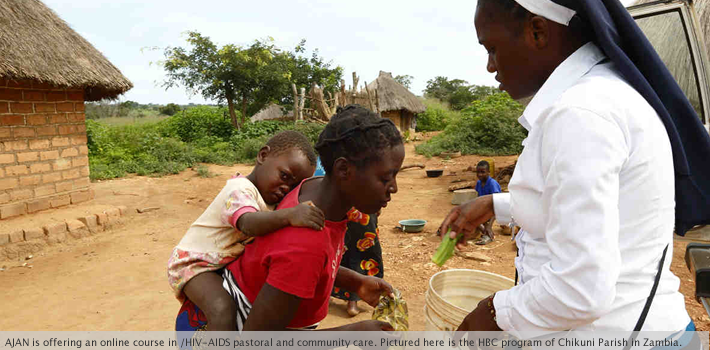 AJAN has launched an online professional certificate course in pastoral and community care as part of its HIV and AIDS E-learning Program (AHELP). The course has attracted 20 students from Kenya, Uganda, Tanzania, Burundi, Togo and Rwanda. They have enrolled in the pilot edition that started with orientation on 1 March 2016.
The pioneer students include members of religious congregations as well as lay people, who have expressed strong interest in taking the course, which they describe as "timely, convenient and sensitive to the signs of time".  Some are working in the field while others have the desire to learn more about HIV and AIDS.
The course will cover five modules of three weeks each: a total of 15 weeks. It is being offered in conjunction with Tangaza University College, the accrediting body. Tangaza University College is a Catholic institution, which is co-owned by several religious congregations, most of whom have their regional headquarters in Nairobi.  
AHELP has emerged from AJAN's quest to provide accurate information, value-based education and professional skills to tackle AIDS in the African context. AJAN has long dreamed and planned to start online courses, which would enable the network to scale up its training programs in a feasible and cost-effective way. 
The final step in the implementation process of AHELP was a participatory workshop held in February 2016 in Nairobi. The workshop brought together the main stakeholders of the program, namely Jesuits and co-workers, as well as representatives of partnering institutions like the Medical Missionary Institute (MMI) and Tangaza University College.
Paving the way for effective collaboration, the workshop provided an opportunity to learn how to better use the tools provided by the online course platform and to engage students in the online learning process.