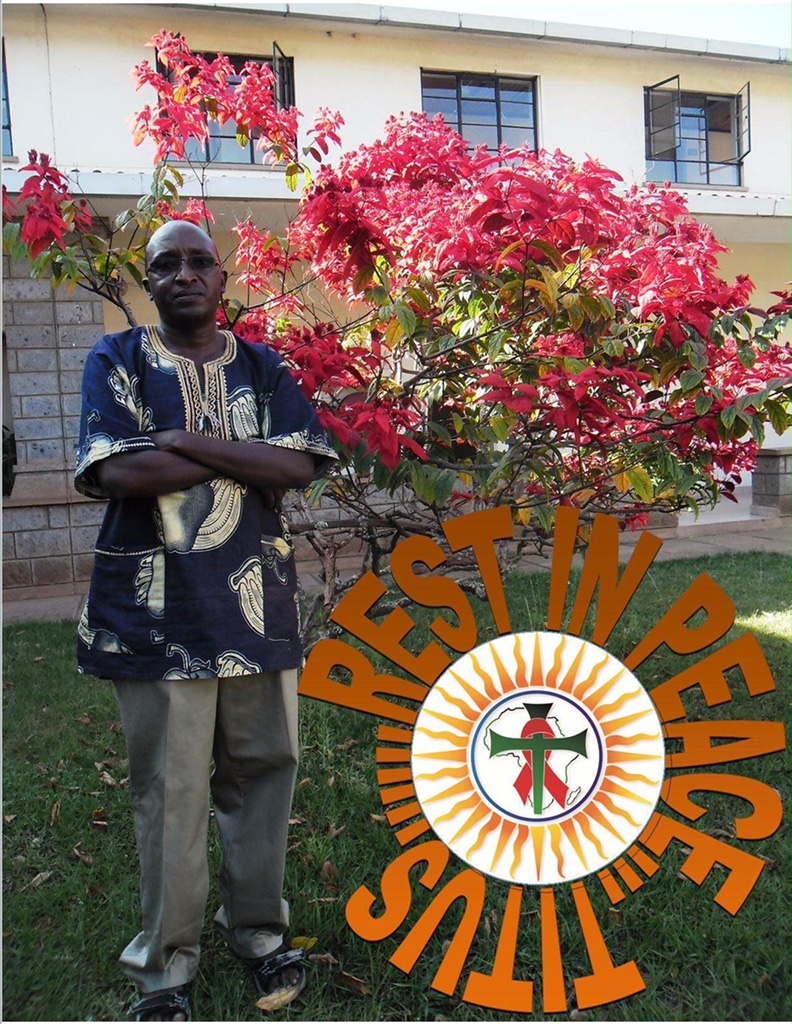 30 September 2016 – AJAN pays tribute to Titus Mbugua Njoroge, a veteran and much-loved member of staff at AJAN House in Nairobi, who died suddenly on 13 September 2016. Titus leaves behind his wife, Mary, and their three daughters, Bakhita Wanjiru, Annuarite Wanjiru and Marie Nyambura.
Titus worked hard for 12 years at AJAN House, the hub of AJAN located in the Nairobi suburb of Kangemi, and was head of security at the time of his death aged 40. Visitors to AJAN House remember Titus as a warm and professional member of staff, who never forgot a face and who always offered a hospitable welcome.
Titus' colleagues mourn a gentle and wise "elder" with deep faith and a keen sense of fairness, who respected everyone and dispensed reassuring advice to others who turned to him.
"Titus would always look at me and tell me, 'Rose, don't worry, everything is going to be okay'," said Rose Kamuu, part of the team at AJAN House.
Plus, Titus was a "walking encyclopaedia" of AJAN, who had a wealth of experience in the daily running of the organization. The AJAN Director, Fr Paterne Mombe SJ, recalls: "When I was newly appointed at AJAN, he gave himself the duty to share with me the history of the institution."
The founding Director of AJAN, Fr Michael Czerny SJ, wrote: "So sorry to hear about Titus' illness and passing, I am offering my deepest sympathy to all of Titus' family and friends, and in a special way to our whole AJAN family… may our beloved Titus, who has so suddenly passed from this life to the fullness of Life, continue to be very near us and caring for us as he always has done."
We asked the team at AJAN House to share their tributes to Titus, which we publish here.