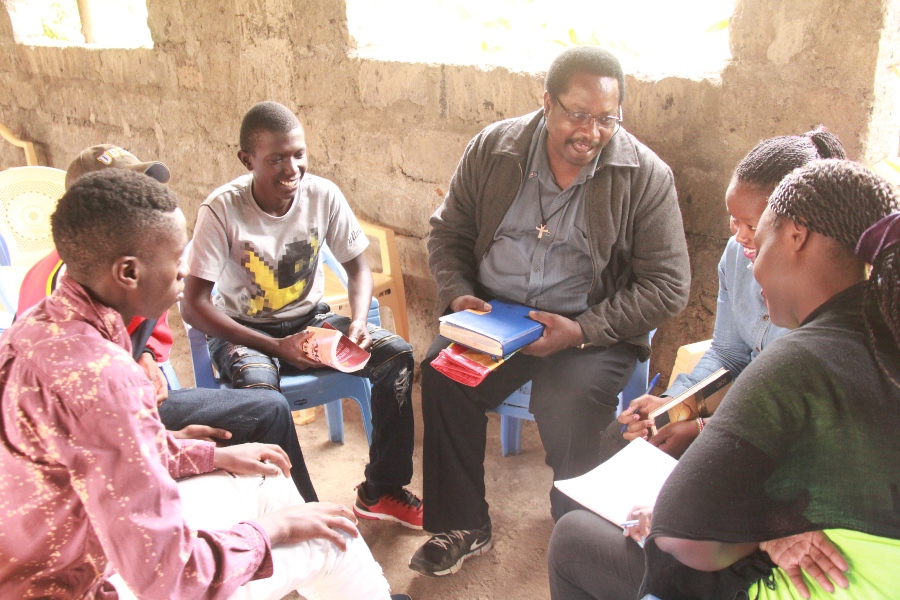 Nairobi, 8th April- 13th May, 2018: AJAN has just completed its six week long training on HIV & AIDS Prevention Program for the Youth at the Catholic Chaplaincy Parish of Kamiti Maximum Prison.
Conducted on every Sunday of the week, the training came to conclusion on 13th May, 2018. In close collaboration with the Prisons Catholic Chaplaincy. Fr. Peter Kimani, the National Prisons Catholic Chaplain and Mrs. Lilian Waweru, the Coordinator of Catholic Chaplaincy Catechists were actively involved in the six week long HIV & AIDS education program which gave training to 30 Catholic youth members who shall in return, sensitize youth and youth inmates in the Prisons on HIV & AIDS.  The 30 Catholic youth members trained were composed of youth  from Kamiti Prison, Lang'ata Prisons, Industrial Area Remand Prison and Lang'ata Women Prison. Catechists from these Prisons also participated in the training.
The training was conducted by AJAN team namely; Fr. Elphége Quenum (Director, AJAN),   Fr. Jean Charles  Kubanabantu (Deputy Director, AJAN), Ms. Pascalia Sergon (AJAN Development Officer & Programmes Manager) and Johnfisher Ondigo (Deputy Principal of St Aloysius Gonzaga Secondary School and AHAPPY Coordinator in the school).  
The week after the training, the Prisons Catholic Chaplaincy organized the newly trained youth to visit St. Aloysius Gonzaga Secondary School for an exchange encounter. Youth from Kamiti Prisons had first hand experiences through interaction and sensitizing young people at St. Aloysius Gonzaga Secondary School on HIV & AIDS in Kibera Slums. St. Aloysius Secondary School is one of the beneficiary of AHAPPY program and has registered immense impact of AHAPPY on their students since it was introduced in the school.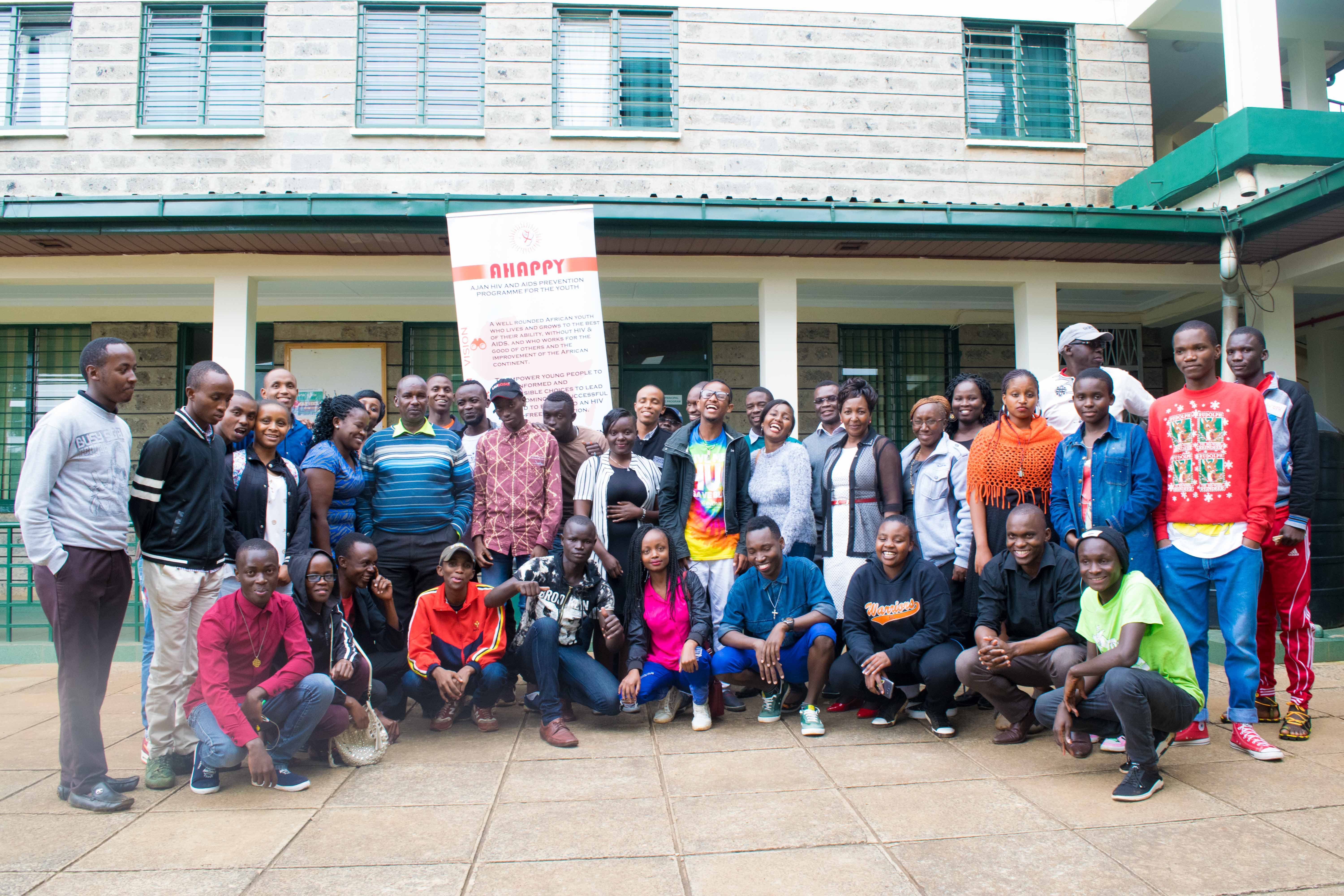 AHAPPY training of trainers is based on the AHAPPY GENERATION Handbook which intends to lead the youth to an AIDS-free generation. AHAPPY GENERATION Handbook is composed of the following five Modules: Awakening to Myself, This World I Live In, Facing a World with HIV & AIDS, Knowing Myself to Grow Myself and The Foundation on which I Build My life.
AHAPPY T.o.T training is AJAN's response to an appeal made by the Kenya Catholic Prison Chaplaincy to give HIV/AIDS education to youth in the Prisons. The appeal also responds to the 2017 International Conference on AIDS and STIs in Africa (ICASA) held in Abidjan which identified the prisoners as one of key and under served populations in the battle against HIV and AIDS. AJAN also intends to scale up AHAPPY Program to include the youth in refugee camps in East Africa and the Great Lakes Regions.
Since its implementation in 2012, AHAPPY Program seeks to sensitize young adolescents and the youth on HIV/AIDS and as a result empower these populations with information to initiate and maintain favourable behaviour thus reduced HIV infection amongst the youth.