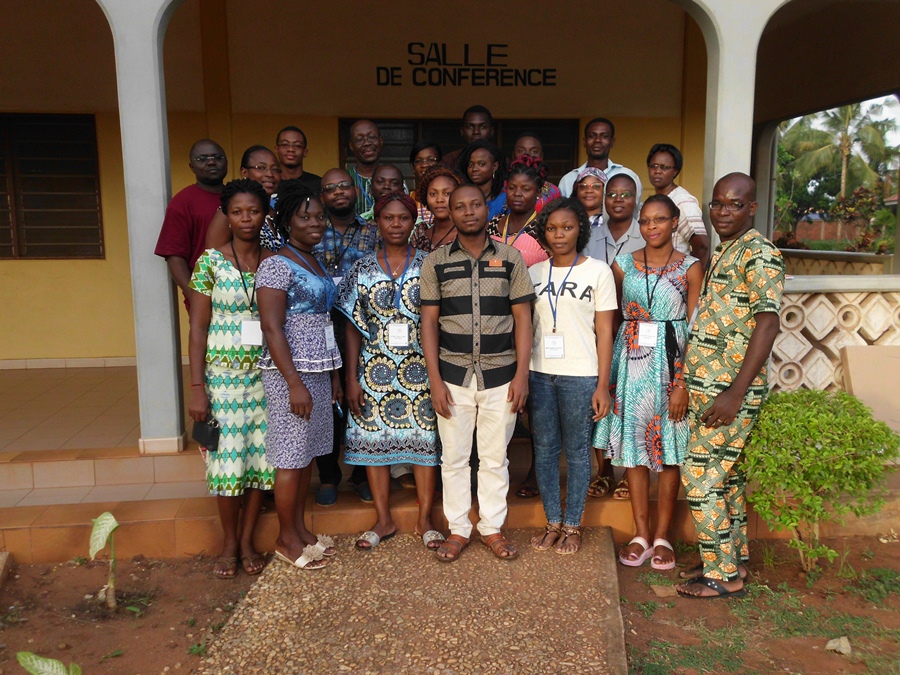 Lome – Togo, 4th – 6th May, 2018: 21 participants were equipped with knowledge and skills to lead in HIV/AIDS sensitization and prevention activities at their local areas of operation in Lome, Togo.
The three day intensive AJAN HIV AIDS Prevention Program for the Youth (AHAPPY) Training of Trainers (T.o.T) training was conducted at St. Leo XII Spiritual Centre of the Canossian Sisters in Lome, Togo. The training brought together Psychosocial Counsellors staff of the Centre of Hope of Loyola (Le Centre Espérance Loyola) and AGATA CARELI, youth animators group from  Chambre Regional  de Metiers (CRM), Members of the Association of VIE DOREE and AFRIQUE VIE TOGO.  
The training sought to empower participants with knowledge and skills on HIV/AIDS prevention. Participants are expected to make conscious decisions on HIV/AIDS and actively sensitize youth within their respective communities on HIV/AIDS prevention strategies and at the same time, undertake activities aimed at reducing HIV/AIDS stigma.  
The training was facilitated by staff from AJAN Head Quarters; Fr. Jean Charles Kubanabantu SJ, and Pascalia Sergon.
AJAN Headquarters seek to build capacity of field projects to conduct sensitization initiatives on HIV prevention amongst the youth. Field projects such as Democratic Republic of Congo (Kisangani) and Togo have benefited  from AHAPPY Training. AJAN plans to carry out similar training in Uganda, Tanzania (Dodoma) and Central Africa Republic (CAR).