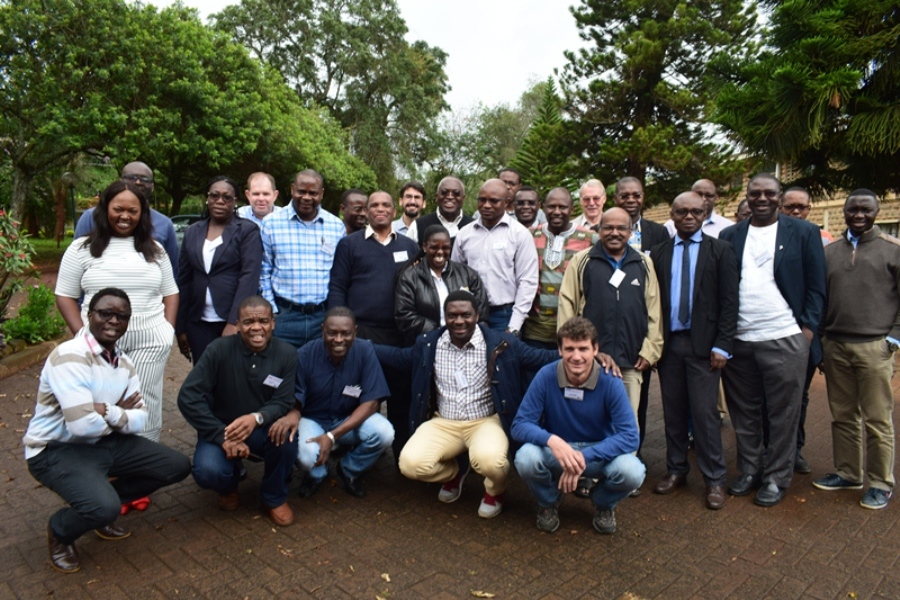 Nairobi, 7th May 2018 – 10th May 2018: African Jesuits AIDS Network (AJAN) participated in the four day Jesuit Africa Social Centers Network (JASCNET) Strategic Planning Workshop held in Nairobi. The workshop, brought together over 20 Members of JASCNET who proposed the following five strategic directions to guide the Network in the next five years: 
Political Governance and Human Rights;
Alternative Development/ Financing for Development;
Peace and Security;
Fair Sharing of Natural Resources and Fair Business;
Climate Justice and Sustainable Food
Discussions in the workshop also included external and internal issues affecting the Network. The Network's internal issues involved a validation of findings of the Network's research conducted at seven out of eleven Jesuit Africa Social Centers. Key findings of the research revealed existence of weak coordination & linkage creation in the Network and recommended the need for the Network to establish common M&E Mechanisms for enhanced follow up; strengthen its communication with Members of the Network and the need to  strengthen the Network's Capacity Building/Strengthening efforts. External issues deliberated during the workshop included Africa political and economic situation, peace and security, climate justice, youth and sustainable development, resource mobilization among others.
Discussions on these topics informed participants of external environment within which the Network operates in. Participants also undertook a SWOT analysis of the Network. JASCNET will launch its five year strategic plan on 3rd August, 2018 in Lusaka, Zambia and members of the Network are expected to domesticate the plan at their respective Social Centers.  
Fr. Xavier Jeyaraj SJ of the Social Justice & Ecology Secretariat  at the General Curia in Rome also informed participants of the ongoing Universal Apostolic Preferences discussions and planning whose outcome will be announced in February, 2019.