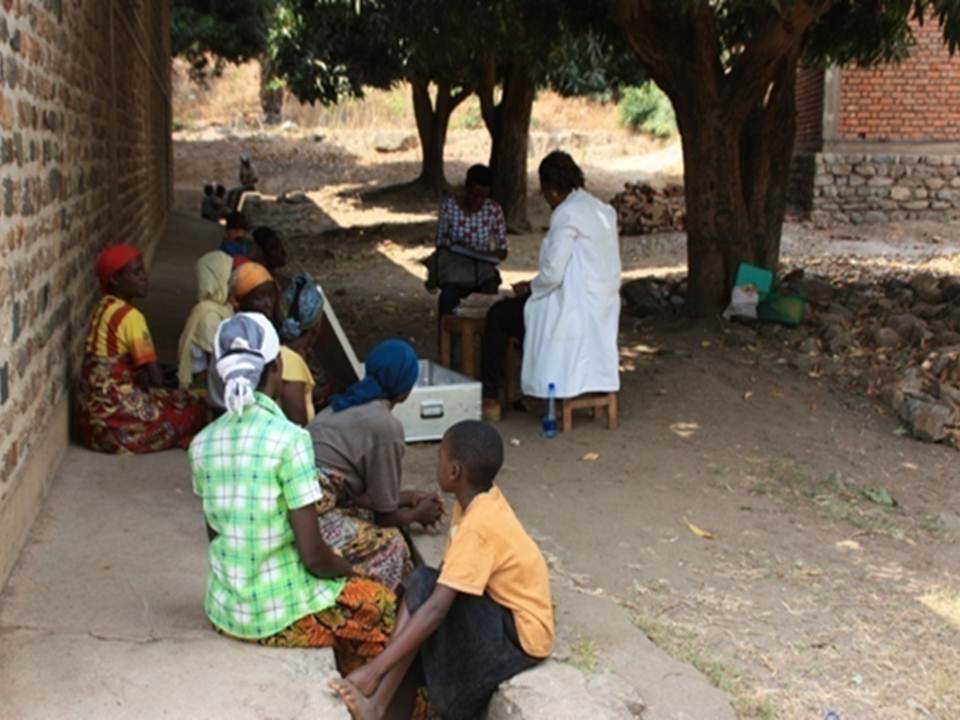 Unlike before, rural residents infected and affected by HIV/AIDS in the remotest and hard to reach areas of Bujumbura and Chikuni in Southern Zambia are now easily accessing healthcare services; thanks to the introduction of Mobile Health Clinics initiatives at Service Yesu Mwiza (Healthcare Clinic) in Bujumbura and Chikuni Parish Home Based Care in Zambia.
The two Mobile HealthCare Clinics initiatives are efforts of African Jesuit communities to give comprehensive healthcare services to persons living and affected by HIV/AIDS. With strong community mobile clinic outreaches, thousands who once, could not afford health care services are now receiving comprehensive treatment to HIV/AIDS and its opportunistic diseases such as Tuberculosis, Hepatitis A&B and Malaria in Burundi and Zambia.
The idea to come up with Mobile Health Care Clinics was as a result of great gaps identified in 2014 after AJAN conducted a survey in ten African countries to assess the level of access to treatment against HIV and availability of comprehensive care services in Africa. The study found that long distances traveled to access healthcare, long queues, a near absence of trained medical personnel and limited Anti-Retro viral Therapy Drugs largely discouraged persons living with HIV/AIDS making effort to visit a health Centre and adhere to treatment.  
Based on the experiences and lessons learnt in the implementation of Mobile Healthcare Clinic in Burundi and Zambia, AJAN is seeking collaboration with relevant partners to extend this fruitful experience to other Centres of the Network. The Program will seek to bring integrated testing and treatment health services within the reach of remote communities infected and affected by HIV/AIDS.