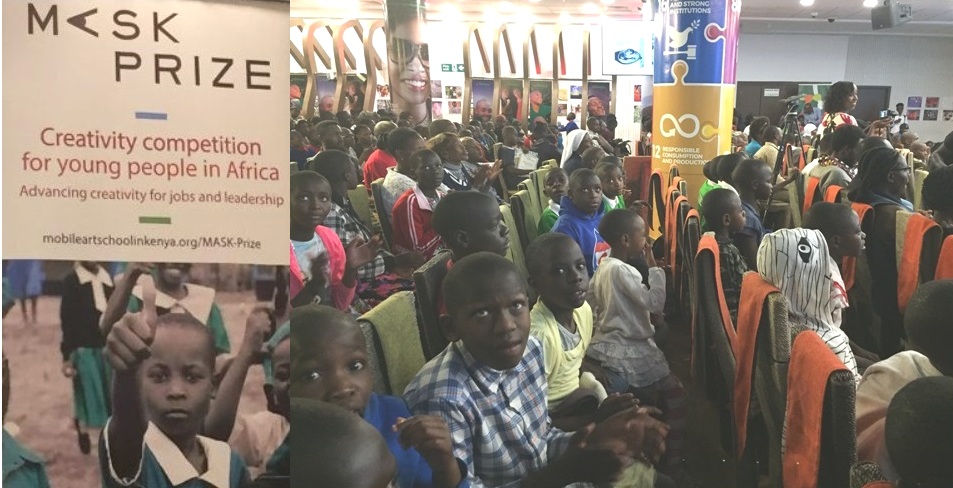 Nairobi-Kenya: September 2018: For the second time now, Children of God Relief Institute (COGRI)-Nyumbani will participate in the World Bank Group Community Connections Campaign 2018. The campaign brings together motivated international workforce to better millions of community groups throughout the world. Nyumbani received a donation of Kshs. 2 million from 2017 World Bank Group Community Connections Campaign. This donation has supported ongoing tertiary education for Nyumbani's 14 students.
 
On the fight against HIV and AIDS, bringing HIV under control by suppressing HIV viral load is a huge challenge for Nyumbani's Lea Toto Program. However, monthly accountability meetings at the 8 Centers in Lea Toto Program are meeting the challenge. Nyumbani hopes to share lessons learnt in this program in the upcoming 2018 HIV Prevention, Care & Treatment Scientific Conference in September to be organized by National Aids and STI Control Programme (NASCOP).
 
Nyumbani Children's Home Director, Sr. Mary Owens continues to enhance and explore old and new relationships with various stakeholders in the effort to fight HIV and AIDS amongst young adolescents and youth.  Organized by UNITAID, on 13th – 15th June, 2018, Sr. Mary represented the Faith Based Sector at the 8th International Convention on Peer Education, Sexuality, HIV and AIDS. UNITAID supported Nyumbani with a GeneXpert machine which has enabled Nyumbani's TB laboratory operations. On 12th July, Sr Mary participated in the launching of   Kenya Ethical and Legal Network (KELiN)'s report dubbed "Enhancing the Legal Environment for an Effective HIV Response in Kenya". Part of this report covered in print and video a successful Children's Rights Court Cases which KELiN facilitated, representing COGRI Nyumbani among others.
 
Having completed the first half of the year 2018, Nyumbani is optimistic that 2018 is a year that will bear great fruits.