Above: A cake specially designed for the launch
A  Training of Trainers workshop  was held in Kigali from 22nd to 31st July 2019 attended  by 30 teachers from Catholic  Schools across the Archdiocese of Kigali. The purpose of the workshop was to allow participants to express themselves in regards to vexing challenges the youth are facing in Rwanda, particularly HIV and AIDS pandemic, early pregnancies and drug abuse. It was also held to urge them to join hands for positive solutions.
As highlighted by Fr. Elphège Quenum SJ., Director of AJAN, AHAPPY Generation Programme for Youth is rooted in the tradition of the Ignatian Pedagogy which promotes integral development of a human being. During the launch, Fr. Patrice Ndayisenga SJ., Director of Jesuit Urumuri Centre (JUC) emphasized that AHAPPY Generation Programme is timely in Rwanda as the young generation (those between 10-24 years old) need to learn how to live happy lives free from HIV&AIDS adding that Jesuit Community around  through JUC shall aspire to give the youth hope for the future. The Programme will operate in catholic schools around the Archdiocese of Kigali initially and will consequently spread to other Catholic dioceses schools.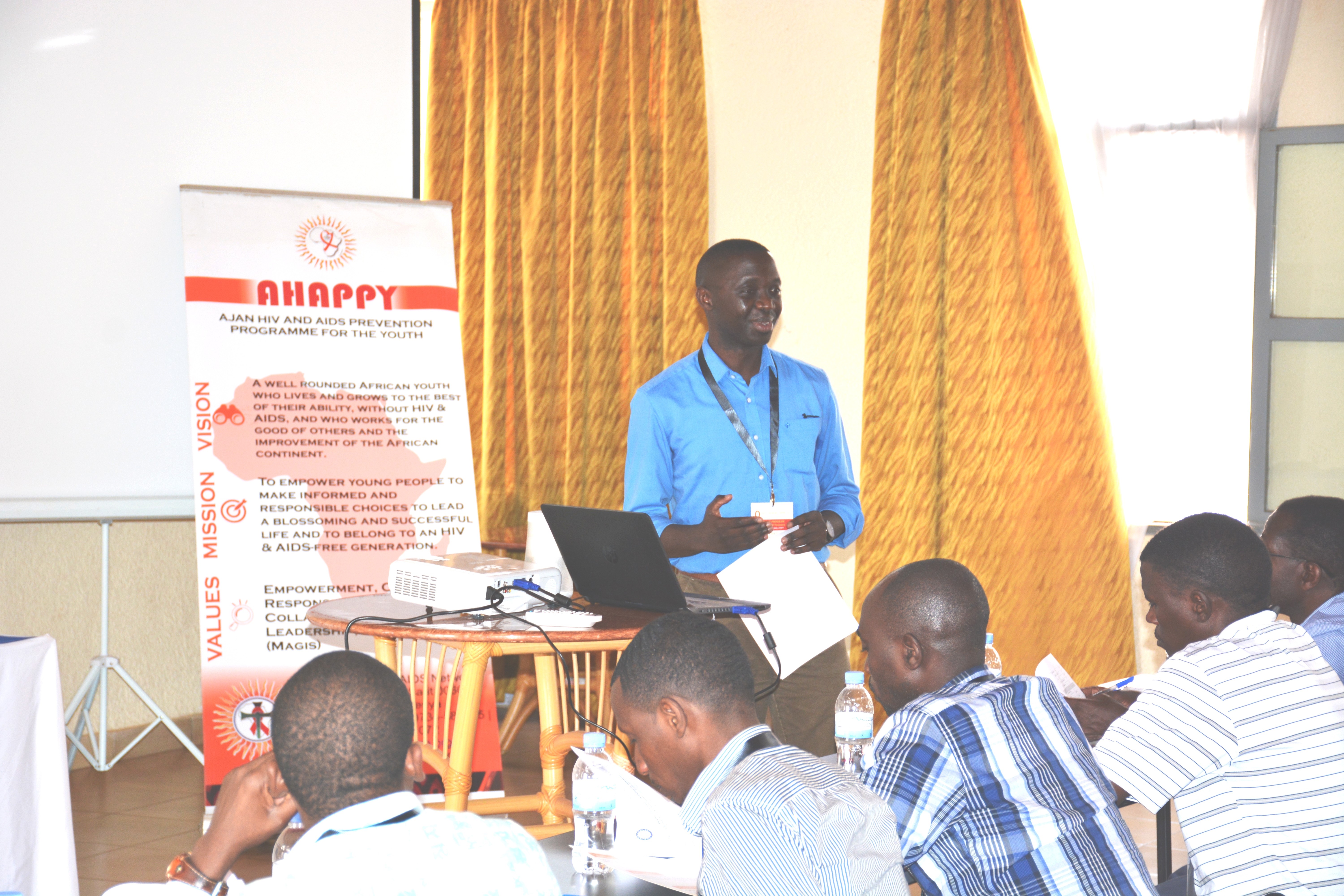 "Education is a priority for Jesuits", Fr. Patrice Ndayisenga, SJ.
Meanwhile, the Director of African Jesuit Network (AJAN) and Patron of AHAPPY Programme in Africa Fr. Elphège Quenum highlighted that the growth of AHAPPY in the catholic network is paramount.
Mgr. Casmir Ufitukumiza, Vicar of the Archbishop of Kigali, said that special emphasis must be put on the family, because it is the foundation of the church and without it the mission of the church would be hard to accomplish. "The family is a composition of both parents and children but  special attention must be paid to children who are mostly victims of deadly illnesses such as HIV and AIDS and related illnesses", he stressed.
He appealed for children to be heard, helped and guided from from early childhood. After the Closing Holy Mass, Mgr. Casmir Ufitumukiza,  officially launched AHAPPY by cutting the cake that was prepared for this event.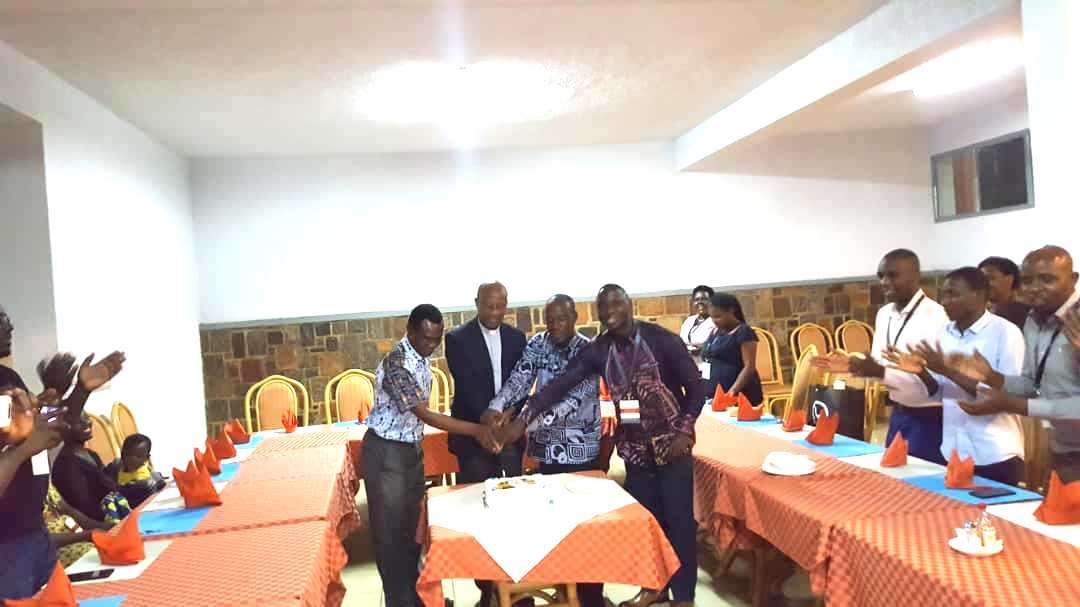 Fr. Elphège (left) Mgr. Casmir, Fr. Onesphore and Fr. Patrice cutting the cake to launch AHAPPY Programme
 by Mathieu NSENGIYAREMYE, Communication Officer, JUC