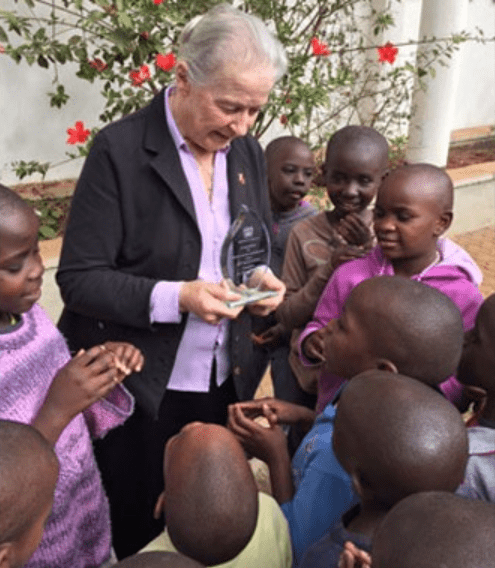 AJAN is keen to document program activities of Jesuit social centres in sub-Saharan Africa, particularly with regard to HIV and AIDS. While the secretariat has coordinated activities and offered training such as AHAPPY from 2002 until now, social centers have undertaken own initiatives. Therefore this project is being undertaken on all centers to capture as much information as possible that can shed more light on the impact of Jesuit and collaborators' activities in fighting HIV and AIDS. Nyumbani is one of social centers under the AJAN network in Africa and they responded to our inquiry form with the details that follow. 
---
PART A BASIC DETAILS
Name of Institution Children of God Relief Institute – Nyumbani
Name of officer responding to this document Sister Mary Owens, IBVM, Executive Director
---
PART B:ORGANIZATION BACKGROUND
The name of the intervention you wish to talk about?
The project is provision of Antiretroviral medicines to all infected orphans after confirmation of their HIV-positive status.
Brief history of the center: Children of God Relief Institute (COGRI)
Nyumbani Children's Home, Lea Toto Community Outreach and Nyumbani Village are the realization of the vision of Fr. Angelo D'Agostino SJ, MD in 1992 to reach out to the rising number of HIV infected / affected children in Kenya. Our Vision and Mission are:
Vision: Sustainable communities for children infected by the HIV pandemic inspired by Christian compassion
Mission: To provide high quality comprehensive care and support to HIV infected and affected children, families and communities.
Nyumbani Children's Home: Started in September 1992 and located on Dagoretti Road in Karen is a residential program now catering for 100 HIV positive orphans. Nyumbani Home addresses the pressing need of providing love, care and support for abandoned children who have inherited the HIV virus from their mothers.   Because infants carry their mothers' antibodies through the first year and half of life, a number of newborns from infected mothers may give a "false positive" and never actually inherit the virus themselves. In fact, a full 75% of babies who test positive at birth will eventually be found to not be carrying the virus. But tragically for these children, they are often abandoned at birth, or shortly thereafter, ostracized from traditional children's homes and social services because of their HIV status and the mistaken assumption that they are certain to develop and eventually succumb to AIDS. In the early days, these abandoned children were given the best nutritional, medical, psychosocial and spiritual care possible so that they survive until the time when an accurate HIV status can be determined. Those children who convert to negative are adopted or transferred to appropriate settings. Those children who remain positive reside at Nyumbani. Since 2007, we are able to immediately diagnose if a baby is infected, and so all the children in Nyumbani Home now are living with HIV.
At the initial stage there was so much stigma that children would be abandoned at the roadside or in hospitals, but we have been spreading awareness within the community such that some members of society are no longer afraid of HIV+ children.  However, some of the children residing with us have been rejected by relatives following the death of their parents and hence their stay at Nyumbani Home.  Over the years, we have been able to identify these relatives and invite them to take their family member for a holiday at Christmas.   Gradual reintegration back to family is now taking place.
Initially we used to experience two to three deaths a month. From 1999, Fr. D'Agostino gradually succeeded in getting access to antiretroviral medication, ARV for most of the children, but, with the advent of the USA President's Emergency Fund for AIDS Relief, PEPFAR, since  2005, all children admitted to the program can now access ARV and enjoy a full life just like other children.  They only need to be put on medication when they get opportunistic infections, and they have a good diet so as to boost the immune system and hence keep the virus at bay.  Access to antiretroviral medicine has been the biggest breakthrough in the war against HIV/AIDS related deaths.
1998 –Lea Toto Program &The Nyumbani Diagnostic Laboratory
By the year 1998, Fr. D'Agostino's desire to reach out to children living with HIV in the informal communities surrounding Nairobi became a reality. A community-based program Lea Toto was started where an extended family member or caregiver is helped to care for a HIV positive child. Currently, we have 8 Centres in the informal communities surrounding the city of Nairobi which provide medical care and treatment for the HIV+ child and assist the family where needed.  The Lea Toto program now caters for over 14,000 orphans, living with/affected by HIV, in the resource poor areas of Nairobi.
In order to continually monitor and test the children of Nyumbani and Lea Toto who were on ARV a state-of-the-art laboratory was developed and equipped in 1998.  Skilled laboratory technologists closely monitor the CD4 count and level of the HIV virus in blood samples taken from the children. This assessment of CD4 and viral load is necessary in order to be certain that each child is receiving the proper dosage of anti-retroviral medication.  Over the years we also noted that some children were developing resistance to certain ARVs through doing drug resistance testing.  This test has helped us save children who had developed resistance and enabled us to source for the correct medicine for them.  A good example is when two boys developed resistance to 2nd line ARV drugs.  They urgently needed to be put on 3rd line ARV drugs which were not available in the country.  Armed with the drug resistance results, we managed to access 3rd line ARV drugs from 2 pharmaceutical companies and obtain permission from the government to import the drugs for the two boys who, otherwise, would have wasted away and died.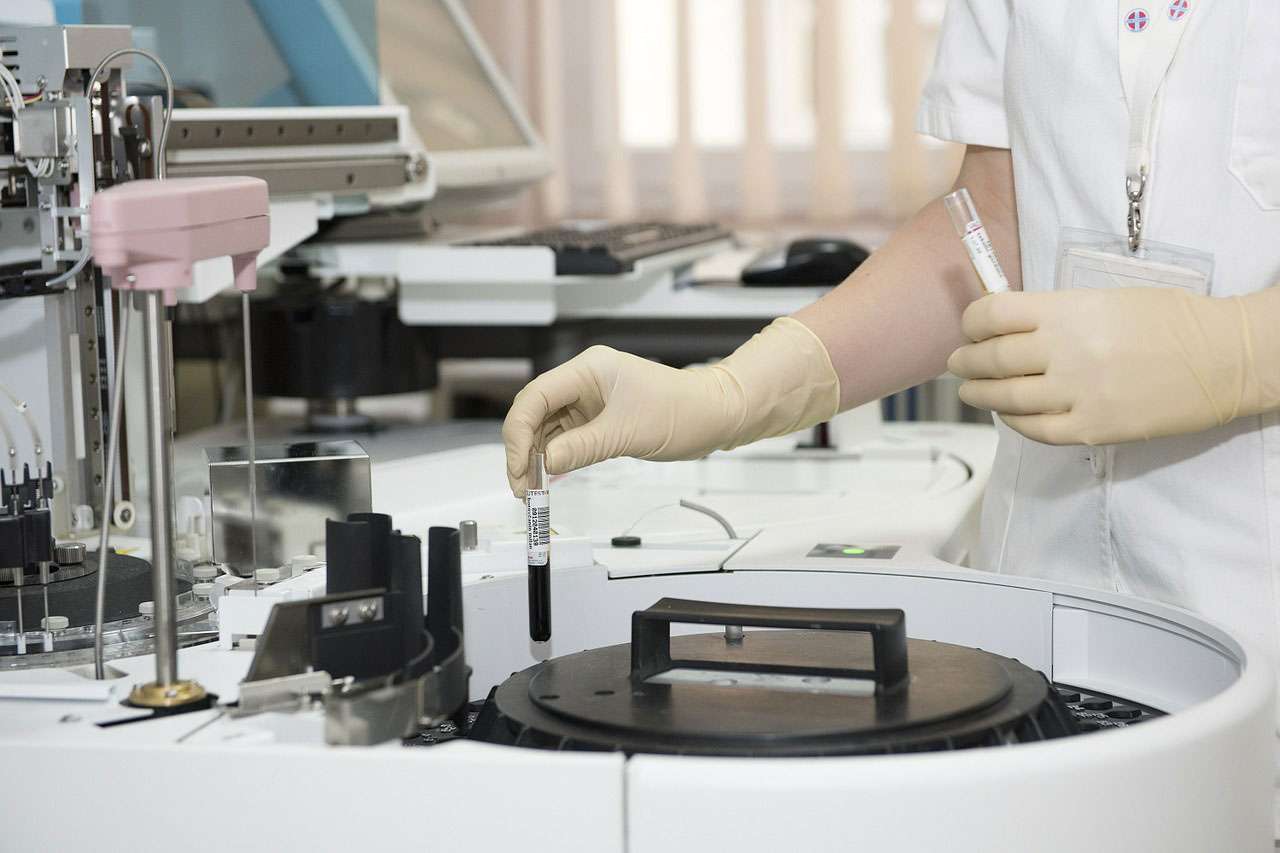 In 2006, we started Nyumbani Village where we care for infected/affected orphans and their destitute grandparents.  These are the two generations that have been 'left behind' as a result of the middle-aged generation passing away. We care for 1000 orphans and 100 grandparents in a village model set-up through a blended family. We invite destitute grandparents left behind to bring up their biological grandchildren into the Village and ask them to take into their family groups of children from child-headed families to make a family of approximately 10 children headed by the grandparent. We have all the social facilities needed for the families: Primary, Secondary Schools and a Vocational Training Centre for the children/adolescents, medical clinic and laboratory, farm to grow food, administration department and a forest sustainability project.
Nature of problem each project implemented was designed/meant to address or what necessitated it
Our initial project was meant to care for the totally abandoned HIV positive orphans since the country did not have infrastructure to cater for such children.  Starting with a residential program we expanded into a community-based program to reach out to children living with HIV who could be cared for in family in the informal communities. With the availability of antiretroviral medicine which made it possible for such children to live a full life,   D'Agostino also noted that due to the middle-aged generation dying as a result of HIV, grandparents were being left to bring up their biological grandchildren, while some children were left heading families, and there was also an increase in crime.  It is for this reason Nyumbani Village was established which caters for 'left behind' infected/affected orphans and destitute grandparents needing to care for biological grandchildren.  It is located in Kitui County.
What is the nature of project (whether it was in prevention of HIV infections, training, awareness creation, treatment, provision of ARVs and so on).
We are involved in care and treatment of HIV positive children and their siblings. We provide ARVs to the infected children which are offered  for free through the PEPFAR program, and psychosocial and spiritual care for all.   Counselling, testing and prevention is another major area that we are involved in as we strive to stop the spread of the disease.  Through the more than 16 counselors employed in our program and in conjunction with the medical teams, we ensure that testing and prevention workshop are carried out often in the resource poor areas of Nairobi.  We operate in Kangemi, Kawangware, Kibera, Mukuru, Kariobangi, Dandora, Dagoretti and Zimmerman areas.  All these centres have a fully equipped clinic.
PART C: IMPACT
Where was the project carried out and how many people benefited?
Nyumbani Home, Nyumbani Diagnostic Laboratory and Lea Toto Program are all carried out in Nairobi County while Nyumbani Village is located in Kitui County.  All these projects having reached almost 20,000 beneficiaries.
What was the duration of each project?
Nyumbani Home started in 1992 and continues to date. Lea Toto Program and Nyumbani Diagnosis Laboratory started in 1998 and continue to date. Nyumbani Village was opened in 2006 and continues to date.
Please mention signficant impact that you have made… 
We have supported orphans from childhood to when they have reached maturity. They have received quality education, reintegrated into the wider community, striving to and gradually become self-sustaining and some have gone ahead to become parents.
---
PART D: SUCCESS STORIES
We have participated in multitudes of Conferences worldwide and presented papers. We have written many articles on HIV. We have received awards, the first to Fr. D'Agostino posthumously by the President of the Republic of Kenya.
---
PART E: CHALLENGES AND MITIGATION
What challenges have you encountered in the projects you have undertaken? Please explain at least three main challenges you have had to deal with in process of implementing the project.
Funding: When the HIV pandemic started ravaging the country it was very difficult to convince any funding agency to fund the care of children infected because it was believed that they would eventually die anyway so there was no need to invest in such a venture. Such was the response we got from one international organisation in 1991 when we were trying to get started.
Government policy – At the initial stages the Government was not allowing parallel importation of ARVs from companies which were offering them at a considerably lower price. This was very challenging because anybody who was HIV positive and poor in this country at that time would die because the cost of ARVs was a preserve only for the very rich.  Here in Nyumbani we experienced two to three deaths a month with Lea Toto Program having seven or eight deaths a month. However, in 2002 Fr. D'Agostino managed to import Zidovudine as gift from Brazil through the advocacy of the Brazilian Ambassador to Kenya.
Stigma & Discrimination – Initially, HIV positive children were not admitted to government schools especially if there was disclosure. That meant that funds were needed to pay the fees in private schools for them to access an education. When Primary Education became free in 2003, still HIV+ children were not being admitted.
How did you mitigate the problems you encountered?
Funding: Through lobbying, sensitizing and availability of information about HIV, mode of transmission and the characteristics of the said virus, people started becoming more and more receptive and were willing to support projects catering for infected persons. We were also able to develop 5 International Fundraising Boards.
Government policy – Fr. D'Agostino, together with like-minded people, formed a lobby group to pressurize the Government to scrap the law criminalizing importation of generic ARVs. This intervention was finally successful and saved so many lives.
Stigma & Discrimination: It took Fr. D'Agostino arranging for the Nyumbani Home children to take the Government to court in 2004 on the basis of violation of their right to education and discrimination.
The judgement was returned in favor of Nyumbani Home which meant that all infected children in the country would then be allowed to join public school without discrimination.  This helped bring the cost of education down.
---
PART F: SITUATION OF AIDS IN YOUR COMMUNITY
What would you say is the situation of HIV and AIDS now in the community and country of your operation? 
1.3 Million –Adults are living with HIV
139,000  –    Children 0-14 living with HIV
69% – Adults are on Antiretroviral medicine
61% – children are on Antiretroviral medicine
We would like to see the eradication of especially of mother-to-child transmission and continued awareness to the young adults so that they can ensure that they live responsibly if we hope to kick this disease out of the country.
What has been your greatest success/most impactful effort since your center got involved in HIV and AIDS intervention work? (please explain in detail)
Our greatest success is that, when we started, HIV/AIDS was a death sentence, and so Nyumbani began as a hospice for abandoned HIV+ orphans.  However, through intensive lobbying of governments both locally and internationally it became possible to access ARV medication for our children, which before was a preserve of the very rich.  We are happy that over the years we have seen HIV stop being a ticket to the grave to becoming a disease just like diabetes or hypertension.  We used to have two to three deaths a month in Nyumbani Home alone. Today these children are growing to maturity, gradually becoming self-sustaining, and even starting their own families. The same is the situation in our Lea Toto Community-based Program and Nyumbani Village. In 2019, we were awarded by USAID an extension of our programs in Lea Toto and Nyumbani Village to care additionally for Orphans and Vulnerable Children (OVC), both the siblings of our children living with HIV and siblings in other families which are struggling as a result of the caregiver living with HIV.  With U=U (undetectable equals untransmittable) as the present goal to control HIV, we are gradually reaching 90-90-90, with the present overall suppression rate at 87%.  The stigma that was previously associated with HIV is also reducing.