Principles are fundamentals from which values are derived. Just like the force of gravity, they are essential towards living a life that has useful sense of control and direction. In Nairobi Kenya, a group of devoted youth enjoyed warm lessons from a team of AHAPPY trainers from AJAN. The young people of between 14 and 21 years of age came from two communities of Kenya's administration police force. The first, Security of Government Buildings- Uhuru Camp, is right in the heart of Nairobi whereas the second, National Police College 'A campus', is in the outskirts of Nairobi.
They had great expectations as the training kicked off on the 4th of December 2019 scheduled to end after three days. Soon after Lilian, a seasoned trainer, was done with introductions she welcomed them to share their expectations before the training would commence.
Straight from the start, the youth were expressive. They sought to be; "enlightened to become better people" as on Pauline put it, to "gain more knowledge and skills" as Alfred put it, to "Learn more about challenges that we face today and how to be prepared to overcome " as Francisca averred, and to "reclaim our pride as youth" as Charles aptly put it. Eva hoped to "become more responsible in life" and Anthony was determined to "learn moral lessons".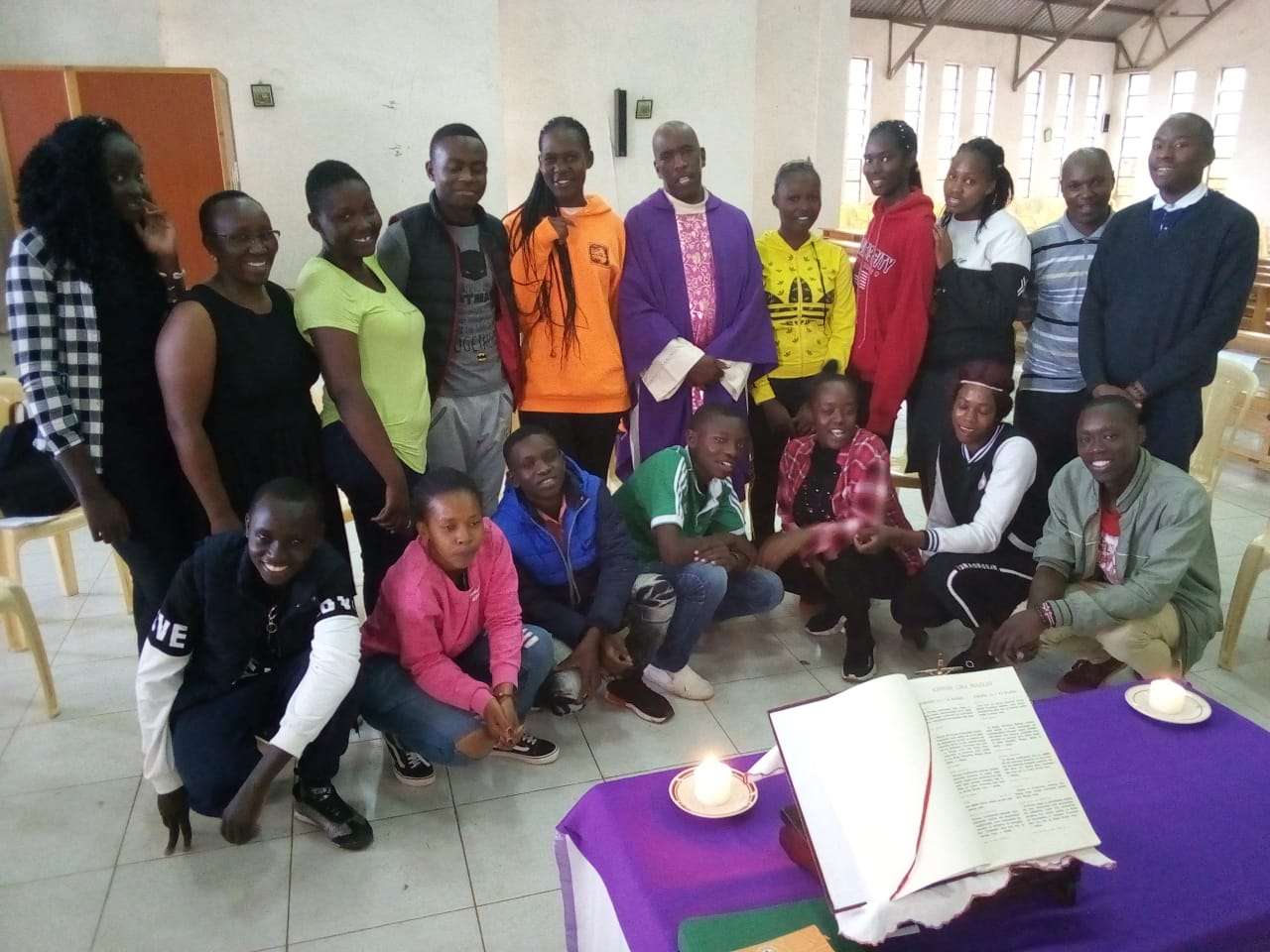 above: Rev. Fr. ASP Mark Kasia, Principal Catholic Chaplain, APS, after Celebrating the Holy mass with the AHAPPY program

beneficiaries

 at SGB, Uhuru Camp.
Lilian would proceed to introduce Rosemary, another trainer, who took the youth on a brief journey of personal discovery and tested their own knowledge about HIV and AIDS. The youth would go on a somber journey of reviewing their lives but were helped to appreciate that life has its ups and downs, and to realize that anyone is predisposed to struggle in it. There followed a healing process whereby they would embark on a short mental journey of overcoming the past and opening a new page in their lives.
On the second day of training and with a change of location to National Police College 'A campus', Lilian took the youth through knowledge on HIV and AIDS; how people get infected, how to prevent infection and how to live positive lives even after contraction of the deadly virus.
A positive attitude, appreciation, wisdom, intuition, generosity, fortitude, confidence, hope, trust and many other values came under critical review in the minds and hearts of the youth as the trainers helped them to anchor thoughts about their lives on solid ground. 'Principles and Values on which to anchor my life' was the topic as Caleb took them through the penultimate stage of training on the third and last day, Friday 6th December 2019. In an interactive session, as in preceding ones, he led them to identify and write down three values each in order of importance. From these he summarized a few that the team judged to be critical to a triumphant life. However, it was underlined that values work best if applied together and not exclusively.As Lilian undertook a recap of the learning points of the three days, it was clearly a fantastic episode in the lives of the youth, one which will most likely transform their lives for the better.
The Catechist in-charge of organizing this training, Mr. Francis Wambua (Inspector NPS) observed,  "AHAPPY program came to us at the right time, and is a great eye opener to our youth, who were yearning for knowledge which they have received as good news. Our young men and women are more informed enlightened and ready to face the world with its challenges."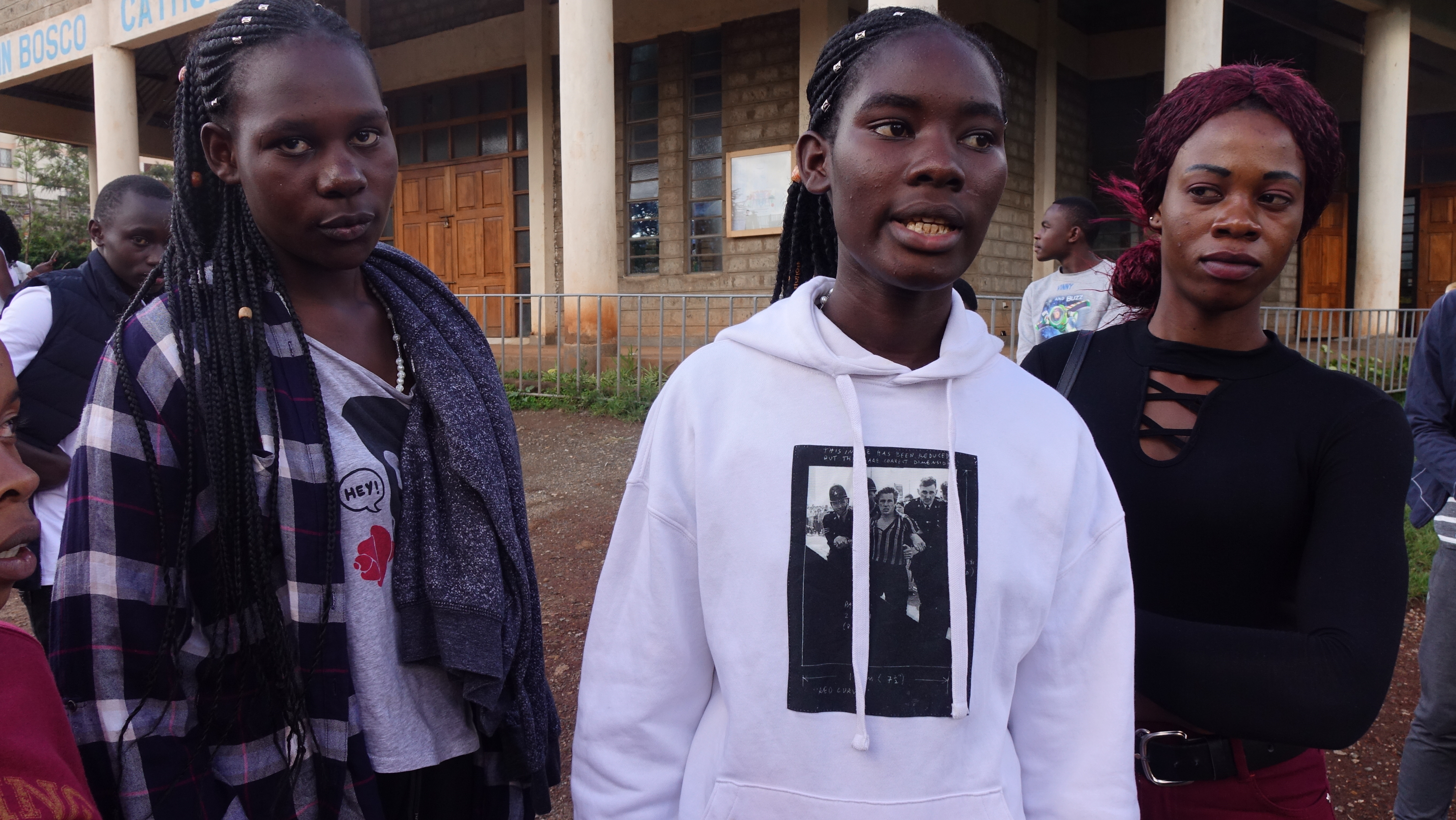 Above Rev. Fr. Max Catholic Chaplain, National Police College 'A Campus' who spoke to the trainees on second day of training.