By Caleb Mwamisi
On 24th January 2020, AJAN was pleasantly honored by the visit of Mr. Michael Schoepf, a member of the Society of Jesus. Mr. Schoepf has been in Nairobi for a few days after attending the Strategic Planning on Migration and Refugee Apostolate in the Jesuit Conference of Africa and Madagascar (JCAM). The agenda of the conference was a mapping exercise for the Jesuit work for refugees in Africa, crafting strategies the coordination of Jesuit Migrants and Refugee Ministries in Africa and the development of common goals for Euro-Africa collaboration. The conference was organized by Jesuits Justice and Ecology Network (JENA) in collaboration with the Jesuits Refugee Service (JRS).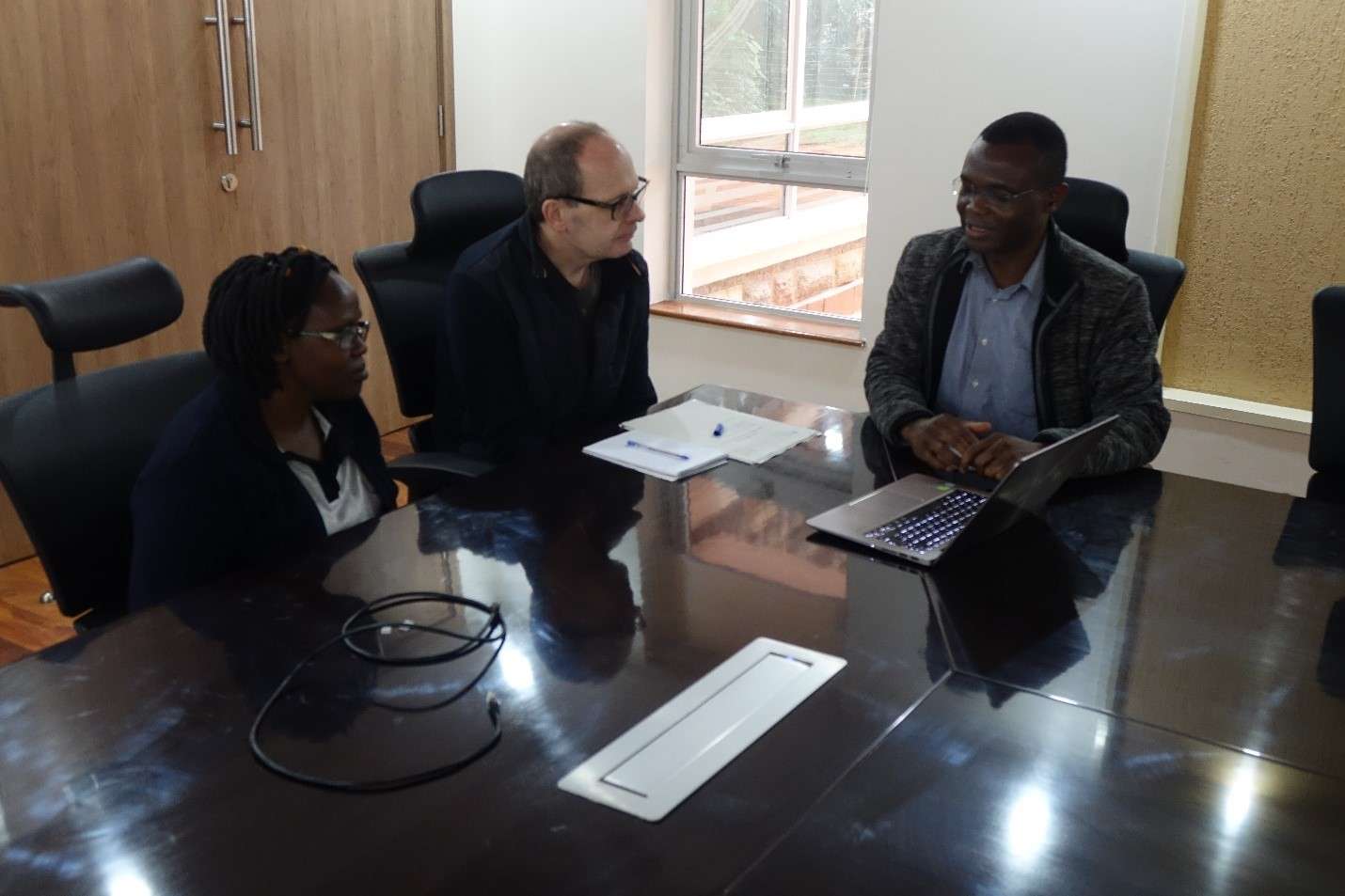 Mr. Schoepf wears various hats. He is the President of the Board for Misereor, one of AJAN's partners although he was not visiting us on behalf of Misereor. He is also head of the Center for Global Issues and the Institute of Social Policy at the University of Philosophy in Munich, Germany.
Through his career, he has mainly focused on the development of projects primarily in the areas of environment and migration. AJAN has a project of reaching out to Refugees in Africa to sensitize them on HIV and AIDS which also came up in the brief discussion. Schoepf is an expert in sociology development.
He took advantage of the opportunity of a presentation by AJAN to ask a few questions which the AJAN team led by Fr. Elphege was glad to respond to. The visitor expressed satisfaction with responses to his queries regarding how AJAN is community-based in its approach and how AJAN plans on adapting to prevailing changes e.g. competing priorities. A detailed presentation showed our projects and the centers which we partner with across Africa and the specific projects we undertake. AJAN was truly honored to host the German Jesuit.