On the 25th October the Centre d'information d'Education et D'Ecoute du Centre Catholique Universitaire de Bangui under the leadership of Akakpo Ghislain organized a mini marathon to create awareness about HIV and AIDS. The aim was to impress upon the youth of Bangui, Central Africa Republic (CAR) the need to get tested.
The approach by the organization is one that considers five dimensions: physical, social, emotional, religious and intellectual. Group discussions and conferences are normally held to take care of the intellectual aspect.
The mini marathon was an opportunity to enhance social and physical dimensions through exercise and interaction when people come together pulled from their homes, surrounding towns and from the periphery.  In attendance were over 400 people with over 300 participating in the actual run which had various categories: eight kilometres for men, six kilometres for women and 6 kilometres walks.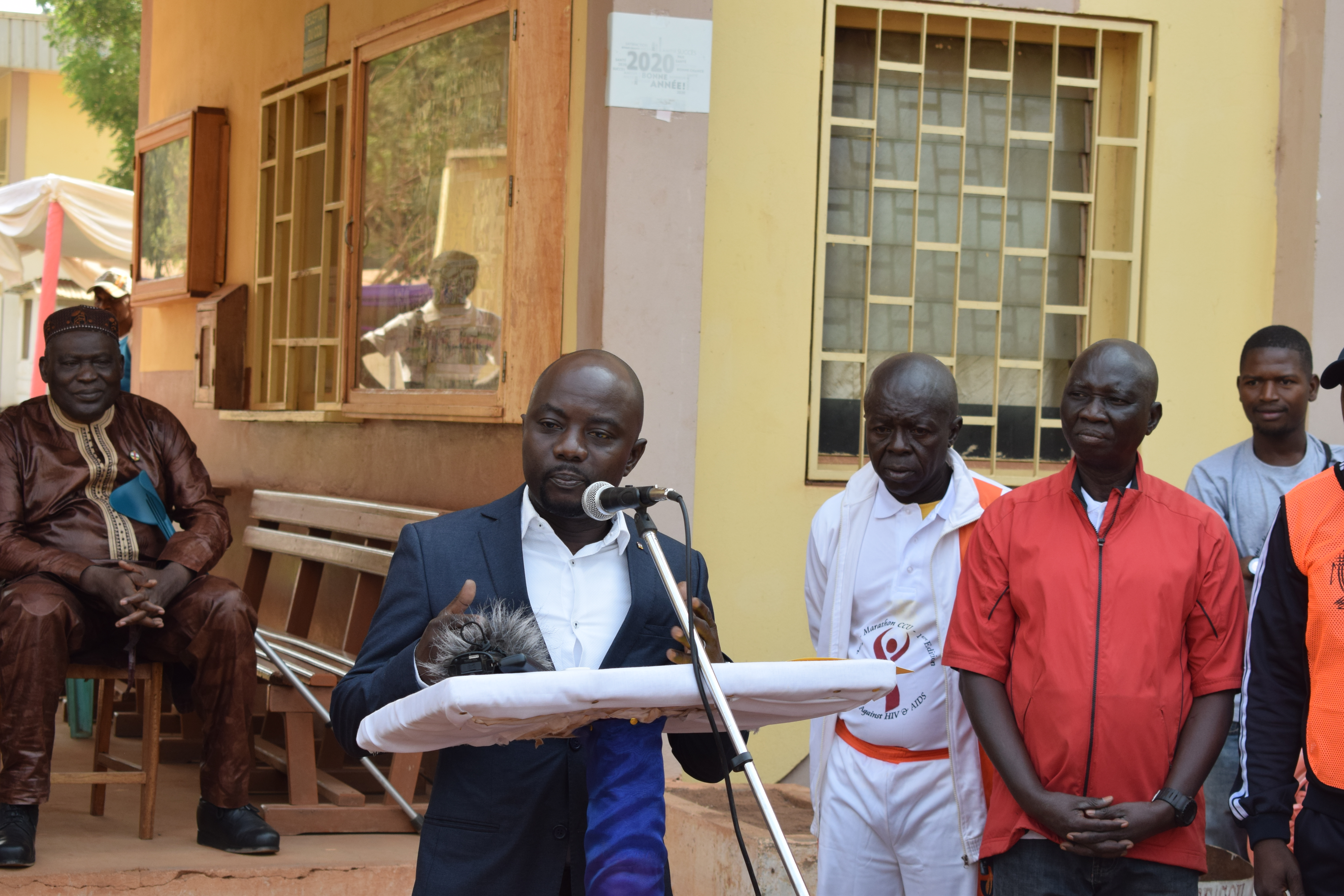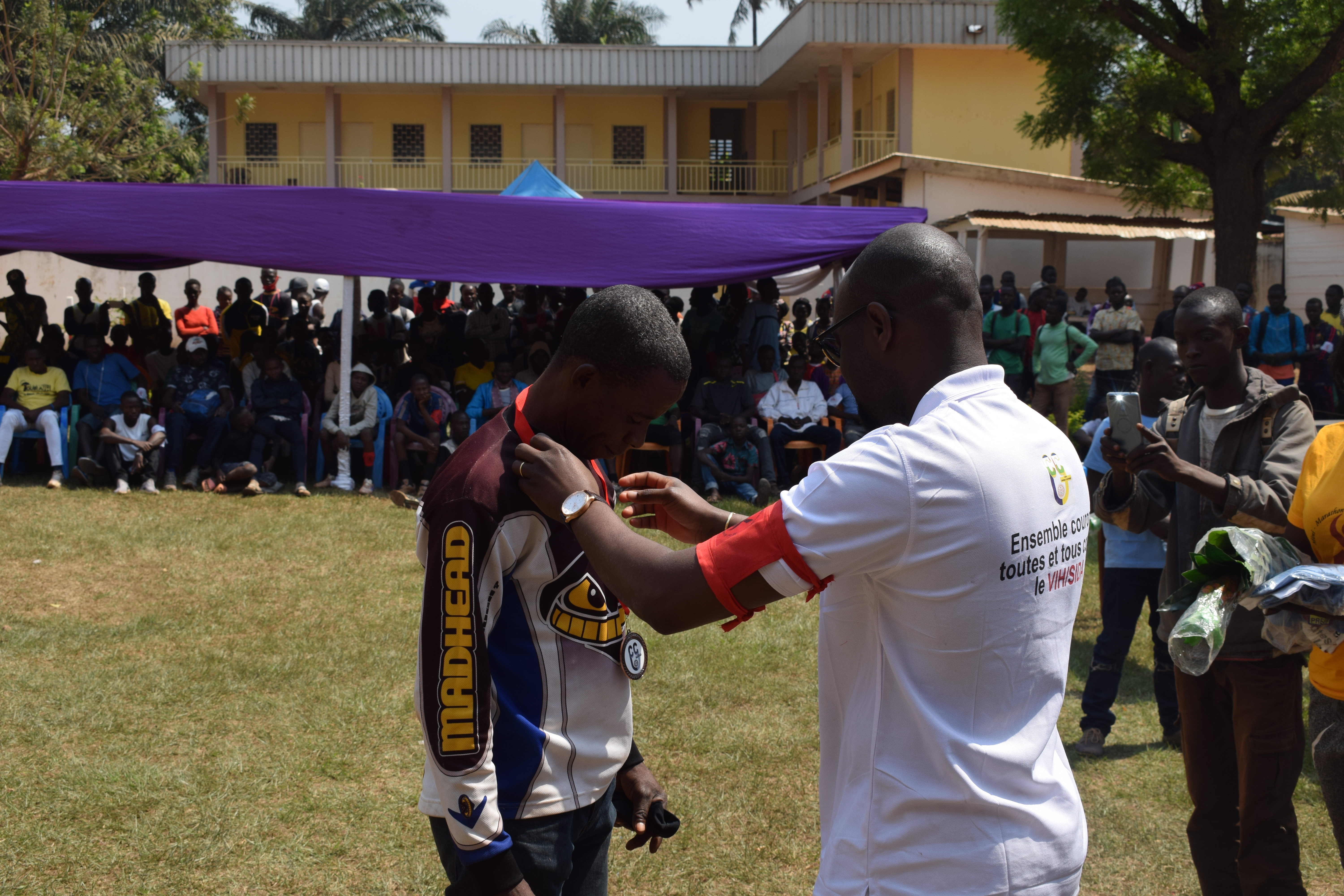 It was successful as 280 people took HIV and AIDS tests as the Minister of Youth and Sport, CAR present to flag off commencement of the activities early in the morning. The secretary of the Apostolic Nuncio, the Coordinator of National Committee in the Fight against HIV and AIDS, the First Deputy of the Neighborhood, the Country Director of UNAIDS and various officials were present with some participating in the activities of the day.
People who stood by the roads to observe the activities were also reached out to and sensitized as the marathon route meandered through town and crowded places. Winners were awarded at the end of the marathon which was ground-breaking being the first of annual events that the organization plans to be having to encourage people nit to run away from HIV tests. Akakpo believes that the event was a success that superseded the organizers' expectations.