Hello!
My name is Moumouni SANGARE from BURKINA FASO, Master II student and English Teacher at a Private school, "St.J. de la SALLE" Ouagadougou, Burkina Faso. I got information through the headmaster of the school la SALLE that Association Les Benevoles De L'esperance (ABE) in cooperation with African Jesuit AIDS Network (AJAN) was organizing a one-week training from 30th October to November 3rd, 2023, about AIDS and other infectious diseases.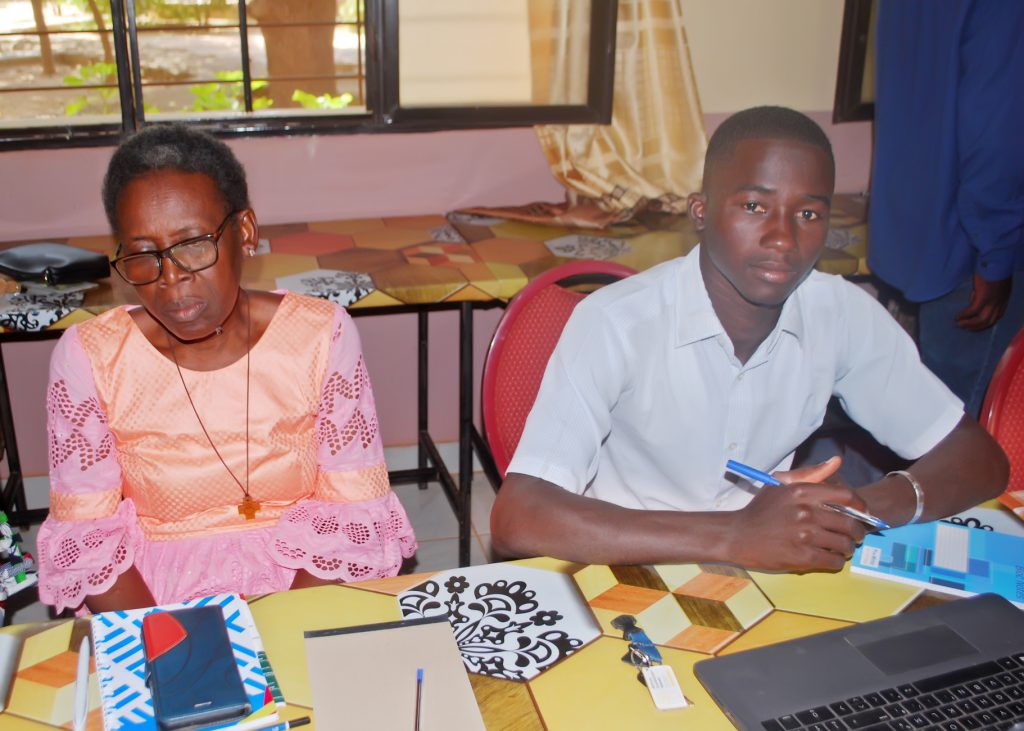 The three facilitators of the training were very outstanding. Through their broad sense of mind, we were able to learn new things but also things that can help us going forward. Thanks to this weekly training we learnt the five dimensions of human being. By working in groups, we were able to establish new relationships and ways in which we young people could collaborate. In addition to that we gained knowledge and information about infectious diseases, drug addiction etc. The training highly contributed to our intellectual knowledge, how and why we must trust ourselves in solving problems that young people are facing. Moreover, we learnt the necessity of changing our mentality, loving oneself and others.
I cannot put to paper all the things that we have learnt during the five days of training. All I can say is a big thank you to ABE the host and AJAN our guests. AHAPPY Forward forever, and backwards never. Thank you!
Par, Moumouni SANGARE
AHAPPY Trainee Participant-Burkina Faso