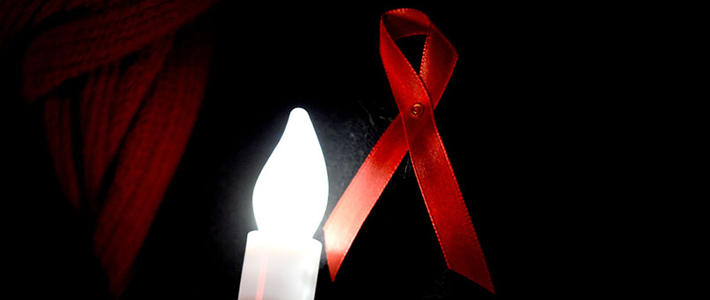 The 20th International AIDS Conference (IAC) in Melbourne, Australia, came to a close on 25 July with earnestly expressed commitments to end the pandemic by 2030. But optimism and enthusiasm were tempered by a realisation of the challenges inherent in making this ambitious aim a reality.
The six-day event drew 13,600 delegates, among them policymakers, people living with HIV, scientists, researchers, community and church leaders and young people.
Their time together was overshadowed by the tragedy of flight MH17, which was downed over war-torn Ukraine on 17 July. Six of the 298 casualties were delegates on their way to the IAC, including Joep Lange, former president of the International AIDS Society, the conference organizer.
Despite this heavy cloud, organisers and delegates expressed determination to move ahead with the conference and to redouble their efforts to end AIDS (reducing the rate of infections to negligible) by 2030. This aim, as the Economist aptly noted, is ambitious but not foolish, with no less than 13 million people on antiretroviral therapy (ART) worldwide, including an additional 2.3 million in 2013.
Formidable obstacles
But formidable obstacles lie in the way of making the goal a reality. Chief among the pervasive barriers to ending AIDS, which were noted at the conference, are punitive laws, stigma and discrimination and reaching key populations at higher HIV risk.
Then there is the need to enable people to access voluntary counselling and testing (VCT) more easily and comfortably: the latest UNAIDS GAP report shows that a staggering 19 million of the 35 million people living with HIV today do NOT know they have the virus.
Once people know they have HIV, the report continues, they will seek life-saving treatment. The good news is that around 86% of people who know their HIV-positive status in sub-Saharan Africa are now receiving ART and nearly 76% of them have achieved viral suppression, which means they are unlikely to transmit the virus to their sexual partners… this in a global context where 63% of people living with HIV are on ART.
The extensive rollout of ART, especially in sub-Saharan Africa, which is the continent hardest hit by the pandemic, has been thanks to strong political will and to relentless striving in medical research and advocacy.
Fading international attention
But laudable efforts to ensure a sustainable and sustained treatment pipeline for people with HIV, who can never stop taking their medication, are threatened by fading international attention.
A new report from the Kaiser Family Foundation and UNAIDS, released in advance of the IAC, revealed that donor governments in 2013 committed 3% less in funds for the AIDS response than they had in 2012.
The drop in new commitments occurred even though actual disbursements for HIV increased from 2012, mostly due to the accelerated release of prior-year commitments by the United States, the world's largest donor. More recent US budgets, however, have committed fewer resources for AIDS.
While domestic spending for AIDS is gradually on the increase in sub-Saharan Africa, dependence on outside funders remains a reality for the foreseeable future for many countries.
"Ending the AIDS epidemic will only be possible if donors and countries most affected by HIV remain steadfast in scaling up funding over the long term," said Luiz Loures, UNAIDS deputy director.
"Commitments need to be made to securing funding for quality HIV prevention efforts and to assuring life-long access to antiretroviral therapy for everyone in need."
Ironically, the medical steps taken to beat the pandemic could be one of the reasons for declining interest and funding that are necessary to put and keep people on treatment.
Church concerns
As one of the most prominent healthcare providers in sub-Saharan Africa and other developing parts of the world, the Church has often voiced concern about declining funding for the AIDS response.
Church representatives reiterated their worries at the IAC. Maryknoll Father Rick Bauer, a Namibia-based US missionary who heads the international Catholic HIV and AIDS Network (CHAN), told the Catholic News Service (CNS): "AIDS is not a designer charity anymore. People in the airport ask me what my red ribbon means. Fifteen years ago, everyone knew what it symbolized. Now it's different. The media has dropped us."
He continued: "And this comes just as we're starting to believe we might end the pandemic as a global health emergency by 2030. To achieve that, however, we've got to get more people on treatment and get their viral loads down. Such treatment is the best prevention, but it's going to be hard to do if we can't keep attention focused on the challenge and if we can't have access to the necessary funding."
Fr Bauer has worked with a Catholic organization in Namibia that provides testing, counselling, treatment and education about AIDS. Yet recent cuts in funding from the US President's Emergency Plan for AIDS Relief (PEPFAR) have forced the group to close five of its 14 treatment centres.
The African Jesuit AIDS Network (AJAN) can sympathise with this predicament. AIDS programs run by Jesuits and their colleagues in countries across sub-Saharan Africa face similar cuts.
Now is not the time to cut back
But the people we serve still need all the support they can get. This does not mean they are all dependent on aid. Many of our programs increasingly focus on helping people living with HIV to fend for themselves, to buy the food and medication they need to stay healthy, to earn a living for their families, and to plan for a future with hope. Sadly, not all can do this; many people with HIV are weakened by extreme poverty and by a disease that they don't have the resources to keep successfully at bay. Some are too conscious of persistent stigma and discrimination to venture out of their self-imposed shell of isolation. These and other injustices mean that countless people living with HIV need help from day to day just to survive.
This brings us to another reality that has to be fully taken into account if the pandemic is to be defeated by 2030: it's not just about pills. As Fr Bauer told CNS: "We've got to look at the social and emotional and spiritual situation of each person, and treat that whole person. That's what the church does best."
But such attention to personal detail of millions of people across the world costs money. As Fr Bauer said, if we want to defeat the pandemic, "now is not the time to cut back".