THE MOST IMPORTANT THING FOR US IS TO SAVE LIVES. HELP US IN ACHIEVING THIS.
Le programme AHAPPY d'AJAN (Programme de prévention du VIH et du sida d'AJAN pour les jeunes) qui cible les jeunes, propose deux options : -
Vous pouvez suivre un cours de formation de formateurs et devenir un agent contre le VIH et la stigmatisation qui y est associée et un influenceur social positif dans leur communauté.
Vous pouvez suivre une formation de formateurs et devenir formateur dans votre institution ou communauté.
Get in touch with us via ajan@jesuits.africa for more information.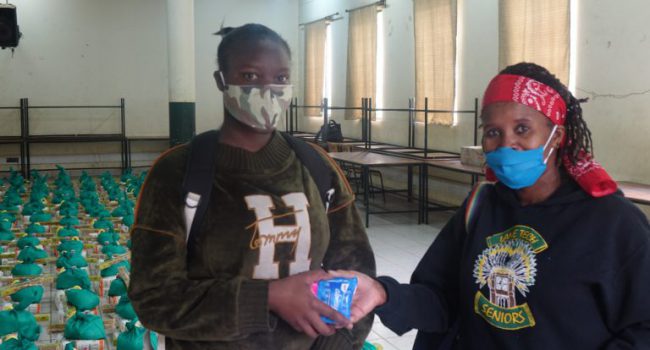 AJAN encourage la société et collabore avec des sympathisants pour montrer de l'amour et prendre soin des personnes vulnérables dans la société à travers ; Traitement médical, soutien psychosocial, soins pastoraux, visites à domicile de soutien et activités de groupe de soutien, activités génératrices de revenus, éducation et parrainage, fourniture de services de base tels que nourriture, construction et réparation d'abris, vêtements et bénévolat.
Please register to become a volunteer.
WHY THE AFRICAN SOCIETY NEEDS AJAN
WORKING WITH YOUNG PEOPLE TO ENSURE THEY REMAIN HIV-FREE

AJAN works with young people to ensure they remain HIV-free. It also ensures that, those infected, live fulfilled lives. Therefore, AJAN works to prevent HIV, reduce infections, increase knowledge about HIV, bridge accessibility to treatment, fights against stigma at individual and community levels.

PROMOTING THE INTEGRAL GROWTH OF THE HUMAN PERSON

AJAN promotes the integral growth of the human person. AJAN is driven by the Jesuit characteristic of Cura Personalis -care for the whole person. It considers the elements of the human person which are physical, intellectual, emotional, spiritual, and social. This reduces gender-based violence, improves performance in class, empowered youths in society, reduced child pregnancies, and reduced delinquencies/crime.

KEEPING HIV AND AIDS AND OTHER DISEASES ON THE AGENDA OF JESUITS

AJAN keeps HIV and AIDS, leprosy, Hepatitis B, and other diseases on the agenda of Jesuits, the church, and the African society. Although AJANs main agenda has been fighting against HIV and AIDS, some social centres within the network tackle other diseases such as leprosy, and Hepatitis.

EFFECTIVELY PERFORMING AJAN ROLES

To effectively perform its role, AJAN undertakes resources mobilization to build a sustainable financial resource for AJAN. This enables AJAN to perform its role within the Jesuit Network and society.
EMAIL US AT AJAN@JESUITS.AFRICA
QUESTIONS? GIVE US A CALL AT TELL (+254-20) 3884 528