THE MOST IMPORTANT THING FOR US IS TO SAVE LIVES. HELP US IN ACHIEVING THIS.
O AHAPPY (Programa de Prevenção de HIV e AIDS da AJAN para Jovens) da AJAN, voltado para os jovens, oferece duas opções: -
Você pode fazer um Curso de Treinamento de Instrutores e se tornar um agente contra o HIV e o estigma relacionado a ele e um influenciador social positivo em sua comunidade.
Você pode fazer um curso de Treinamento de Instrutores e se tornar um instrutor em sua instituição ou comunidade.
Get in touch with us via ajan@jesuits.africa for more information.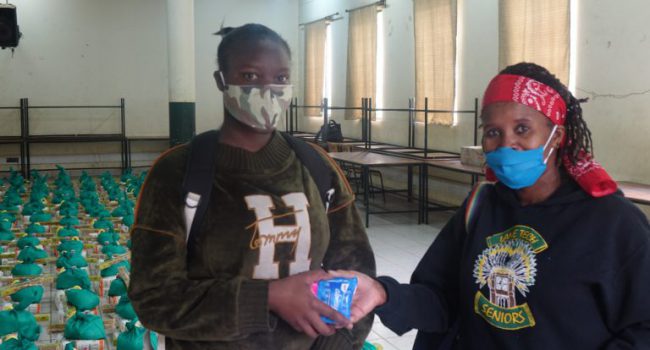 A AJAN incentiva a sociedade e colabora com simpatizantes para mostrar amor e cuidado pelos vulneráveis ​​na sociedade através; Tratamento Médico, Apoio Psicossocial, Pastoral, Visitas Domiciliares de Apoio e Atividades de Grupo de Apoio, Atividades Geradoras de Renda, Educação e Patrocínio, Prestação de Serviços Básicos como Alimentação, Construção e Reparação de Abrigos, Vestuário e Voluntariado.
Please register to become a volunteer.
WHY THE AFRICAN SOCIETY NEEDS AJAN
WORKING WITH YOUNG PEOPLE TO ENSURE THEY REMAIN HIV-FREE

AJAN works with young people to ensure they remain HIV-free. It also ensures that, those infected, live fulfilled lives. Therefore, AJAN works to prevent HIV, reduce infections, increase knowledge about HIV, bridge accessibility to treatment, fights against stigma at individual and community levels.

PROMOTING THE INTEGRAL GROWTH OF THE HUMAN PERSON

AJAN promotes the integral growth of the human person. AJAN is driven by the Jesuit characteristic of Cura Personalis -care for the whole person. It considers the elements of the human person which are physical, intellectual, emotional, spiritual, and social. This reduces gender-based violence, improves performance in class, empowered youths in society, reduced child pregnancies, and reduced delinquencies/crime.

KEEPING HIV AND AIDS AND OTHER DISEASES ON THE AGENDA OF JESUITS

AJAN keeps HIV and AIDS, leprosy, Hepatitis B, and other diseases on the agenda of Jesuits, the church, and the African society. Although AJANs main agenda has been fighting against HIV and AIDS, some social centres within the network tackle other diseases such as leprosy, and Hepatitis.

EFFECTIVELY PERFORMING AJAN ROLES

To effectively perform its role, AJAN undertakes resources mobilization to build a sustainable financial resource for AJAN. This enables AJAN to perform its role within the Jesuit Network and society.
EMAIL US AT AJAN@JESUITS.AFRICA
QUESTIONS? GIVE US A CALL AT TELL (+254-20) 3884 528