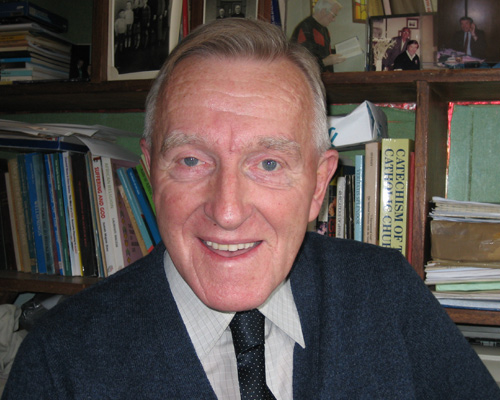 Fr Michael J. Kelly SJ, a well-known researcher, speaker and writer on AIDS in Africa, recently received another award in his native country Ireland.
At a ceremony in Dublin held in November 2012, Fr Kelly was one of the recipients of the first presentation of the Presidential Distinguished Service Award for the Irish Abroad.
The annual award provides formal recognition by the state to people living abroad who have given sustained and distinguished service to Ireland. Fr Kelly was nominated for an inaugural award in the field of peace, reconciliation and development.
Fr Kelly moved from Ireland to Zambia 50 years ago, and went on to become a professor, and to serve as Dean of the School of Education at the University of Zambia. A recognised expert on the interplay between education, justice and HIV/AIDS in Africa, Fr Kelly has often been decorated for his work in this sphere.