"The Lord said, I have seen the suffering of my people who are in Egypt, and I have heard the cry of their oppressors, for I know their pains. I came down to deliver him… Now go, I am sending you to Pharaoh… "(Exodus 3, 7,8-10).
"If a brother or sister is naked, if they lack their daily food, and that one of you say to them: go in peace, warm yourselves and be satisfied !, without giving them what is necessary for their body, what is it for? So it is with faith: if it has no works, it is quite dead.".(James, 2.15-17)
These words from the book of Exodus and Jacques represent, in my opinion, the spirit of the work of the Association des Bénévoles de l'Espérance (ABE) in Burkina Faso since 2006, and that of the Centre Sociaux Loyola in Togo from 2003.
The Loyola social centers (CEL and CCL) never cease to listen to Togolese citizens, in particular the most disadvantaged, to raise them up and give them back the dignity hitherto affected by all kinds of evils. ABE and CSL never stop giving flesh to the faith preached by the Church, they never stop showing the joy of the resurrection of Christ, the joy of the gospel to those who are excluded and disadvantaged by the economic system. We feel that they do not want to leave anyone behind, like a faithful servant to his Master and Savior.
Indeed, to better serve the mission of Christ according to the spirit and the priorities of the Jesuit Province of West Africa (PAO), the CSL have set themselves a vision "a flourishing people (a youth) enjoying the good. to be physical, mental, psychological and social at the level of all layers of Togolese society" and as a mission "…to train young people in a human and integral way… as well as to promote the integral health of the population through the comprehensive care of HIV-AIDS , TB-HIV co-infection, the fight against malaria, the promotion of reproductive health for responsible parentage as well as the management of chronic diseases among the needy ".
In carrying out their mission, these institutions place people at the center of their action. They want every man, whatever his condition, to be taken into consideration. They went to the fringes to look for the most vulnerable and those who are at risk : vulnerable children, young people, People living positively with HIV, low-income disadvantaged women, young people who do not have access to school, or those who gave up in life for lack of financial means and so on. These establishments (ABE and CSL) work to equip their beneficiaries so that they are able to take charge of themselves and face the challenges of their time.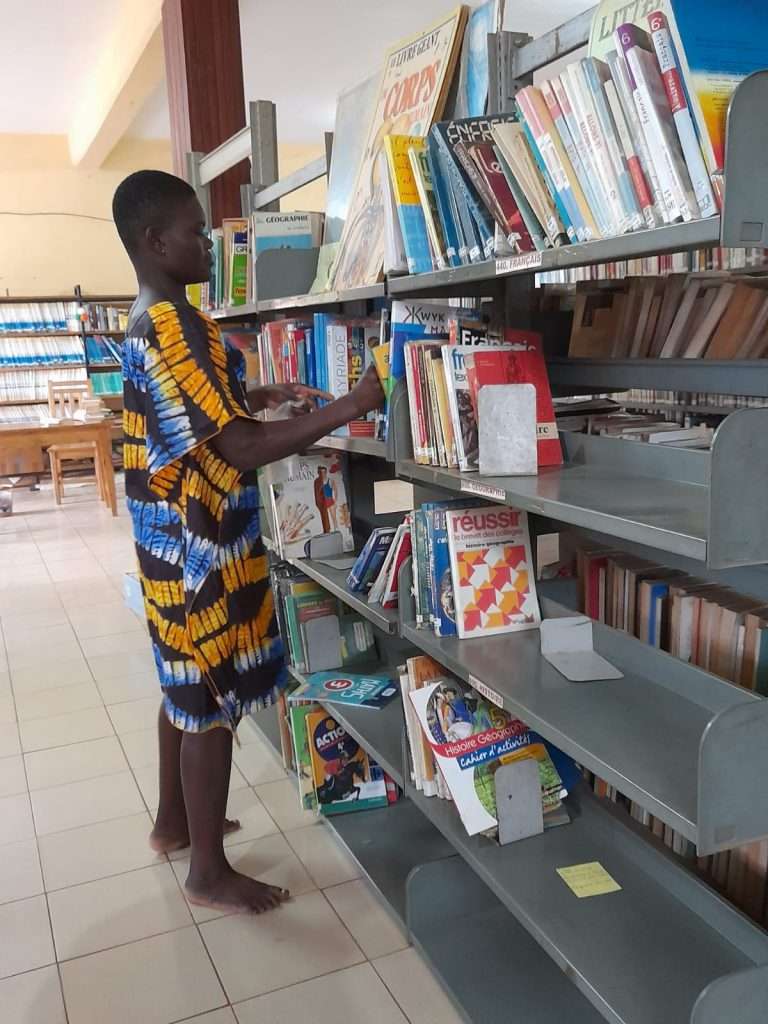 At the CSL, orphaned children and other vulnerable children of school going age are placed in different schools according to their convenience and receive the necessary in addition to monitoring and daily support. Adolescents and young adults benefit from an appropriate and accessible environment for both individual and group work: a library, a space for reading and revising basic lessons, a space for sports and leisure activities, etc. They are also supported and made aware of the ailments that plague our society and the world of young people. These include HIV, STIs and other behavioral illnesses which hamper individual and community development.
By virtue of its mission to train young people humanely and fully, to promote the integral health of the Togolese population, the CSL endeavour address major public health issues. It is in this context that the problem of hepatitis B, reproductive health, drug abuse, alcoholism, teenage pregnancies, etc. are part of its priority agenda for the training of various layers of the population such as young adolescents, women and girls, young adults in school and out of school, and so on.
"Hollow belly has no ears" they say. Convinced of the veracity of these words of wisdom, ABE and CSL had time to mature them. Thus, they do not limit themselves to making their beneficiaries aware, but they initiate them to create wealth and endow them with the technical and logistical means to strengthen or start a business in order to make them more financially autonomous and, therefore, reduce their vulnerability.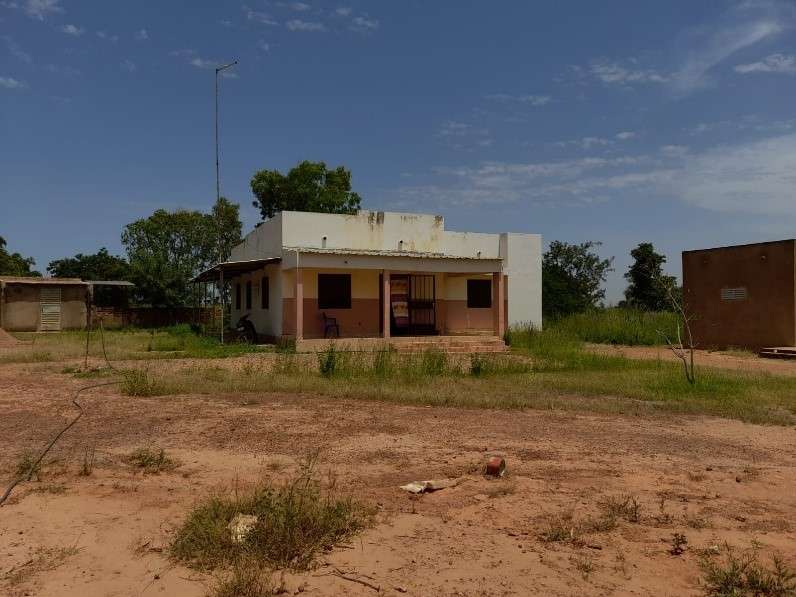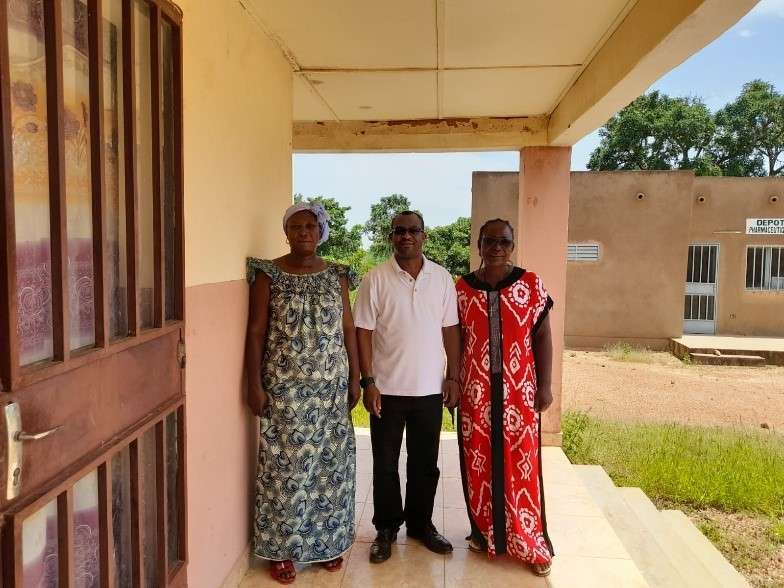 At the CSL, underprivileged women receive various trainings so that they are able to generate income to support their households and provide for the education of their children. These activities revive them socially: they regain respect in their community and regain a taste for life. One of the proven strategies is to group these women into a cooperative. The other strategy is to introduce young girls who have dropped out of school to different trades: soap making, sewing, hairdressing, hair braiding, apprenticeship in trades, etc. according to the abilities and talents of each. Entrepreneurship training is at the heart of the strategies put in place to fight against poverty and misery of these categories of people. It is a way of helping beneficiaries to look at their situation differently and of accompanying young people to build a future filled with hope, as the 3rd Universal Apostolic Preference of the Society of Jesus reminds us. In addition, ABE introduces HIV-positive women to growing vegetables, young girls are introduced to the art of cooking, etc.
The CSLs would thus like to create models and encourage emulation on the part of these young people. As such and to mark the Ignatian year and walk more with young people, training on Entrepreneurship in partnership with AJAN was given to about a hundred young girls who dropped out of school and 10 of them received a kit. materials either to start or to strengthen their respective businesses. Vulnerability, creativity and the spirit of management were used as selection criteria at the end of an entrepreneurial self-diagnostic test. ABE, for her part, focused her attention on the young people of the Parish of Ste Monique de Sandogo in Boassa to help them see their world differently marked by hepatitis, HIV, teenage pregnancies, alcoholism etc.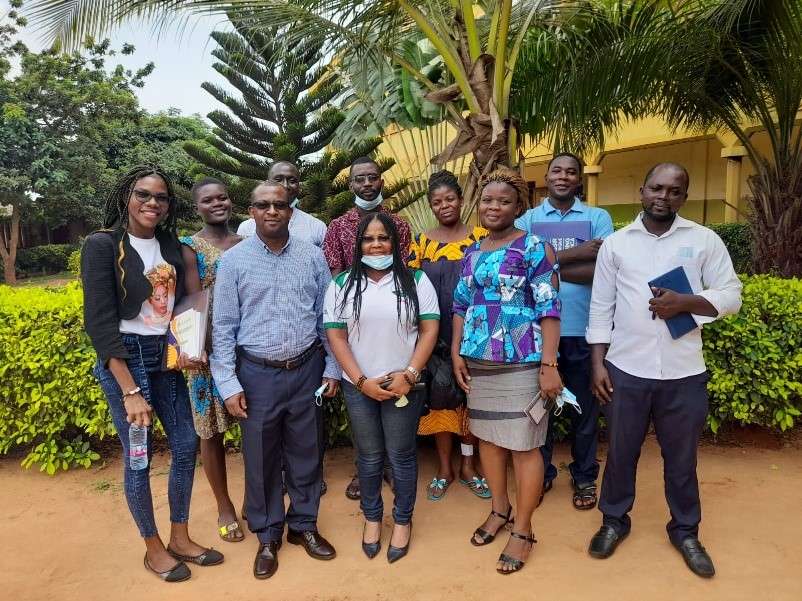 At the end of my visit to these structures (CSL and ABE), I am encouraged and consoled by what I have seen and heard. I have seen collaborators motivated by their faith and the desire to contribute to the liberation of man, to the change of the lives of others as well as to answer the call of God "now go; I send you …. ". I have seen passionate collaborators who have confidence in the Society of Jesus, determined to contribute to its work of evangelization and the fight against the dehumanization of the human being. Speaking of the reasons for the joys, a member of the staff at the CSL underlines: "I experience a feeling of joy, satisfaction when I meet a person (beneficiary) who thrives on little means and the training he receives. In the center ". Another added "I always feel joyful alongside young people who want to learn. Seeing the change taking place in the lives of young people gives me hope ".
These words of the heart are nourished by nothing other than faith and closeness to Christ, who does not want to see a man suffer, and who does not want to exclude anyone from his table. This closeness to the loving, compassionate and always active Christ is maintained in the head of the collaborators by a common prayer of offering to Jesus the servant who opens the working day at the CSLs. "I behold you in servant clothes at the feet of your disciples, O Jesus. Give me the grace to be able to put the love and the spirit of service in my work, the love of my colleagues, the love for these people whom I must serve. This love, I don't have it in myself, but you can give it to me. Come to my help O Jesus and teach me to love my work and to accomplish it with all my heart in union with You. Amen. "
May God bless the fruits of the work of your hands, your reflections and your commitment alongside the needy and underprivileged in the unjust structures of our societies!