by Sergon Pascalia
Capacity Building, AJAN
AHAPPY training of learners (ToL) unlike training of trainers, are sessions involving young people between 10 years-24 years on AJAN HIV and AIDS Prevention Program for the Youht (AHAPPY program). It involves having one to one discussion with the youth on specific subjects that touch on their lives, using the methodology of AHAPPY; that pays attention to the experience of the young.
AJAN, following the invitation of the Catholic chaplaincy of Ruiru prisons, St Ignatius Catholic Chapel, ran two days' workshop with the youth. These group was not youth serving sentences in prison but youth of the catholic parish of Ruiru prison staff training college. In other words, they are children of the prison staff.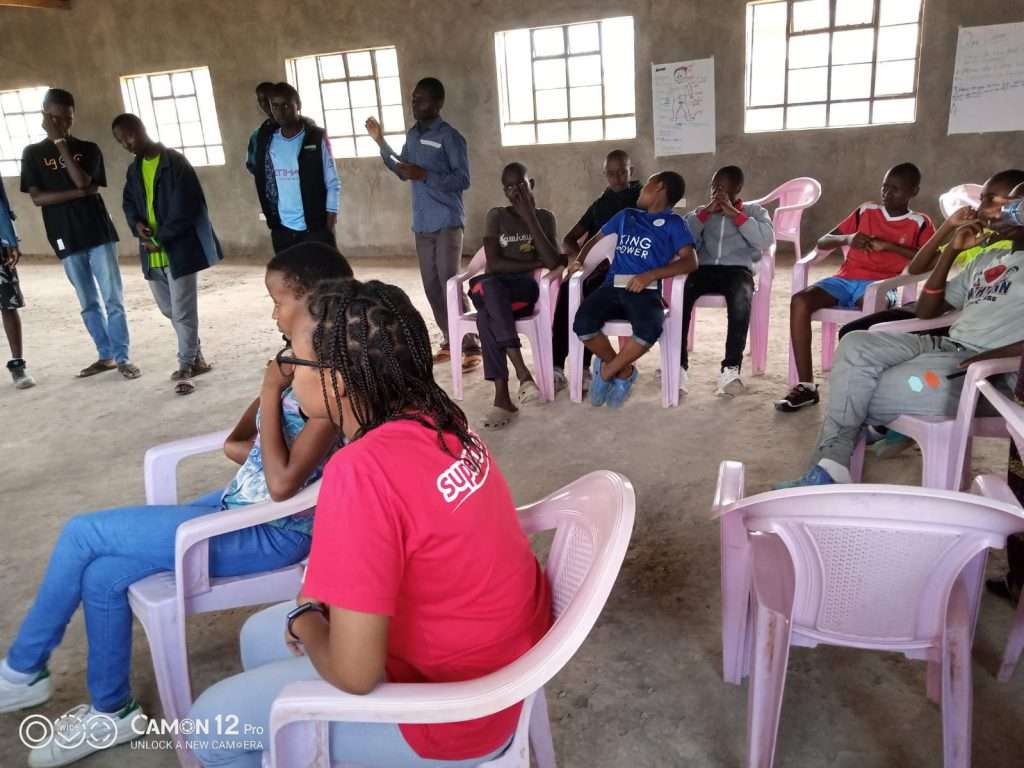 The workshop took place on the 19th and 20th April 2022, a total of 21 youth between 14-21 years participated. Topics of discussion, as requested by the catechist were: drug abuse, knowing about sexually transmitted disease, HIV & AIDS, relationships particularly among the youth and parents, knowing myself to grow myself (like skills) and human dimensions.
The highlight of the session was when at the end of the sessions one youth say "HIV stigma must stop from me." Another one said, "I plan to be a missionary of good values because it's painful to see that so many people are infected with HIV." Given the success of this session, follow up trainings will be conducted in the course of the year up to January 2023, according to the Catechists prison officers in charge of this chapel.