The residents of Hekima Place would successfully 'contest' Karen Blixen's claim that she had a farm "at the foot of the Ngong Hills" which she makes in her book "Out of Africa". Hekima Place sits right at the foot of Ngong hills at Kona Baridi in Ngong, Kajiado county of Kenya while Karen Blixen's home -converted to a museum- lies 0ver 10km away in Karen, Nairobi. This observation was made to us on -a light note- by Kate Fletcher, founder of Hekima Place.
Kate Fletcher, an American from Pittsburgh Pennsylvania, founded the home in 2005 and it was relocated from Karen in Nairobi to a 10-acre land in Ngong in 2009. Kate's original idea was to provide a haven for vulnerable girls. Currently, Hekima works hand in hand with the Kajiado County children's office to accommodate girls who are in most urgent need of care and rescue. The girls will have had traumatic pasts; either having been abused, living with HIV, and/or orphaned by AIDS. At Hekima, love, nutritious food, medical care, counselling, and all their basic needs are freely taken care of so that they can heal in all dimensions.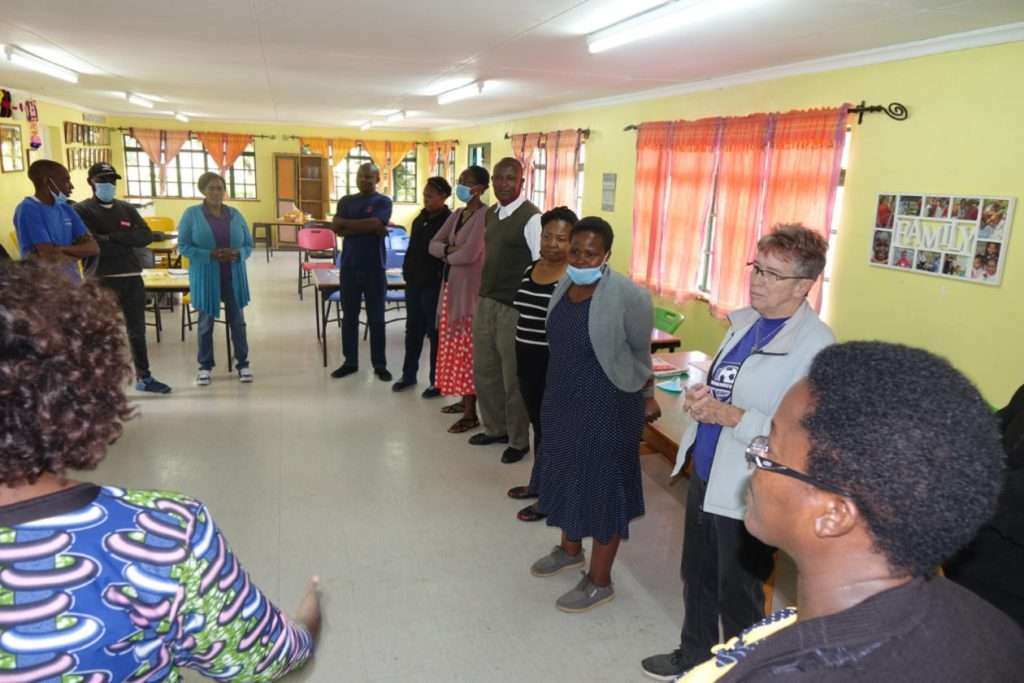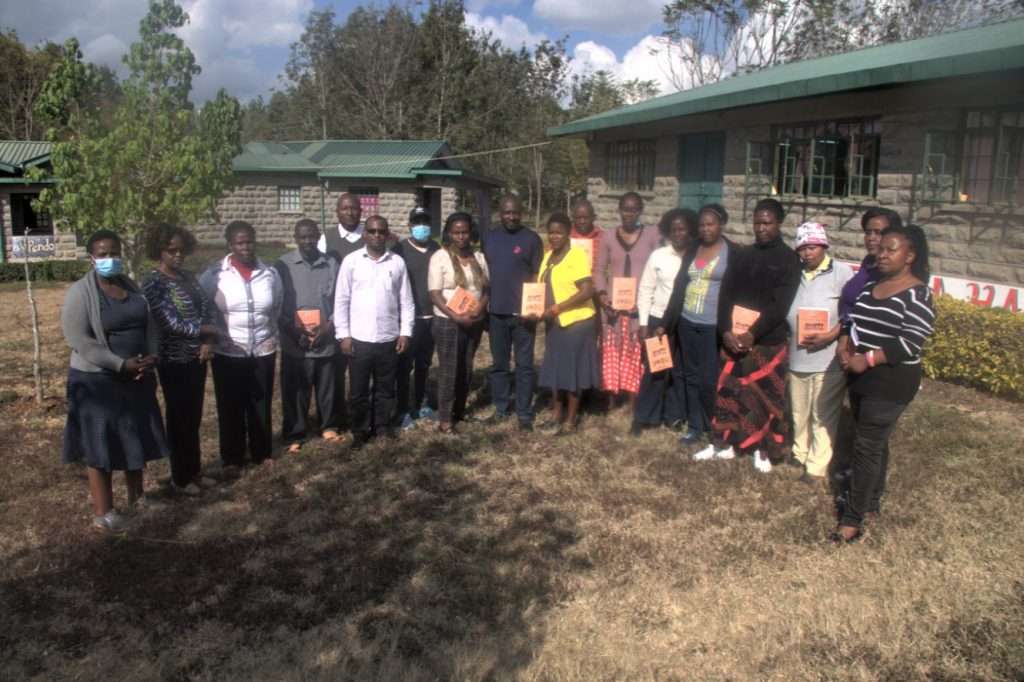 The work Kate and the caretakers do is amazing and the love is evident in the confident and ever happy girls. The need to keep becoming better at what they do is what caused Margaret Nyawira, programme Manager at the institution, to invite AJAN for her team to undergo the Training of Trainers programme offered through the AJAN HIV and AIDS Programme for Youth. This happened for three consecutive days –14th to 15th of September 2021- where subjects such as; My dimensions (physical, spiritual, emotional, intellectual and social), I am a loving creature of God, The World we live in (The Holy Trinity, Sexuality, Sexually Transmitted Infections, Drug Abuse, and Early Pregnancies), Knowing Myself, Growing Myself, and Foundations on which to build my life were dissected. Fr. Ismael Matambura led the training with Pascalia Sergon and Caleb Mwamisi flanking him. The sessions involved group work, questions and answer sessions, short films viewing, and presentations.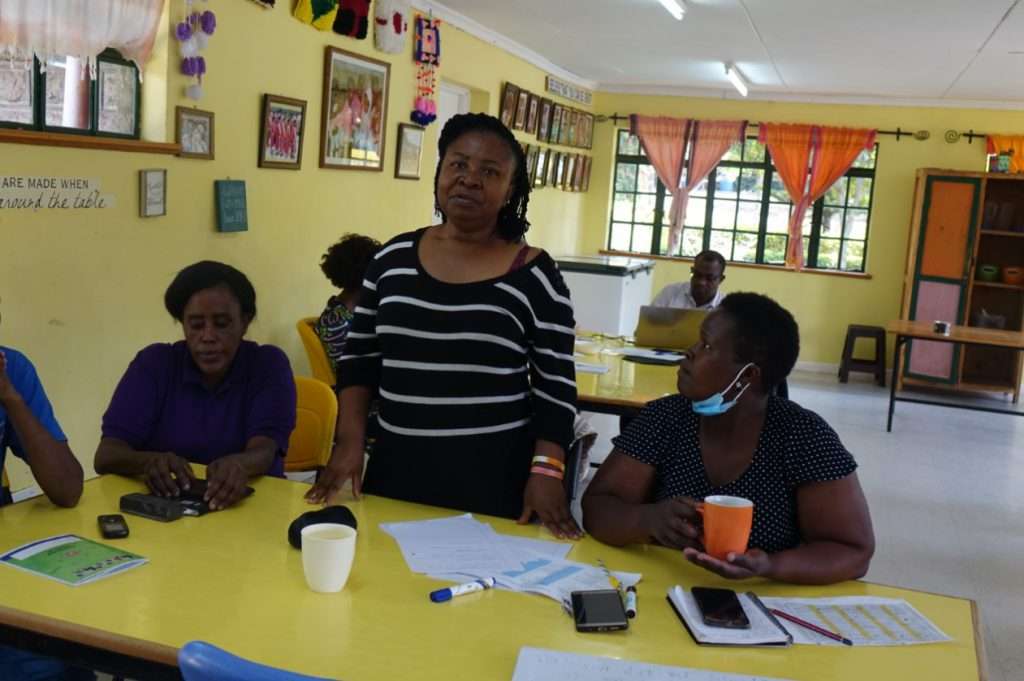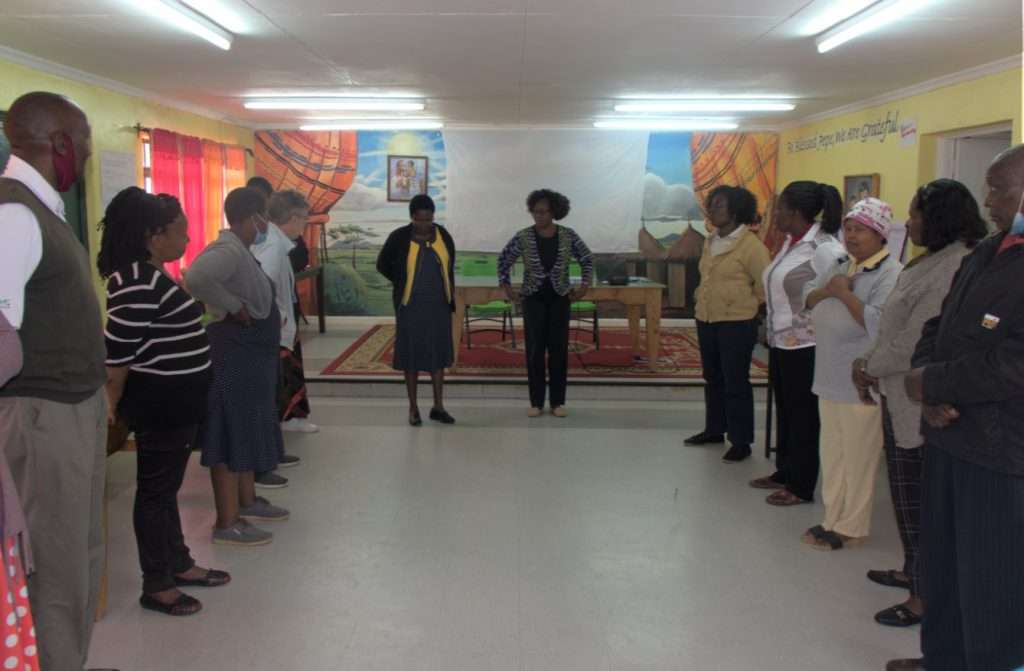 At end of the session, the participants were glad that they attended. "The sessions were wonderful and helpful", said Kate. "We are grateful to God for the partnership with AJAN and we hope to continue to work together going into the future", Margaret said. "I have learnt a lot that will go a long way in helping me help the girls here and even my family at home", said Wambui a mother at Hekima Place.
Besides the home, Hekima Hills Learning Centre exists in the same vicinity providing kindergarten and primary school education to the girls. It also serves children the community and surrounding areas at modest fees for exemplary facilities it provides. The creation of the school was to empower girls obtain a good foundational education going by Hekima Trust's statement of commitment to the girls "When our vision is fully achieved, girls benefiting from Hekima Hills Learning Centre will have the experience of a seamless educational experience as an underpinning of their transition to adulthood."