Owned by the diocese of Ngong in Kenya, and administered by the Christian Brothers, the Edmund Rice Education Centre was started in 2000 by Fr. Kevin McGarry as a primary school for street children. It is located at Embubul about 45 minutes from Nairobi, and provides both primary and secondary education to boys and girls from the area. The primary school started along with a nursery school while the secondary was established in 2004.
On Saturday 11, September 2021, over 50 students drawn from form one to form four attended an AJAN HIV and AIDS Prevention Program for Youth. Marshalled by one of their teachers Julie Kibii, the young men and women arrived in time, and throughout the day enthusiastically participated in the various sessions. Fr.
Ismael Matambura helped the students to a better understanding of themselves, and drew them closer to God through the topic I am a Beloved Creature of God. Through this, they discovered their significance to God and developed deeper awareness about their purpose on earth. This is what set ball rolling in early morning.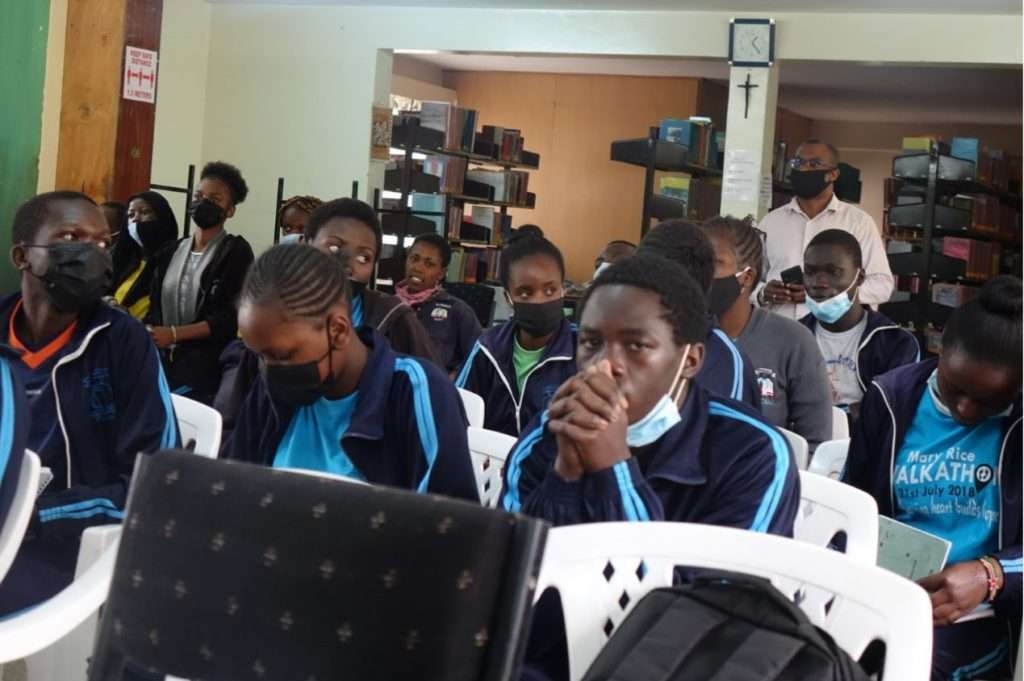 Premarital sex and its consequences, Teenage Pregnancies, HIV AIDS and STIs provided fodder for discussion as Caleb presided over a session starting from mid-morning to the lunch hour. Students gained insight into the subject of sexuality, their development through teenage and puberty and the implications of that to their emotions and behaviour.
Pascalia Sergon took up the mantle in the afternoon as she dissected drug abuse and consequences of it. The students presented skits which exemplified the imports of drug abuse bringing out a clear understanding of the subject by the students.
Fr. Ismael would  return later on as he delved into principles and values that enable young people to have integral growth and a fulfilling life.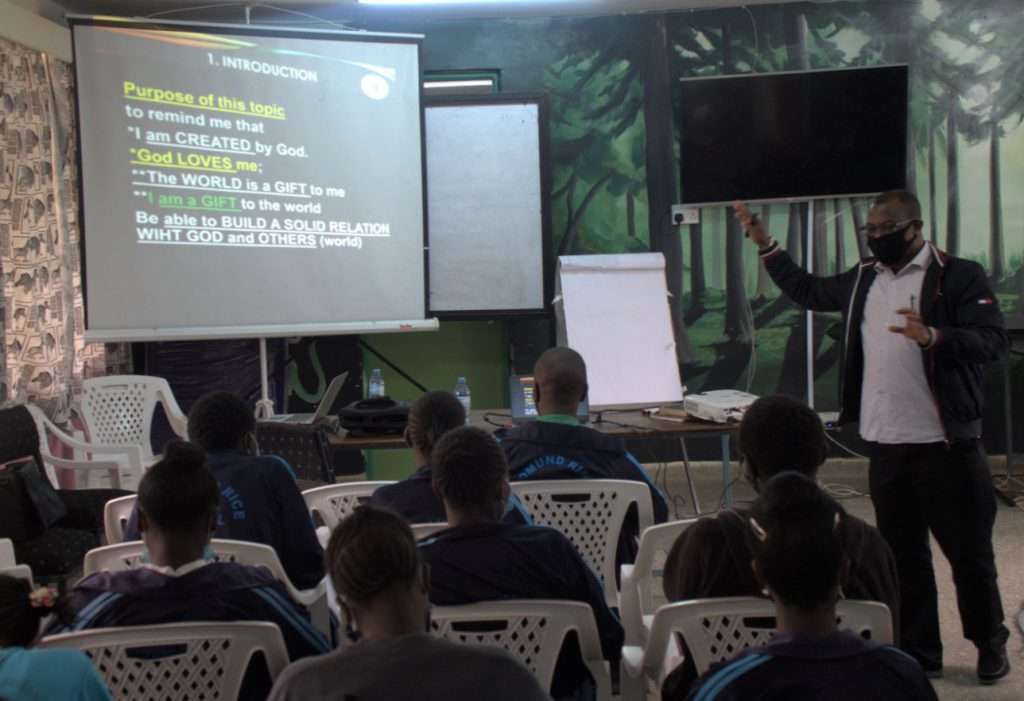 Julie and the school's administrator Mr. Osiemo, put together some awards to motivate students who stood out through activities of the day. The students and the school fraternity were grateful to experience AHAPPY at their school, and they began to register for the AHAPPY App online course a facility which the school principal said is important for youth today. AJAN is glad to have more students joining the AHAPPY generation. 
"The topics targeted what mostly affects young people personally, at school, family and community. The workshop expanded my knowledge about behaviour change in youth and I learnt intervention strategies. AJAN inculcates Christian values in their outreach programmes and promotes behaviour change -for instance, instead of condom use, AJAN encourages abstinence", Julie said. 
"I am proud of being creative enough to come up with a skit. I pray that young people who use drugs can stop. We need regular programmes like AHAPPY and we hope different people can keep coming to talk to us. Would be great to learn about how to overcome grief and mental health", Joseph Maua, a student weighed in after the training.
Michael Wairegi has this to say "I am happy to have learnt assertive techniques to enable me to evade pre-marital sex e.g. not spending time with the opposite sex alone, avoid watching pornographic material, and keeping good company. I recommend exchange programmes and visits to other schools as something more that can build us."
"I now know that am a beloved creature of God, that am a special being, and that I can become the best that I want and achieve my goals. I will not expose myself to situations that present sexual temptations like watching pornographic videos. Being busy serving God helps one not engage in sex and drugs.  ", Elizabeth Abdalla said.