From 9th to 12th January 2023, Jesuits in formation at Arrupe Jesuit University (AJU), had a four-day workshop which was facilitated by three instructors from African Jesuits AIDS Network (AJAN), Fr. Matambura Ismael SJ, Ms. Sergon Pascalia and Ms. Mary Wanjugu Gichuru. Though intense, the workshop was a beautiful experience and we are very grateful not only to God but also to the AJAN secretariat staff for spending that precious time with us.
The workshop helped us to be part of AHAPPY Generation and or people who will be able to transform the society around us in our different future missions by being the voices of AJAN wherever we will be. The workshop's facilitators ran us through five different modules, the modules that every trainee of AJAN is supposed to have gone through at the end of AHAPPY training they include: Awakening to Myself, This World I Live in, Facing A World with HIV and AIDS, Knowing Myself to Grow Myself, and The Foundation on Which I Build My Life.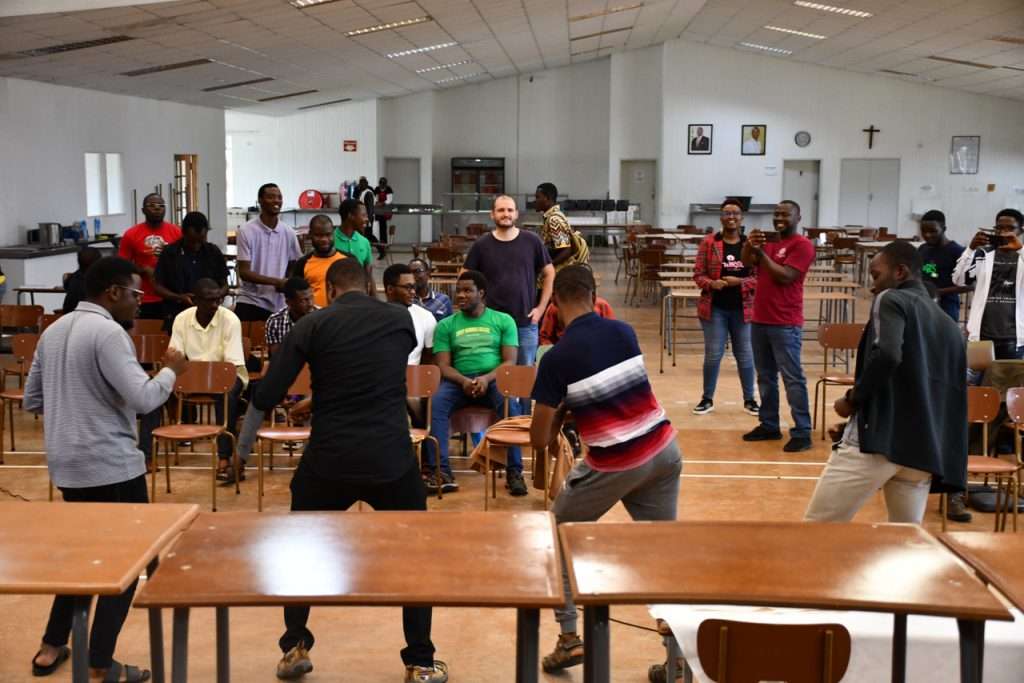 The AHAPPY training aimed at imparting knowledge and skills to us, integral human development which targets the human being as whole and helping others live the same, especially at the early stages of our lives (from birth to 24 years). As a Jesuit and Church institution, AJAN sides with the teachings of the Church and provides a holistic approach to human development. The workshop helped me to know that AJAN is not merely an organization that is trying to fight against HIV and AIDS as other secular organizations do. Instead, it is an organization which ensures the integral development of young people by helping them to "understand their sexuality at the same time as their spirituality".
Though being a young person one can excitedly rush to discover and explore one's sexuality, the workshop warned us of the reality of STDs, especially HIV/AIDS. We were told that more than 28 million out of the 34.8 million people who globally live with HIV/AIDS are from Sub-Saharan Africa. Therefore, as citizens from that part of Africa, we should take drastic measures against HIV/AIDS which is no longer just a disease but a pandemic.
Different ways of contracting HIV/AIDS were explained to us. In addition, different possible ways of preventing HIV/AIDS and other STDs were expounded on. However, AJAN staff emphasized a lot and recommended those prevention means which are recommended by the Church's teachings since they are the healthiest and safest and preserve human dignity. For instance, it is known widespread in our societies that protected sex can prevent one from contracting HIV/AIDS. Unfortunately, the fact is that a newly produced condom cannot protect one against HIV/AIDS 100%. Hence, most methods advocated by secular organizations none of them can prevent HIV/AIDS and other STDs 100%, it therefore makes more sense that young people should try and practice abstinence beyond conjugal relationships as taught by the Church.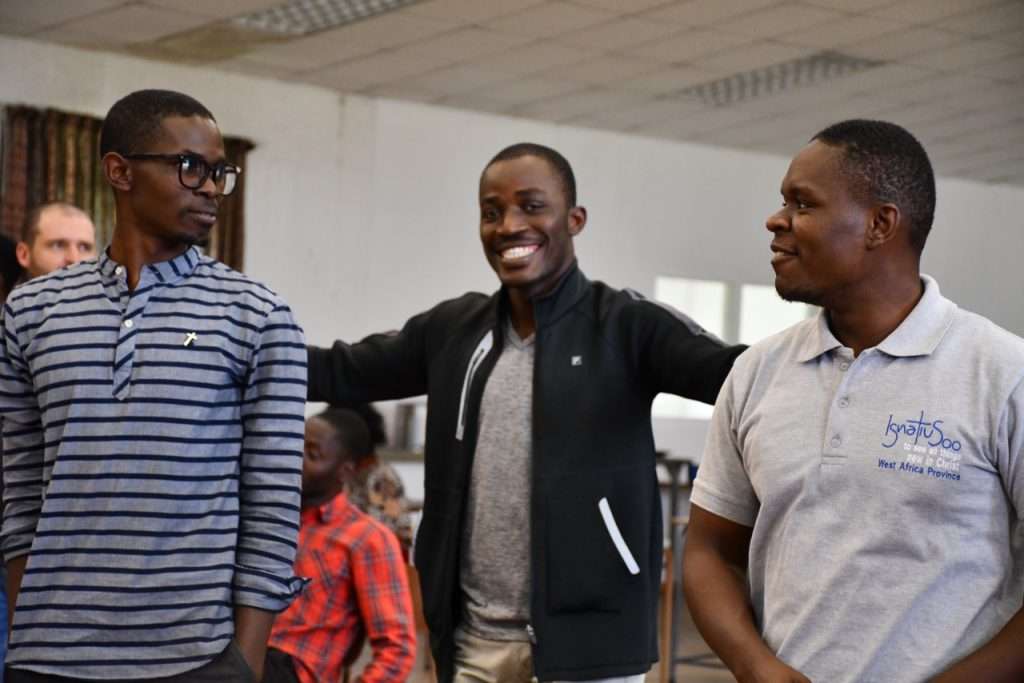 I was very much touched by the film that we watched during the workshop entitled "Cultural Imperialism". My takeaway from that film is that some of the programs imposed on Africa by rich countries are not life-giving. African countries should be critical as they embrace the packages that they receive from the West in terms of aid or ideologies since not all the contents of those packages envisage the welfare of African people. In that film, one medical doctor reiterated that some of those aids and ideologies from the West aim at depopulating Africa. For instance, the program of distributing condoms in primary schools and encouraging primary school kids to engage in the so-called protected sex is not healthier at all as most of the kids at primary school are still virgins and they can easily practice abstinence till they get married. But most of those secular organizations do not want to talk about the safest practice of abstinence, and one wonders why. That is where and when AJAN comes in and encourages people to pay attention to the Church's teachings, especially when handling issues to do with sexuality.
The image of a tree which was used during groups' discussions and presentations peculiarly got my attention. It boosted our critical thinking and pushed us to think beyond the box. That image of a tree which is an analogy showed us how, in fighting against HIV/AIDS and other societal problems, one can stay at the level of the fruits and preserve the situation instead of eradicating it by uprooting the root causes. From that analogy of a tree, I personally learned that our apostolates should involve in a lot of critical thinking before one acts, for one to be able to sustainably address societal problems. It is in that context that we were told that AJAN does not deal with HIV/AIDS only as it also undertakes projects which aim at eradicating poverty so that people can be self-reliant so as to win the fight against HIV/AIDS and STDs efficiently.
Towards the end of the workshop, one of the facilitators suggested a 15 minute reflection on a daily basis. She stressed that we should challenge the core negative beliefs which sometimes pushes us to believe that we cannot make it in adopting the 'I can' attitude. She said that we do have all that is required for us to succeed. We should be telling ourselves, on a daily basis, that we can, we can abide by the teachings of the Church as we discover and explore our sexuality. We can say no to addictions and other unethical and immoral practices and appreciate the small steps that we progressively make on a daily basis as part of AHAPPY GENERATION. She also emphasized that mentoring is not a once-off process. Instead, mentoring is supposed to be a continual process which should take at least three to ten years. One should not give up on the mentoring process. We were encouraged to have at least one person to mentor and do it diligently by practicing active listening since mentoring benefits not only the mentees but also the mentors and human society in general.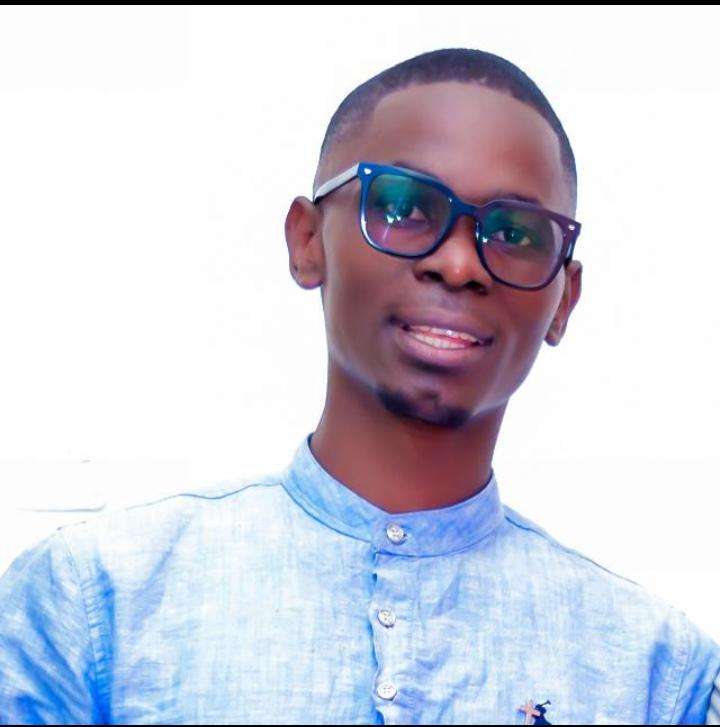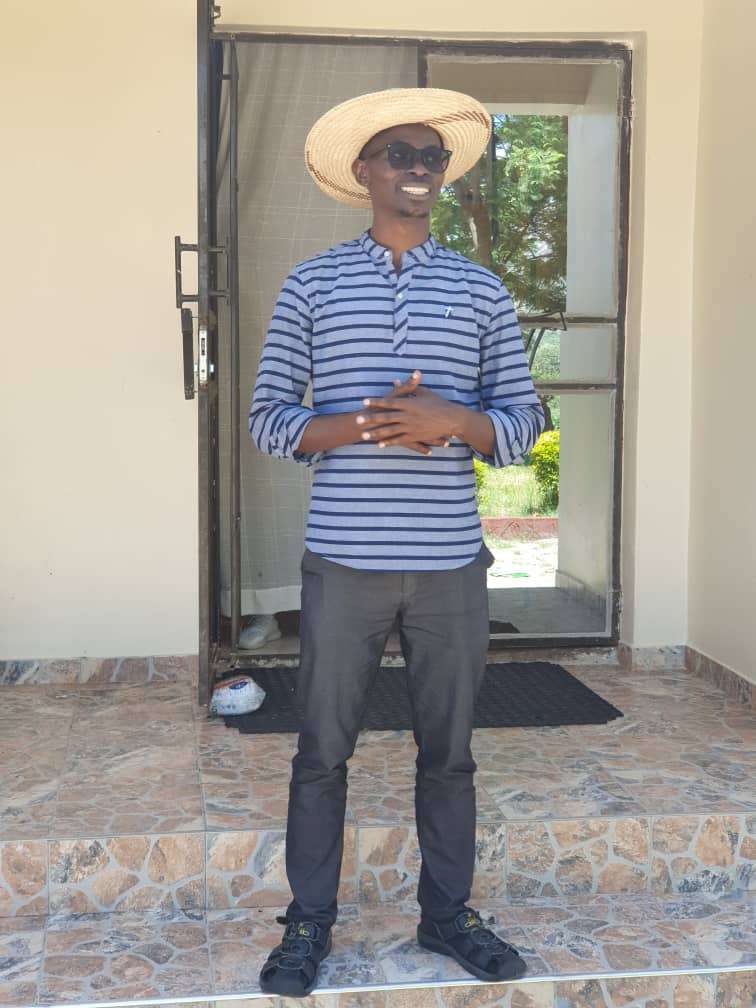 In a nutshell, the AHAPPY training instilled and triggered in us a desire to be attentive to ourselves/others, to be intelligent, to be reasonable, to be responsible for the choices that we make, and to be wise as we navigate and live in this ever-developing and information-driven world.
Report by,
Jean de la Croix Nsabimana, SJ,
Jesuit in formation at Arrupe Jesuit University (AJU)