Since 2019 the Society of Jesus (Jesuits) set 4 Universal preferences (UAP) to guide their actions and ministry in the next 10 years. Reaching out to the most vulnerable in our society is one of them. Jesuits work for the reconciliation and justice: reconciliation with the self, with God and other. This reconciliation means that nobody is forgotten. AJAN's ministry to prisons is also guided by this universal preference: Walking with the excluded: walk with the Walk with the poor, the outcasts of the world, those whose dignity has been violated, in a mission of reconciliation and justice. AJAN is grateful to the Jesuit Conference of Africa and Madagascar -The leadership, Jesuits and collaborators- for support that enabled AJAN to reach out to prisoners over Christmas holidays in 2021 in our little way. In reaching out to the prison fraternity encouraged by the realization brought about by the Ignatian year, where Jesuits and collaborators continue to work to enable all people we engage with -including prisoners- to see all things new in Christ, to experience God's mercy and love.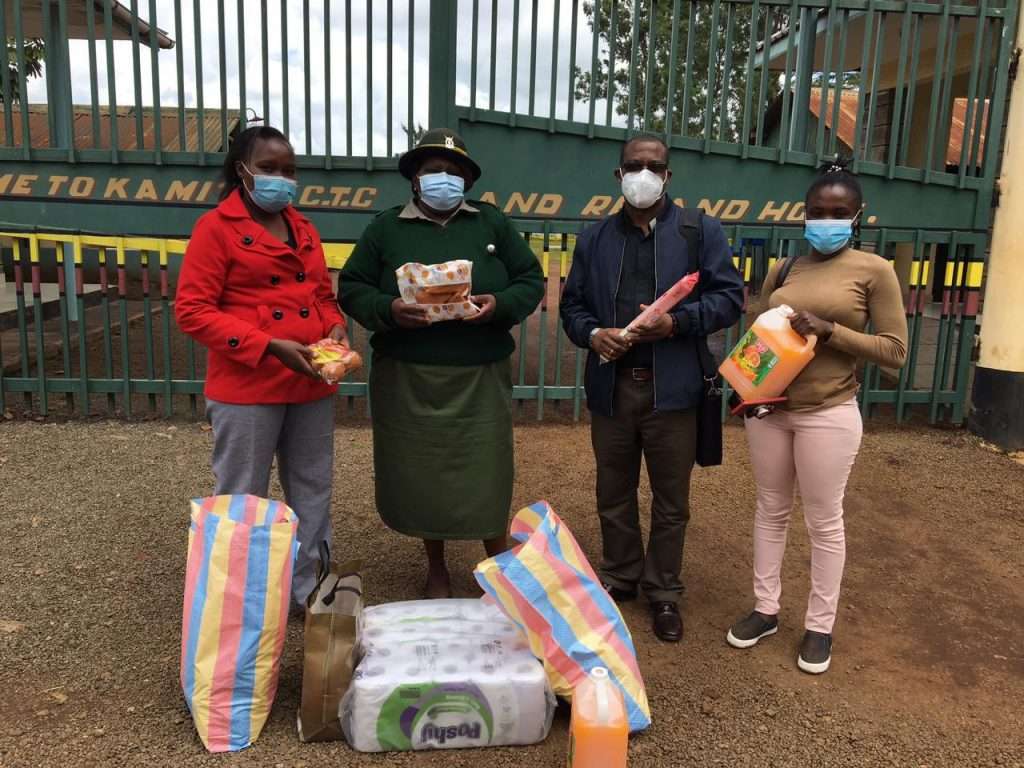 Fr. Matambura hands Christmas gifts for the boys of Youth Training and Correctional Centre- Kamiti to Deputy Superintendent Nelius Muchoya. They are joined by Carol (extreme left) and Sharon of JCAM (extreme right).
During December 2021, AJAN embraced the spirit of Christmas as we set out to share a few things with the prison fraternity in Nairobi, Kenya. The prison establishments which AJAN director Fr. Matambura Ismael visited are Kamae Girls Borstal Institution (which works to reform young girls), Youth Correctional and Training Centre -YCTC (where young boys are incarcerated), Kamiti Medium Prison, Industrial area Prison, and the Langat'a Women Prison. The items donated at the various places included food and drinks, blankets as well as second-hand clothing donated by the JCAM secretariat (Jesuits and collaborators) and other well-wishers. The African Jesuit AIDS Network is in an ongoing partnership with the Catholic Prison Chaplaincy in Kenya which involves training for prisoners, catechists and warders in life skills, HIV and AIDS and more.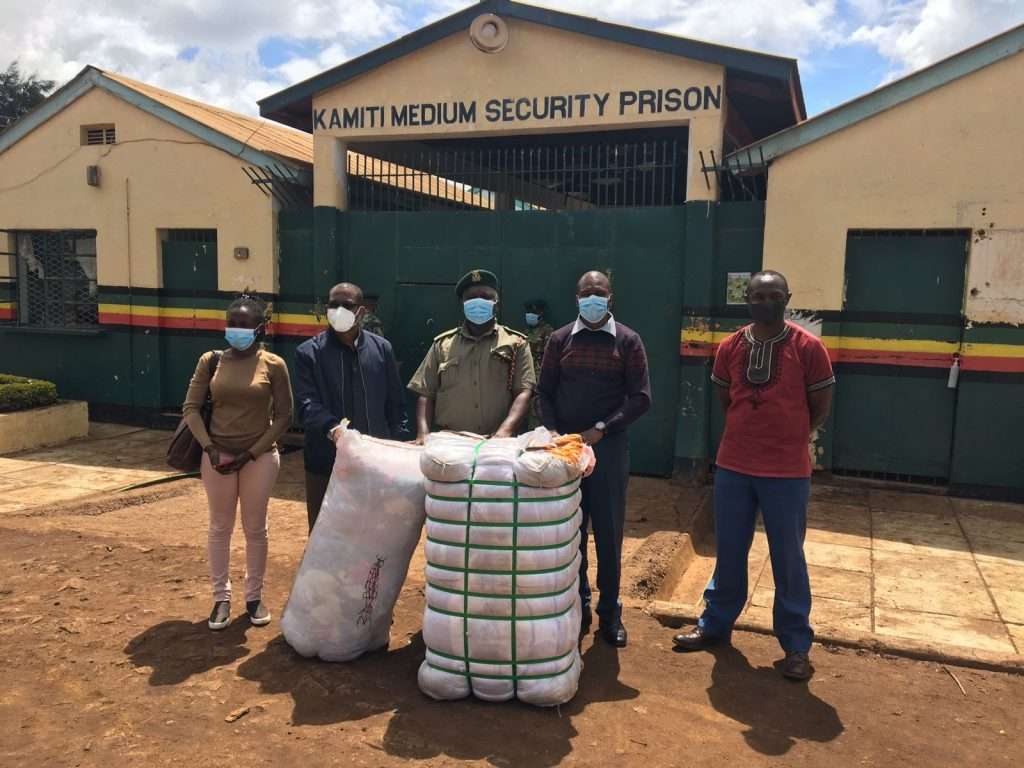 Fr. MATAMBURA Ismael (blue Kacket) meets John Koech (In uniform) the Officer in charge of Kamiti Medium Prison- Nairobi, John Koech. They were joined by Silvester, Benedict (Catholic chaplains based at the prison), and Sharon Oduor (JCAM). 50 blankets were presented to Mr. Koech for the benefit of prisoners as a gift from AJAN and JCAM. Fr. Matambura passed the greetings and christmas wishes of the President of JCAM Fr. Agbonkhianmeghe Orobator who gladly supported donations delivered after the request of the prison.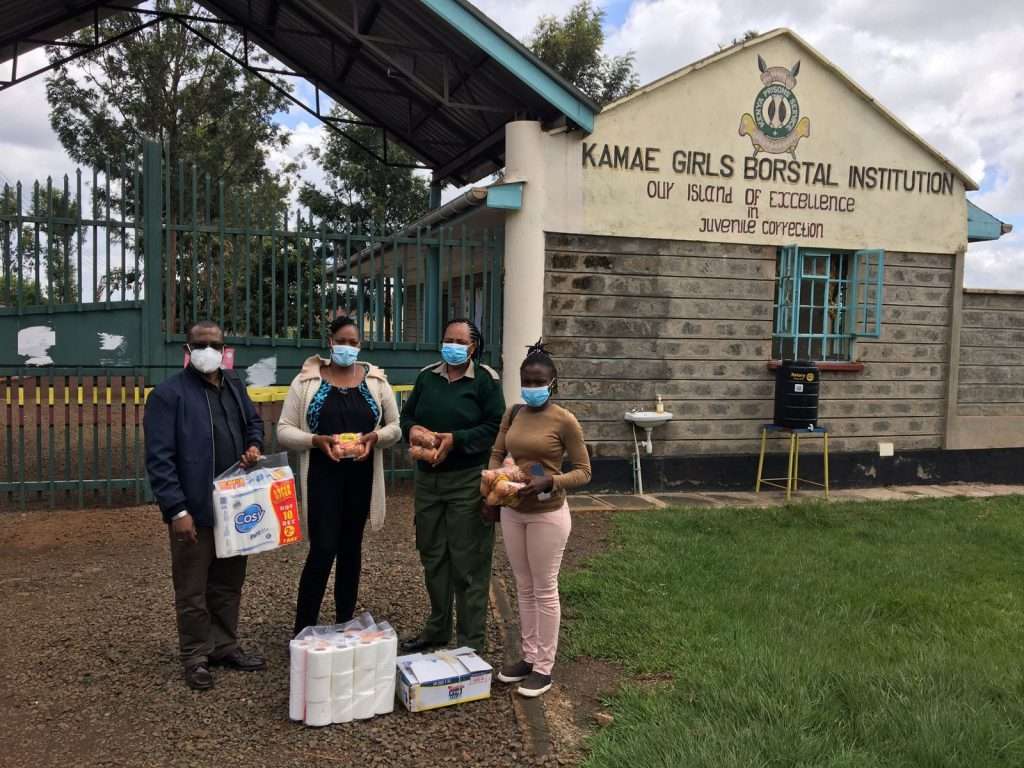 Fr. MATAMBURA Ismael, director of AJAN hands Christmas gifts to Kamae Girls Borstal Institution Superintendent Betty Chepkoskey (in full regalia) and Catholic chaplain Rose Nyambura (second right) and Sharon Oduor (representing JCAM) watches.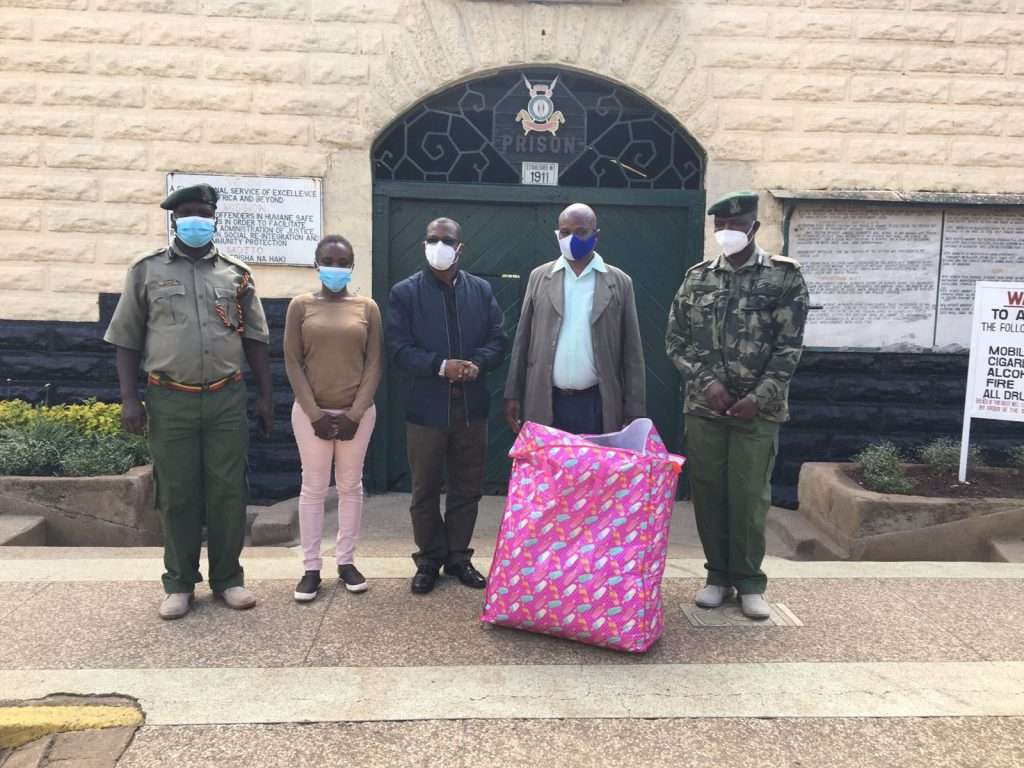 At Industrial area prison, Nairobi, Assistant Commissioner of Prisons in Kenya, who is officer in charge of the establish P.I Nyaachi, received second-hand clothing from Fr. Matambura.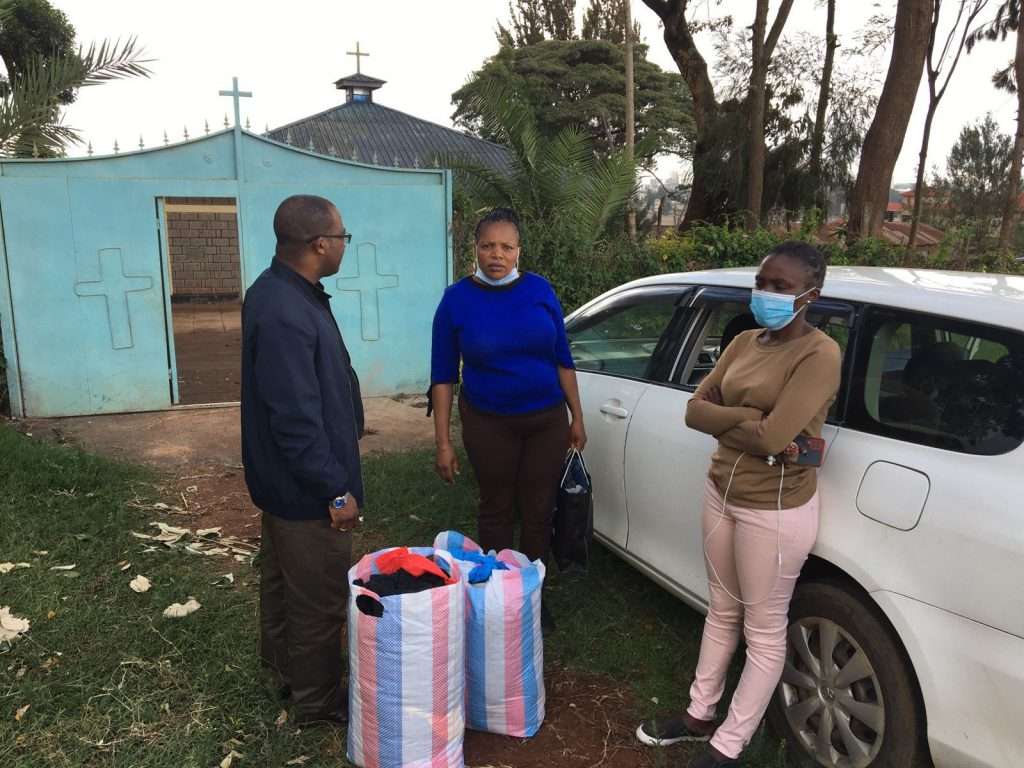 At the St. Peters Chapel inside Lang'ata Womens' Prison, Jane Nyambura (Chaplain) received some items from Fr. Matambura for incarcerated women and their children. There are about 20 children belonging to the women prisoners under the care of the institution.
AJAN wishes all our partners, Jesuits, collaborators, and beneficiaries a successful Year 2022. Let us continue to be the ground soldier of Christ on the earth and make as much difference as e can in the lives of the vulnerable, especially the youth and the excluded.