The Holy Trinity Catholic parish in Monrovia, Liberia understands that an efficient HIV prevention behavior commences when an individual knows their serology status. On December 18th, 2021, AJAN'S AHAPPY GENERATION-Liberia hosted a one-day HIV/AIDS Voluntary Counseling and Testing event. The theme of the Voluntary Counseling and Testing is "VCT Celebration-Day – Youth Know Your HIV/AIDS Status." More than a hundred young people attended and actively participated in the program. As part of the preparations for the VCT celebration day, the youth participated in a radio talk show interview and a community drive to raise awareness about the importance of people knowing their HIV status.
Radios Talk Shows
Prior to the event, the youths on their own initiative negotiated with popular youth radio stations (Radio Maria, the Catholic Radio Station in Monrovia, and SMART FM, the most popular youth listening station in the Township of Caldwell) to discuss AJAN and its HIV/AIDS prevention program among the youths, as well as the VCT-Day Event on youth interactive radio talk shows, which aired on Monday and Friday, December 13th, and 17th, 2021.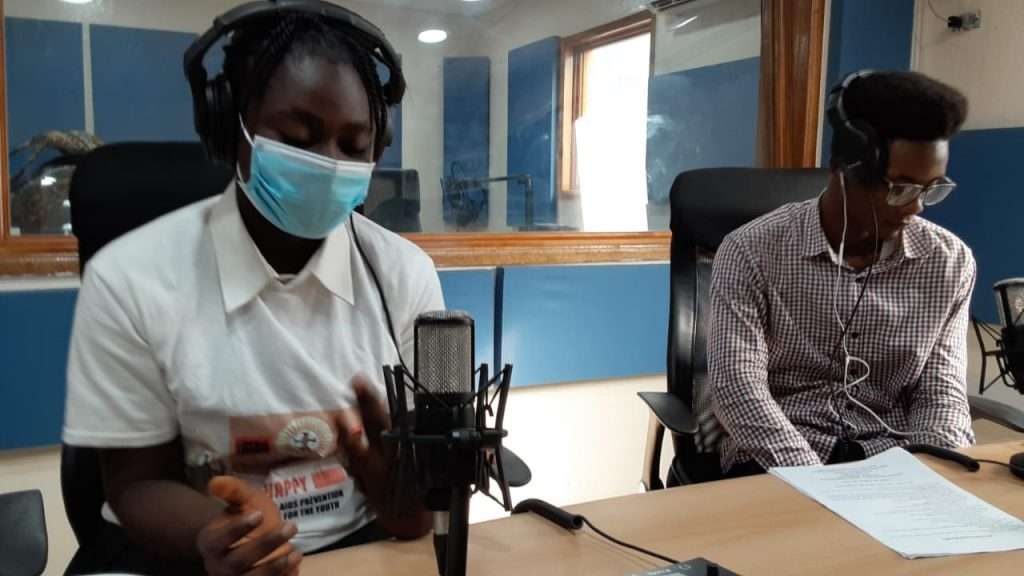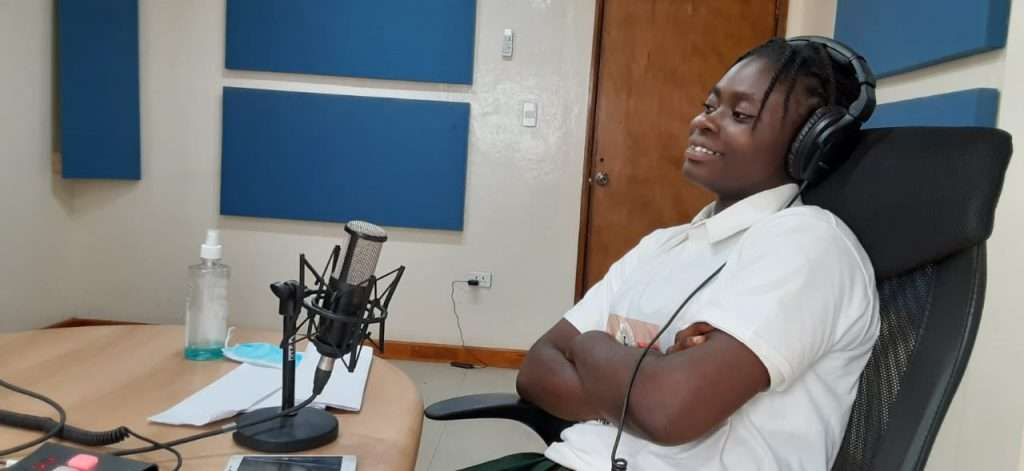 VCT Celebration-Day Event
The VCT Celebration-Day Event began with indoor activities in which health workers from Mother Patern College of Health Sciences, in collaboration with AJAN-Liberia, conducted group pre-VCT counseling sessions with the young people who had come for the Voluntary Counseling and Testing, while preparing and setting up the counseling and testing rooms.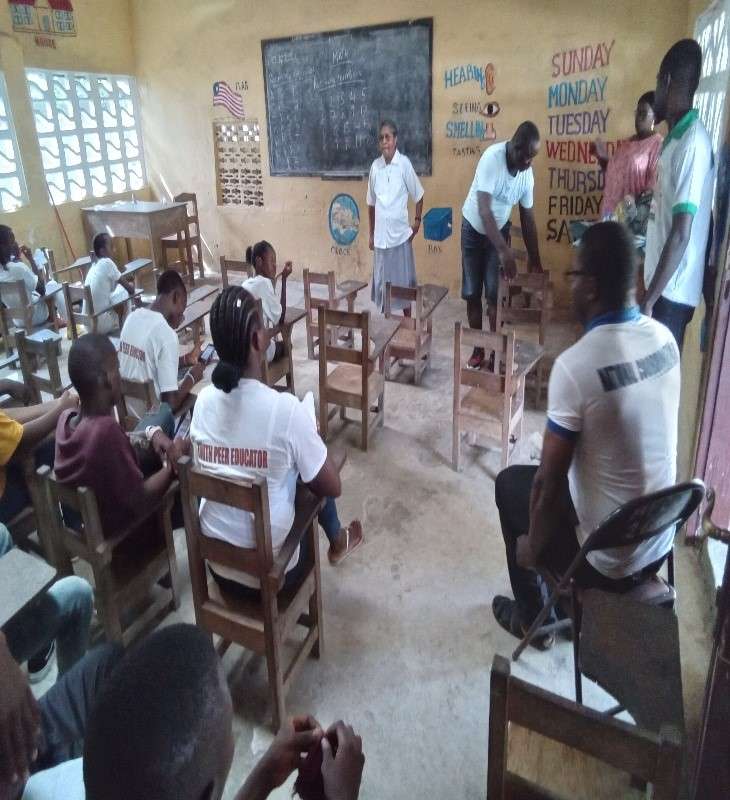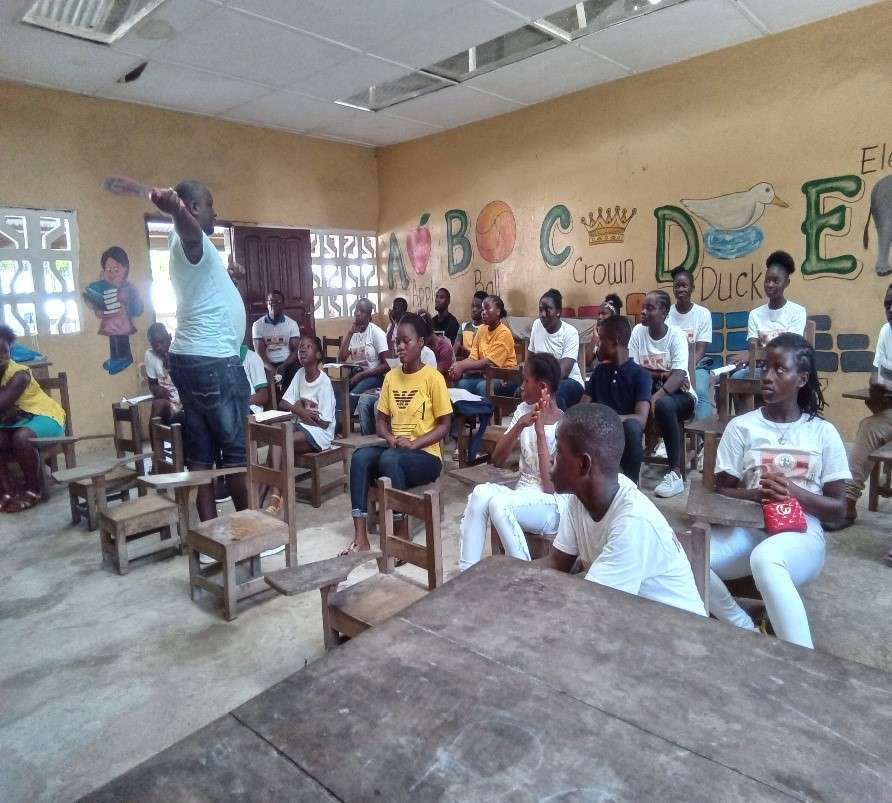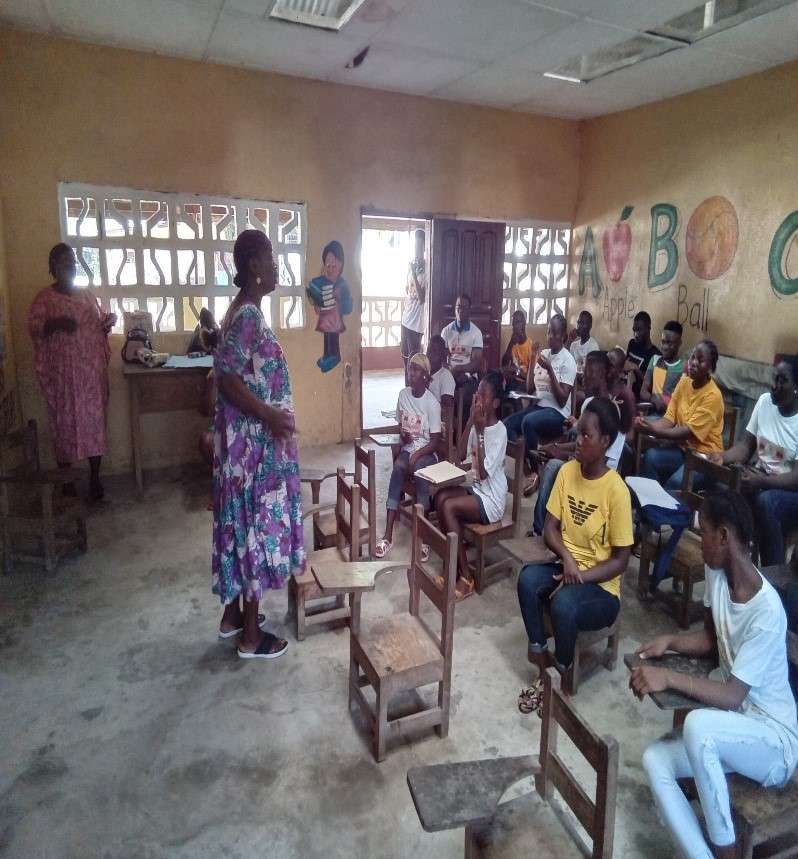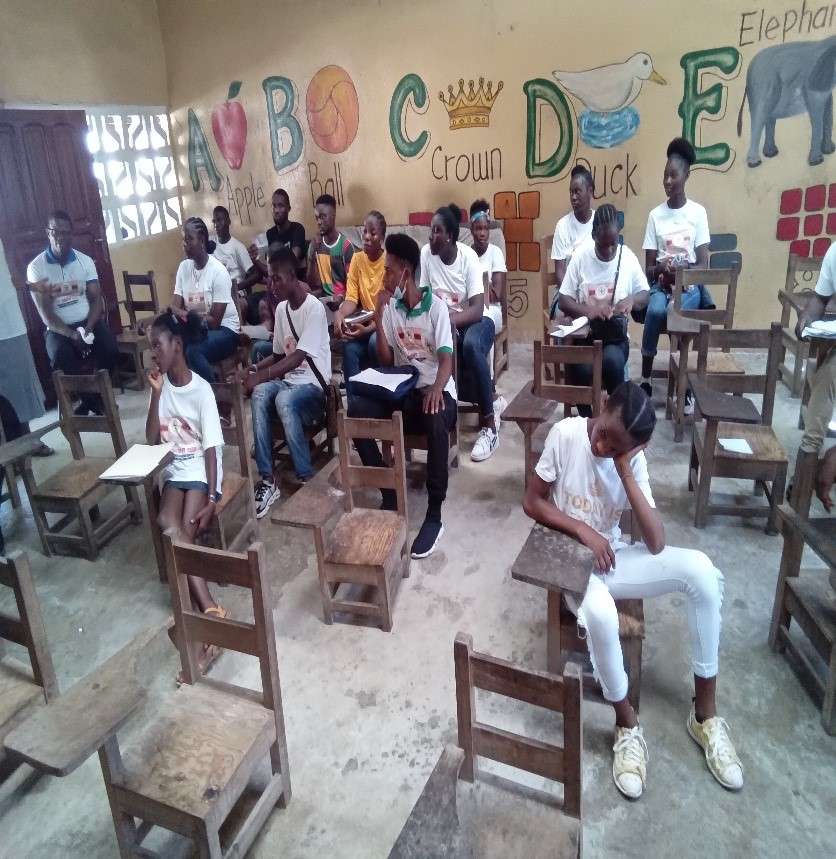 VCT Celebration
Following the indoor activities, the youths, led by the AJAN AHAPPY GENERATION Liberia Youths Peer Educators, went outside to participate in the planned plays and sports. At the same time, the VCT was taking place, with the youths going one at a time. Rev. Fr. Michael Edomobi, SJ, National Coordinator, and some of the youth peer educators conducted publicity throughout the Township of Caldwell using the PA-System on the vehicle branded with the AJAN-Liberia banner and posters with HIV/AIDS messages. The Celebration-Day concluded with 45 participants carrying out and knowing their HIV status, while others only did counseling.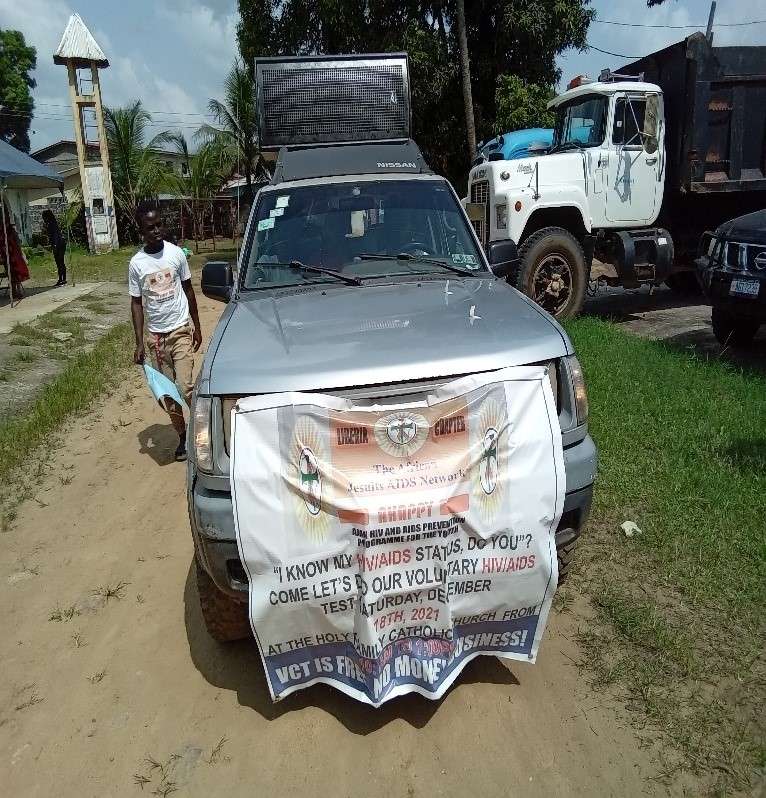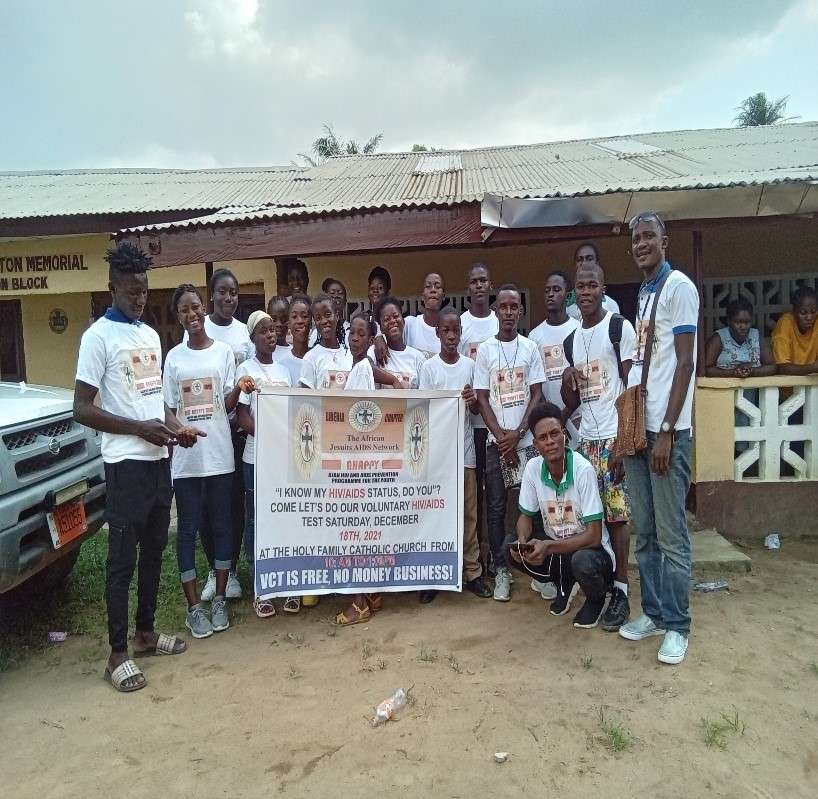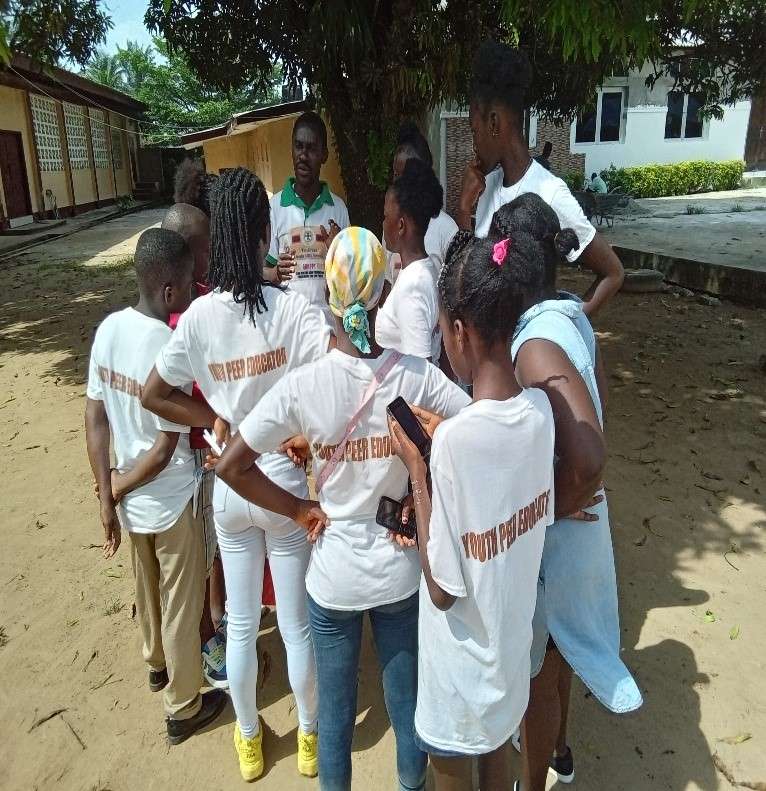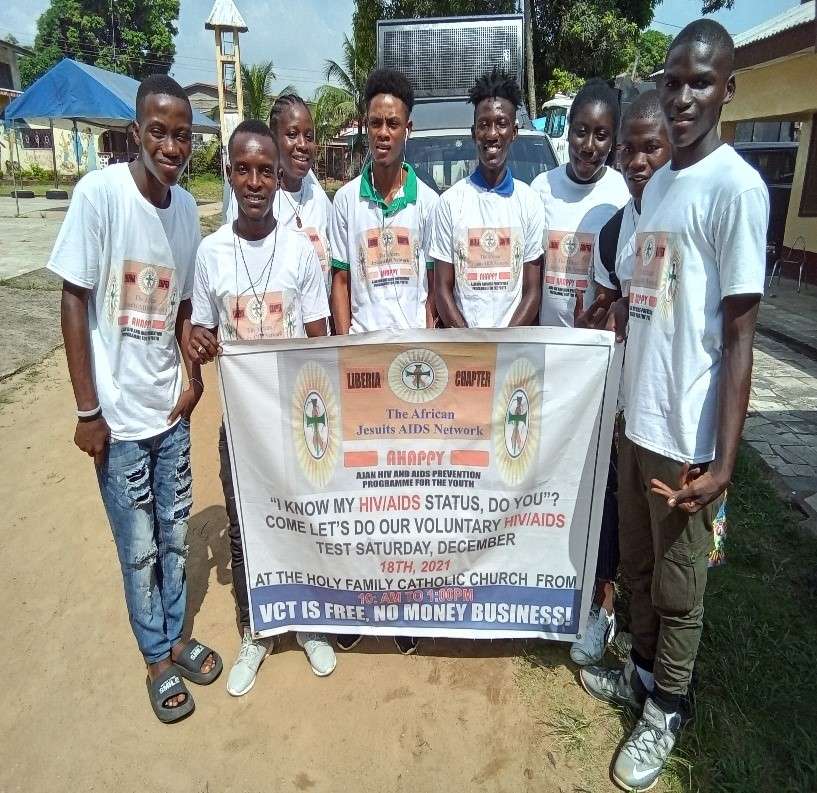 YOUTH KNOW YOUR HIV/AIDS STATUS!
In November 2021, AJAN AHAPPY GENERATION-Liberia held a one-day Youth Peer Educators Capacity Building Training for 30 youths from both the Holy Family Catholic Church and Holy Family School in the following subject matters:
Peer Education
Social Engagement and
HIV/AIDS
These vibrant and enthusiastic young children, who had previously been trained on three occasions, were subsequently empowered with information, education, and communication (IEC) materials to go and educate their peers on HIV/AIDS prevention in their various schools, churches, and communities, which, of course, is still ongoing. `Below are the photos of said activities.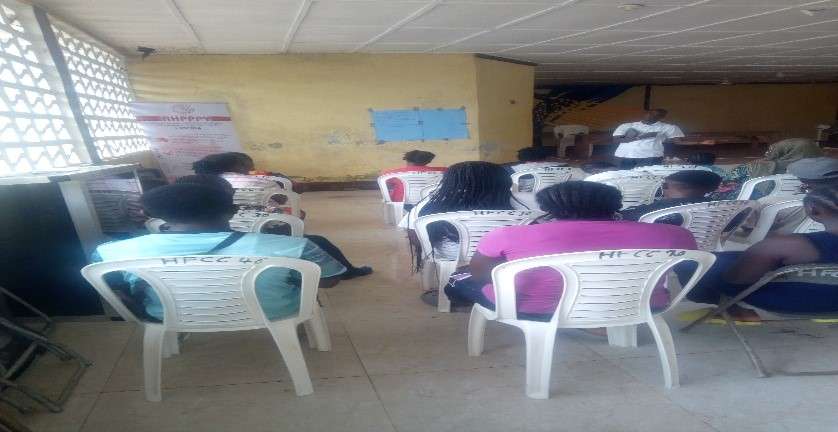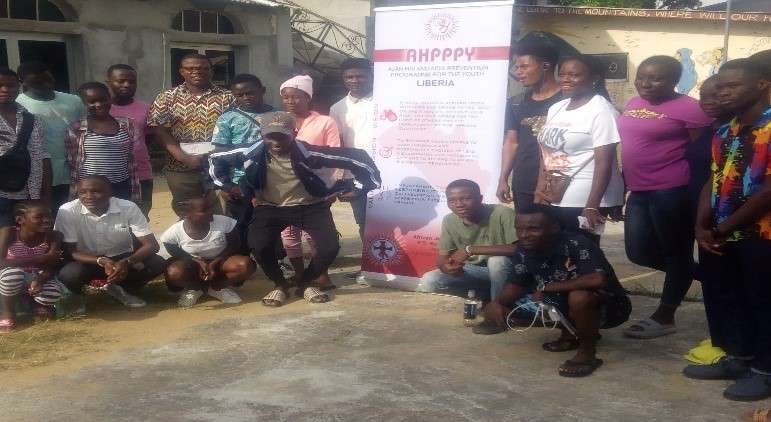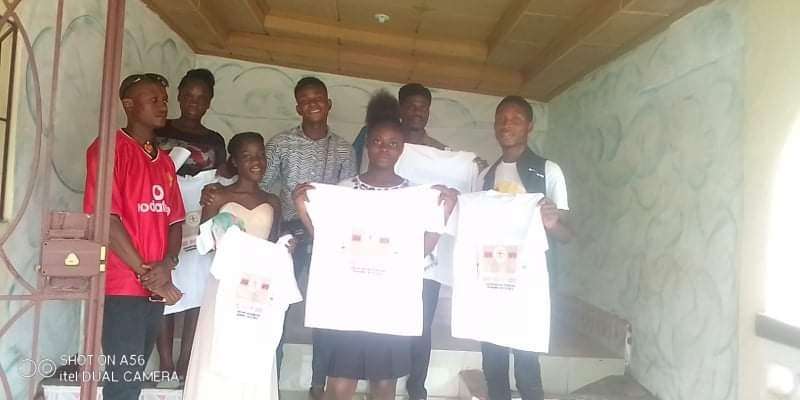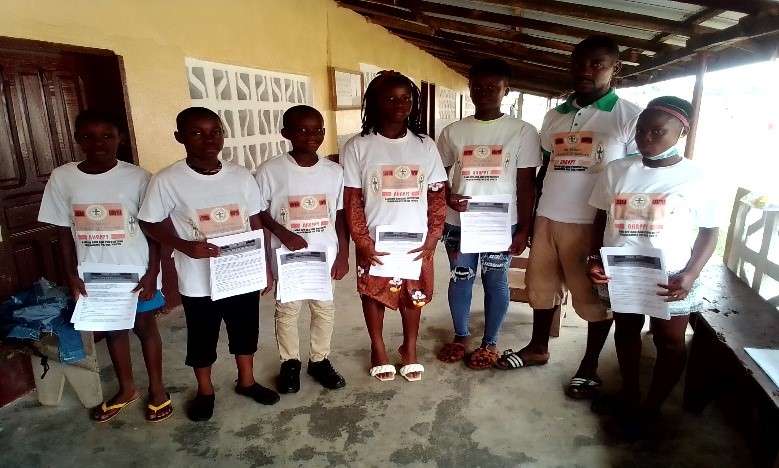 HIV/AIDS SENSITIZATION ACTIVITY BY PEER EDUCATORS ON THE HOLY FAMILY SCHOOL CAMPUS
On Friday, December 10th, 2021, the Holy Family Catholic School's youth peer educators held an In-School Sensitization and Awareness Event on HIV/AIDS Prevention on the Holy Family School Campus among their fellow students. The youth peer educators briefly introduced the AJAN AHAPPY GENERATION program, followed by HIV/AIDS prevention messages using banners and posters with HIV messages on them while educating their peers and discussing the mode of prevention and transmission; and at the same time encouraging and motivating them to come and do their VCT at the VCT-Day Event on Saturday, December 18th, 2021, at the Holy Family Catholic Church.
Below are the photos of said activities.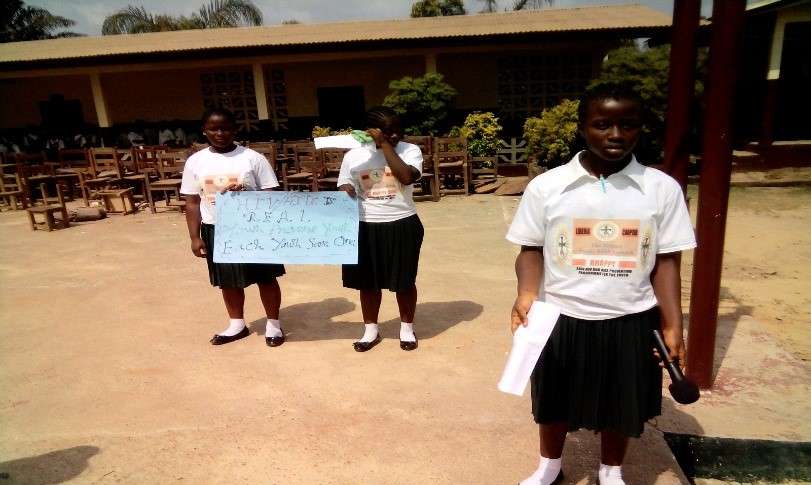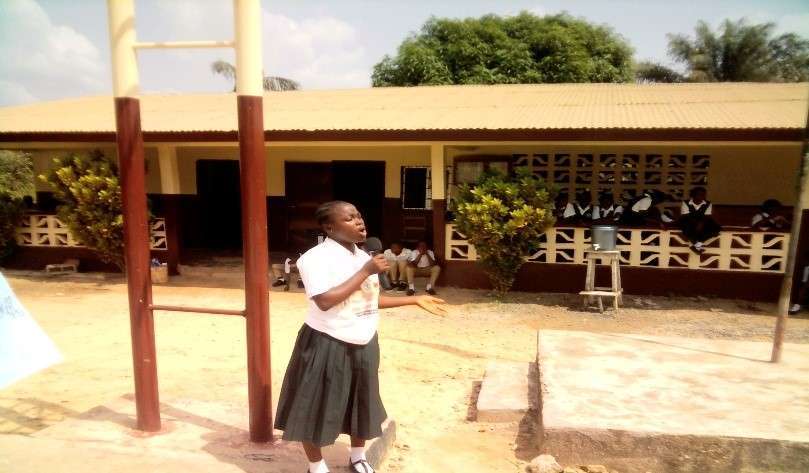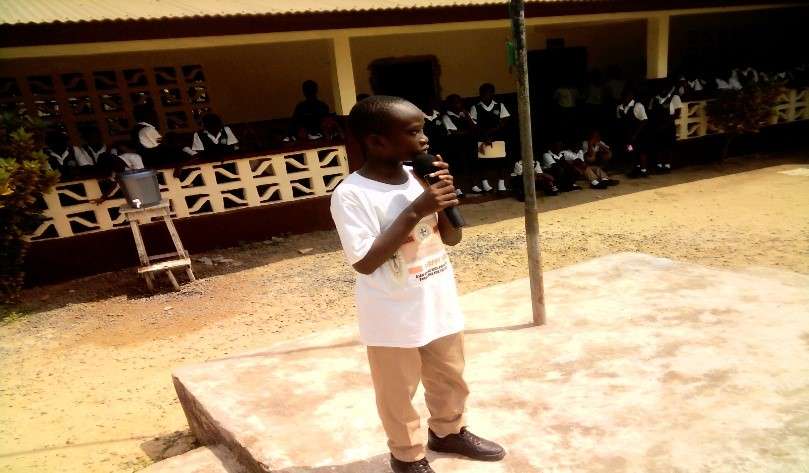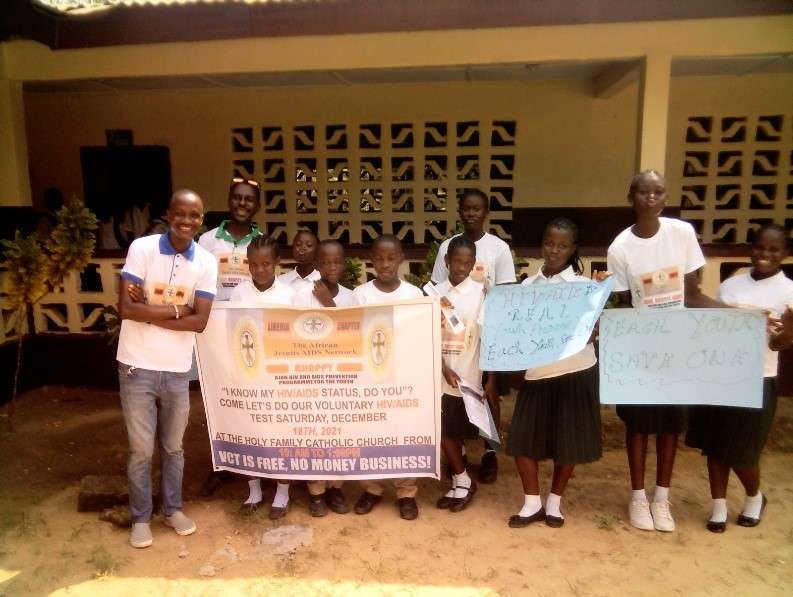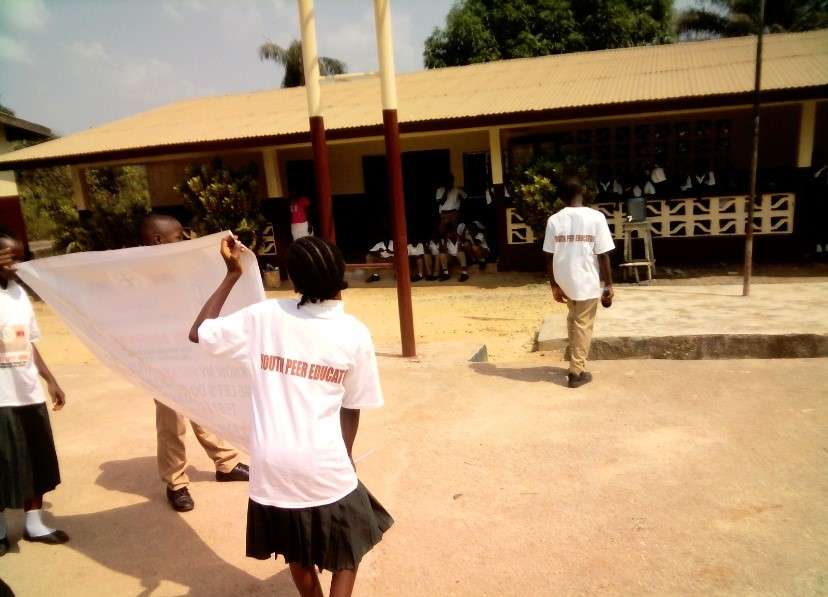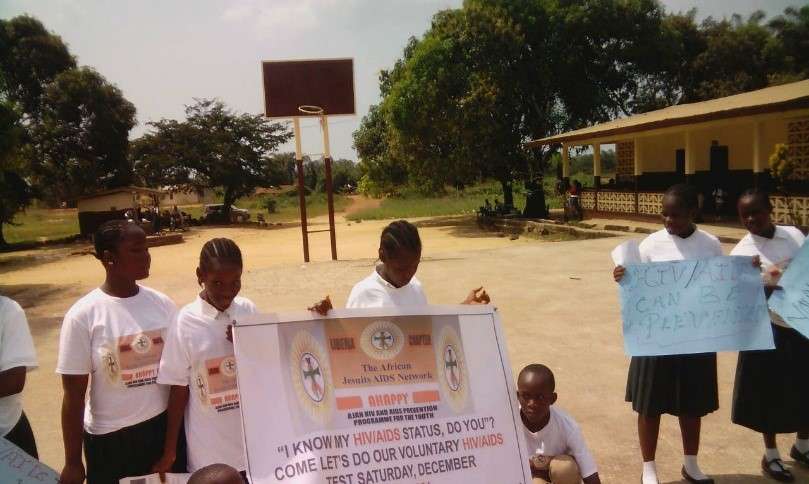 Some beneficiaries (youth) spoke to National Coordinator of AJAN activities in Liberia Solomon Rogers during the VCT celebration day and shared their views as follows:-
Archie Sibiya, 17 I have learnt that HIV is real, destroys immune system but can be avoided. I can avoid it by avoiding drugs, staying away from sex until marriage. I can to also do my HIV test, it is my first time but am not afraid. I will be able to teach others about what I have learnt. It is important for my friends to learn about HIV AIDS, avoid drugs and come and be part of AJAN.
Marianne Doma, 24 I was invited by a friend. I know that AJAN runs a HIV prevention programme. I learnt about it four weeks ago from my friends. HIV is real and it can destroy the immune system. I can avoid it by staying away from sex, avoiding drinking alcohol and drugs. I can to take my HIV test for the first time. I do not fear because am hear to learn about HIV and get reliable information about it. I am very happy today and I will change my habits so as to avoid HIV. I encourage my friends to be part of AJAN next year.