African Jesuit AIDS Network (AJAN) launched the African HIV and AIDS Prevention Programme for the Youth (AHAPPY) in Sierra Leone for the year 2023! The Roll-out of the program that encompasses AHAPPY Training of trainers (ToT) was attended by 53 youths that took place from the 17th to 22nd April 2023, at St. John Paul ll Catholic church Grafton, Freetown, Sierra Leone.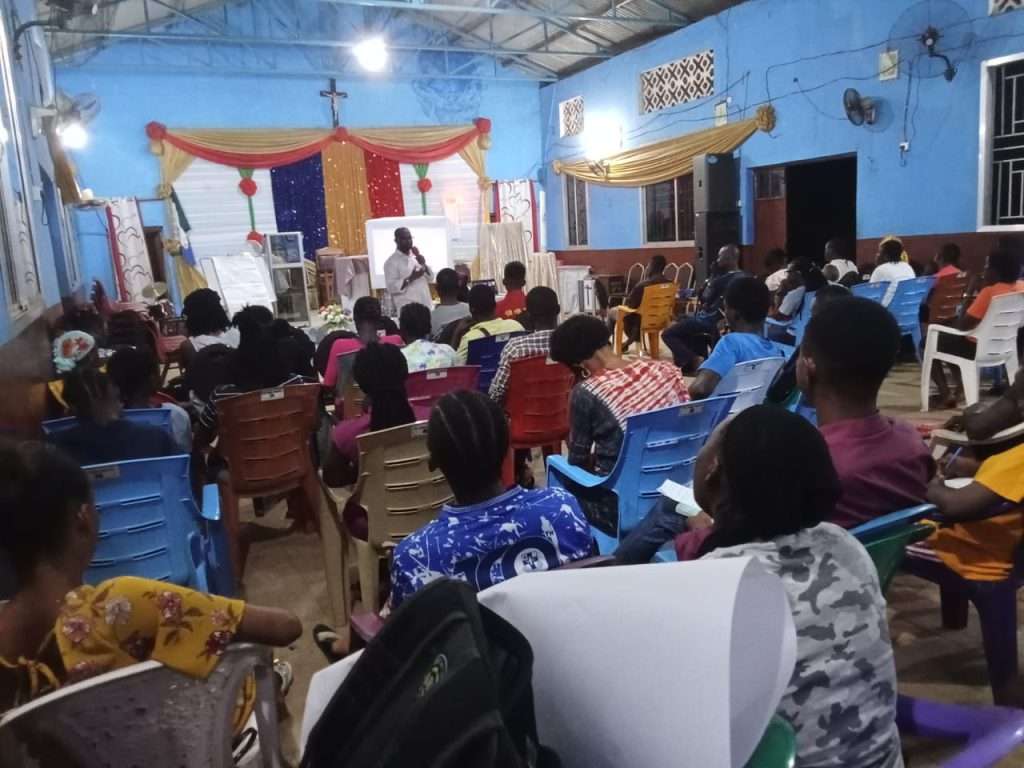 Fr. Ismael Matambura S.J., AJAN Director during a training session with the Participants.
Opening the training session was Rev. Fr. Cornelius Apili S.J., the youth chaplain who welcomed, the facilitators; Fr. Ismael Matambura S.J., AJAN Director and Ms. Pascalia Sergon, AJAN Capacity Building Officer. In his remarks about the AHAPPY training, he said, "the AHAPPY workshop for trainers met the needs, expectations, and yearnings of our youth. It brought the youth out of their comfort zones which led them into sacred space of venerability. This was the high point of the workshop."
The 6-day training was an avenue in which AJAN continued with its mission, of building youth' capacity as agents of change and responsible human being. The participants were awakened to the present realities of what is ailing their communities and the problems that the present African youth generation are facing and how they themselves as leaders will be able to become role models and solution providers. The enormous experience and the knowledge gained from the AHAPPY training that takes into consideration the catholic social teachings is depicted by what some of the participants shared with us;
Sahr E.J Sam, said,
" I, first want to take this moment to thank the Jesuits Fathers, for organizing the AJAN workshop in our country Sierra Leone. The workshop organized was a blessing, as it has brought change and added more meaning to my life through the following:
The training made me realise myself more, on how I could build my Self Esteem through knowing my personality more, and, how to work on it in a positive way.
The training raised more awareness about STDs Diseases like: HIV, Syphilis, Gonorrhea etc. I was able to know the preventive measures one should take to help combat the spread.
Lastly, I gained knowledge on who a leader is, especially the qualities/skills a leader must posses.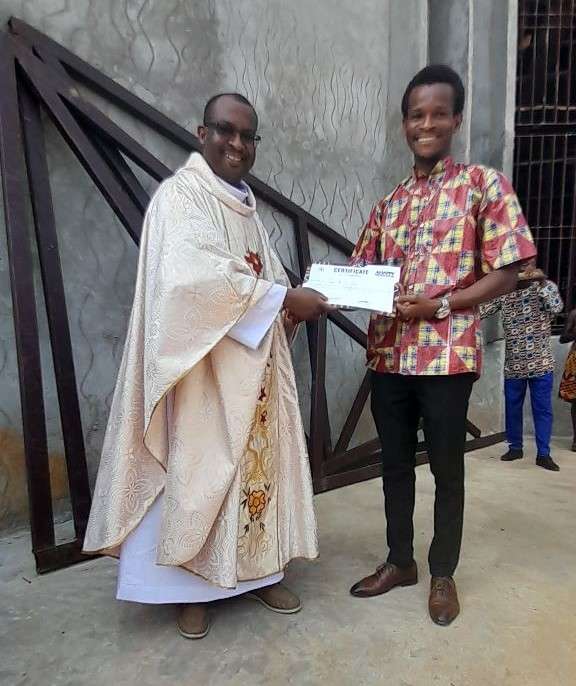 In conclusion, this workshop means a lot to me, it has added more meaning to myself, and definitely I will reach out to the people around me, so that, we all can work for the betterment of ourselves and the world.
A big thank you to all those who made this reachable to our community Pope St John Paul ll Catholic church Grafton, Freetown. West Africa. Especially, our facilitators Fr. Matambura and team for their time, effort, and courage. Thank you. ( Tenki)."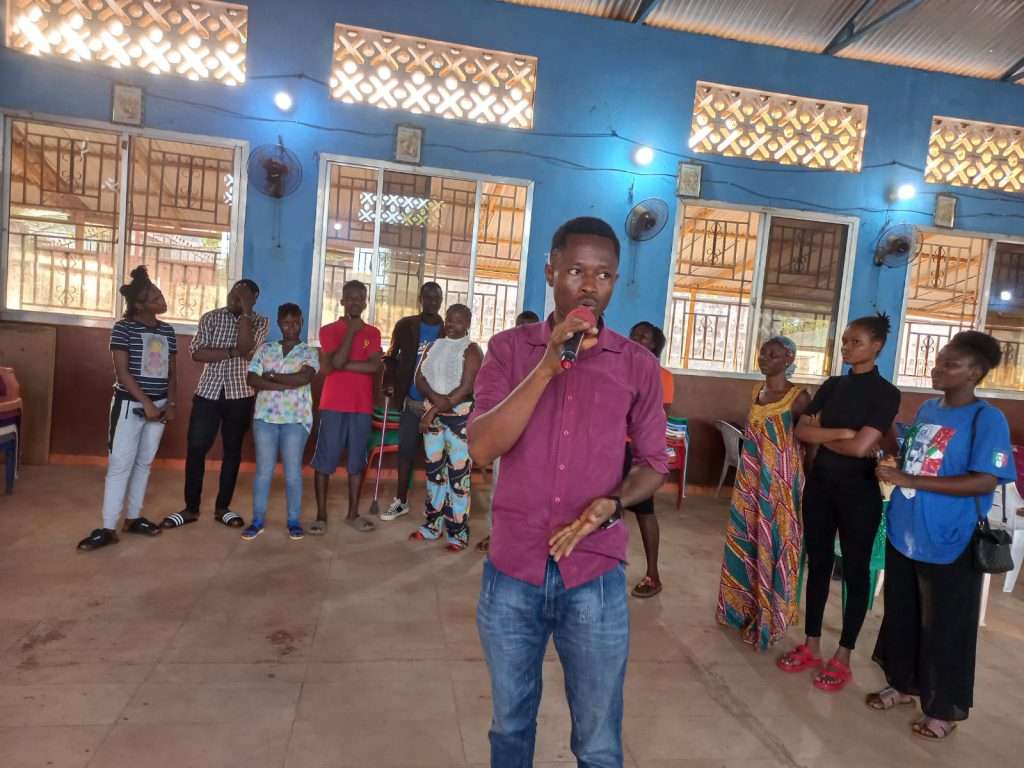 Participants take part in group presentations during the AHAPPY ToT.
Augustine Fayia Ganawa, a Parishioner (youth) at St John Paul II Quasi Parish Grafton, Sierra Leone says,
"When Rev. Fr. Apili first told me about AJAN and his desire to get the youths involved, I was like why would people come all the way from Kenya to talk to us about HIV/AIDS? But at the end of these six days of training, I cannot be more thankful and proud that this opportunity was given to me. If I say I will mention all the things I learnt it will just be reinventing the entire presentations and activities.
But I will throw light on a few presentations that have already positioned me to live a fruitful youthful life and I know they will help me all through my life's journey.
Self awareness. Self knowledge is the beginning and bed rock of living a purposefully life and it begins by knowing that one is a beloved creature of God whom God saw that 'it was very good". Knowing who you are and why you exist (to be happy etc) will help one live according to God's plan.
Another thing I learnt and strongly agree with is that the mindset is the major root cause of almost all of the challenges we face as young people. But many a time we channel our energy and resources to fight what we see, which only salvage the situation temporarily. I learnt that when it comes to creating lasting solutions to the problems we face as young people one underlying cause we should pay attention to is the mindset. Be it drug and substance abuse, prostitution, or HIV/AIDS, without a radical change of our mindset we will only create tentative remedies.
Finally, saying NO or learning to say NO. As easy as it seems, it is very difficult to say no to the people and things you love and care about. But it all boils down to having a mind of your own and practicing self control. The nine ways to say no are practical steps that enables one to hold on to his or her values but without self control and having a plan for your life saying NO will remain a difficult task for young people."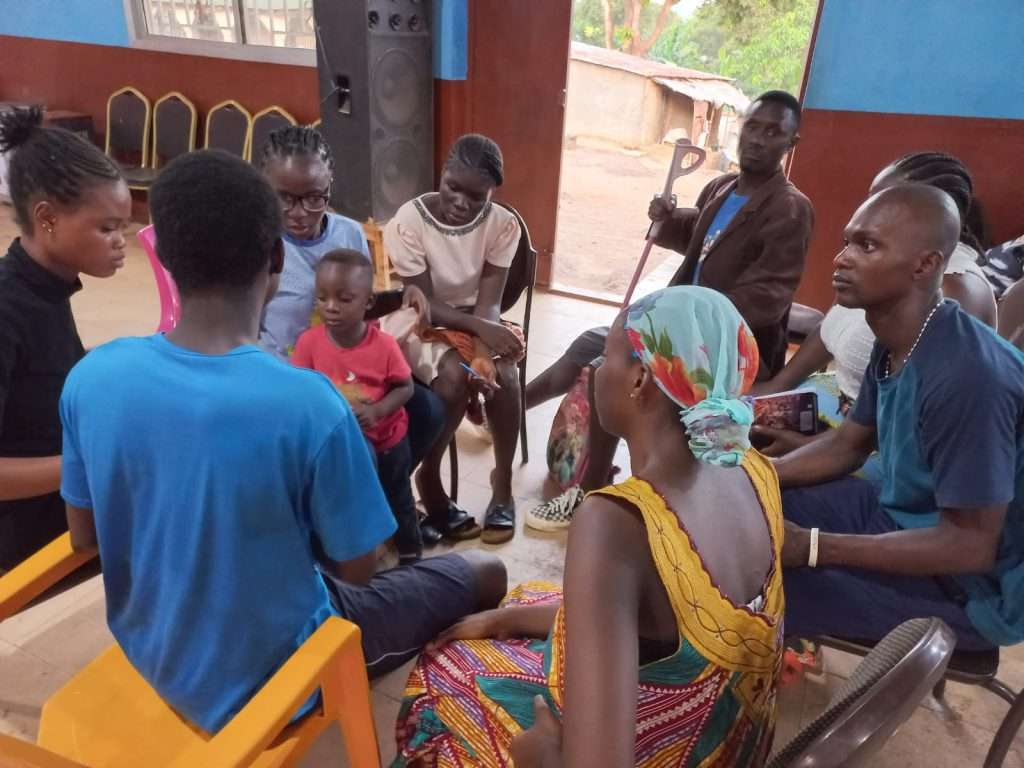 Participants take part in group discussions during the AHAPPY ToT.
AJAN has already run several successful AHAPPY training of trainers in all the 16 social centres till to date. We are happy to introduce St. John Paul II Quasi Parish, Freetown, Sierra Leone as our 17th social centre. AJAN centre as the hub will continue to collaborate with the 17 centres as its spoke in undertaking the AHAPPY program that is geared towards the integral development of the young people.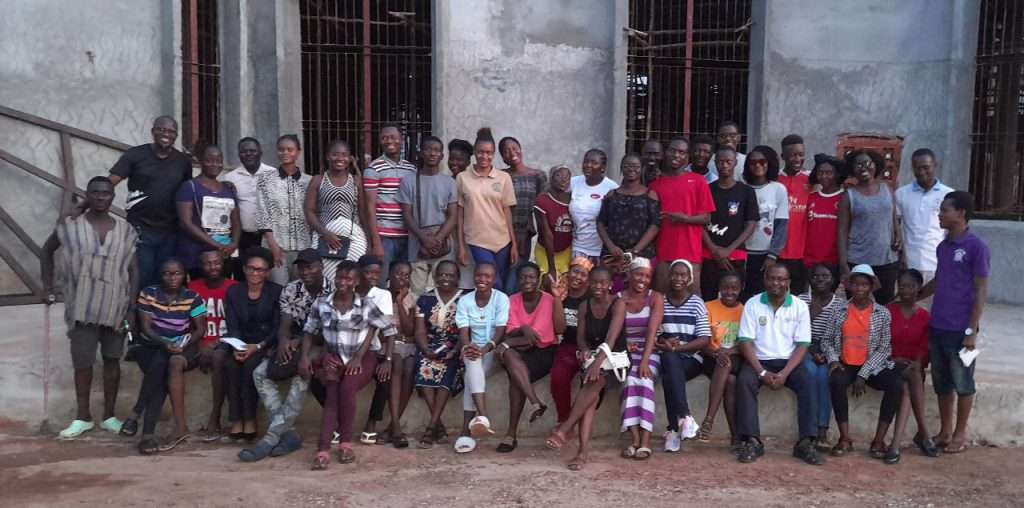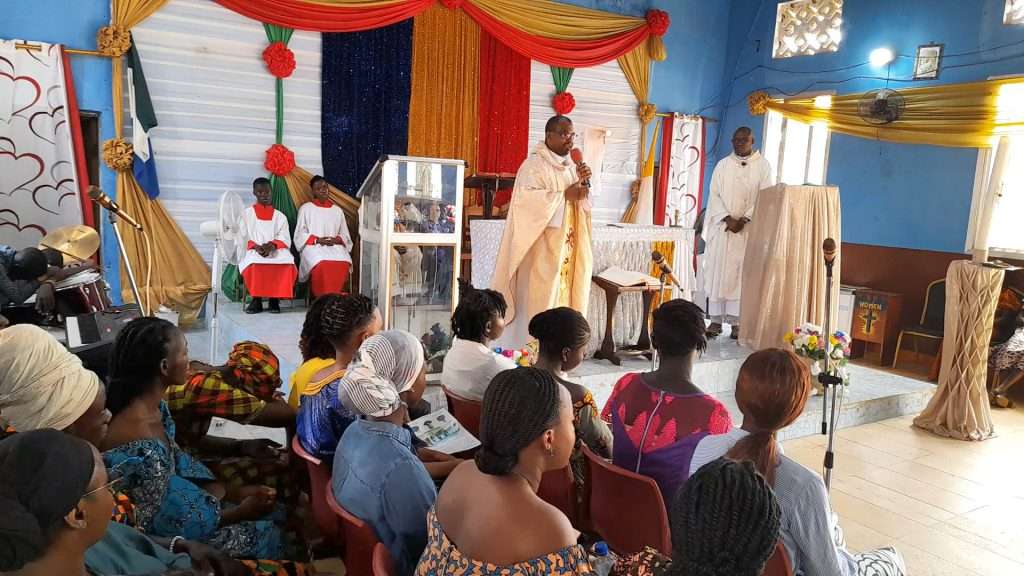 On the last day of the training during a missioning mass presided over by Fr. Ismael Matambura S.J. AJAN Director, the trainees were commissioned to continue working for their own transformation and the transformation of others, parish and society.
Building on the Gospel, African values and on the long respected pedagogical tradition of the Jesuits, AHAPPY program will look at equipping the young generation in Sierra Leone with the knowledge, skills and values to develop their potential, living a positive life and being happy people capable of withstanding HIV and caring for the planet.
By,
Mr. Dennis Owuoche
AJAN Communications Officer