"PUSH FOR EQUALITY" is the theme conveyed during the celebration of World HIV/AIDS Day in Madagascar. This celebration was marked for 3 successive days in front of the Analakely town hall – Antananarivo downtown – from November 29 to December 01, D-Day of the celebration in question.
Several activities were organized by the Ministry of Public Health, UNAIDS and the Executive Secretariat / National Committee for the Fight against HIV/AIDS (SE/CNLS) in Madagascar. The Arrupe Center was always at the heart of these activities and at the same time represented the Roman Catholic Apostolic Church (ECAR) as well as the Episcopal Commission for the Pastoral Care of Health: a long-standing networking and collaboration that has always marked solidarity and union for the common mission: to carry the way of the Church to prevent and eradicate HIV/AIDS, and also to support and care for the sick and vulnerable.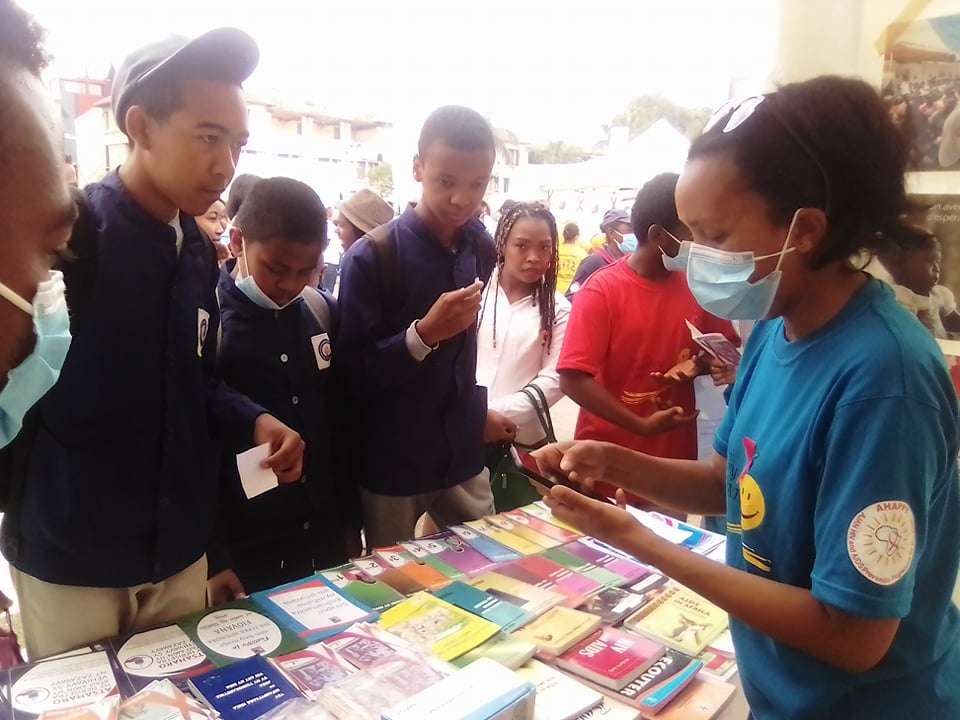 Thus, an exhibition took place during these 3 days, an opportunity to make known our mission in the field of the fight against HIV/AIDS. This is, first of all, the Education conveyed by our EVA programs (Education for Life and Love) and particularly the AHAPPY, with a view to the prevention and protection of young people against any threatening challenge. their health and development. About 200 young people visited our premises and were able to discuss this area of ​​education that the Church promotes. Then, it was also an opportunity to meet and support people affected or infected by HIV. We were able to support around 30 PLHIV according to the needs they expressed to us. In addition, among the stands erected during this event, we could see different organizations such as Mad'Aids: support group for people living with HIV/AIDS, AINGA AIDS: an organization that supports injection drug users in the fight against HIV/AIDS, the association of Samaritan women: an association that supports sex workers, LGBT solidarity as its name suggests, SECNLS and OMASAVE (Madagascar Save): an ecumenical council in the fight against HIV/AIDS, etc. In addition, HIV screening and counseling took place, in parallel with the COVID 19 vaccine. In short, among many others, we distinguished our presence through our education, listening and support tools.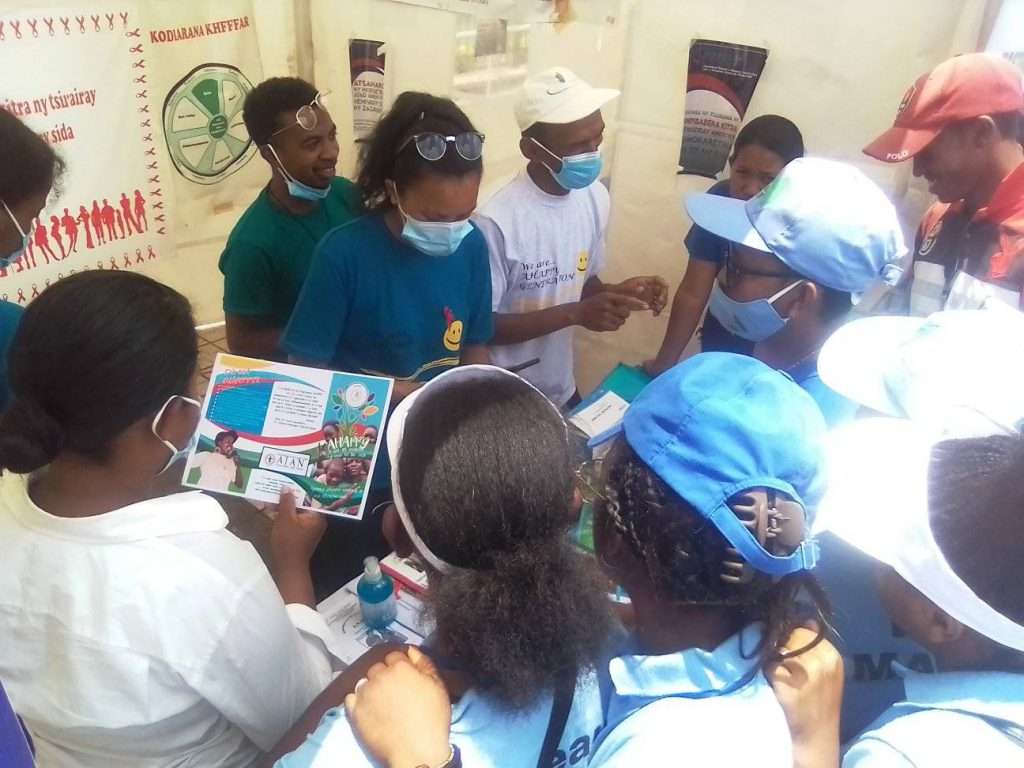 On December 01, an ecumenical service took place in an Anglican church a few kilometers from the city center, followed by a caravan towards the place of the exhibition. It was a moment of thanksgiving for this commemoration, but also of mourning in memory of those who have left us, and above all of hope for the future. Indeed, the diversity of the participants in this event was an asset in this fight against HIV/AIDS. Each entity, each organization, and each person has its own mission, which is complementary, united and supportive. Everyone has their own way of raising awareness for "equality": fighting against all forms of stigma and discrimination; promote
In short, after these two successive years of confinement due to the coronavirus, this World AIDS Day event was an opportunity to resume awareness of this fight and to raise everyone's awareness of their commitment and responsibility to achieve the goal of eradication. of HIV/AIDS around 2030.
by, Masy Alinoro Razafindradama,
Communications, CA MDG