On Wednesday 8 February 2023, Jesuit Urumuri Centre assistant director Mr. Pierre Nyandwi, SJ, visited Groupe Scolaire Nduba Catholique to assess the AHAPPY generation program implementation following the launch of the program activities in November 2022 for the academic year 2022-23. Present on this day were program mentors Mr. Valnes Habimana and Mrs. Clementine Mazimpaka as well as AHAPPY club members of the school.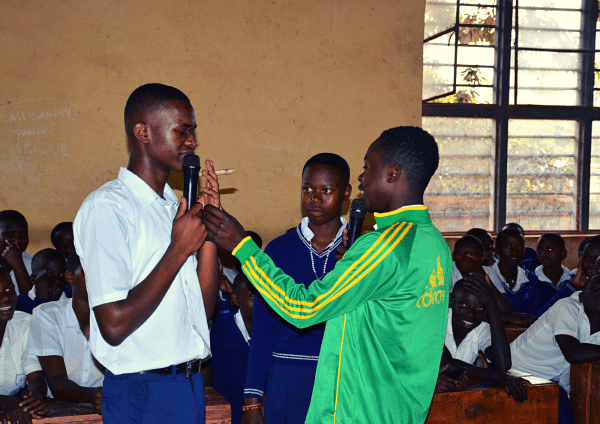 Memorable moments during this visit was the students eagerly displaying the lessons they have learnt with the assistance of the program manual through songs and a skit. The young men and women acted out dangers of peer pressure, early teenage pregnancies and drug abuse.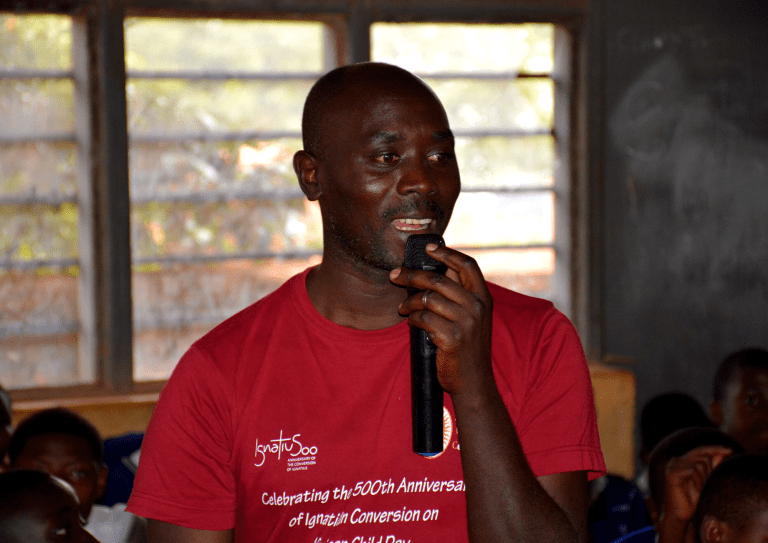 Following the student exhibitions, Mr. Valens gave a small talk on the strides that the club has made while implementing the program at the school. He reported that the club which initially had 32 now has 108 members; "The club is the most popular at this school. The program has been good for our students. As you can see we live in the rural areas and are poor. And so when some smarter and richer kids or even adults want to influence our students, they can't easily do so. This is why we needed this extra ammunition, we are truly grateful for this project."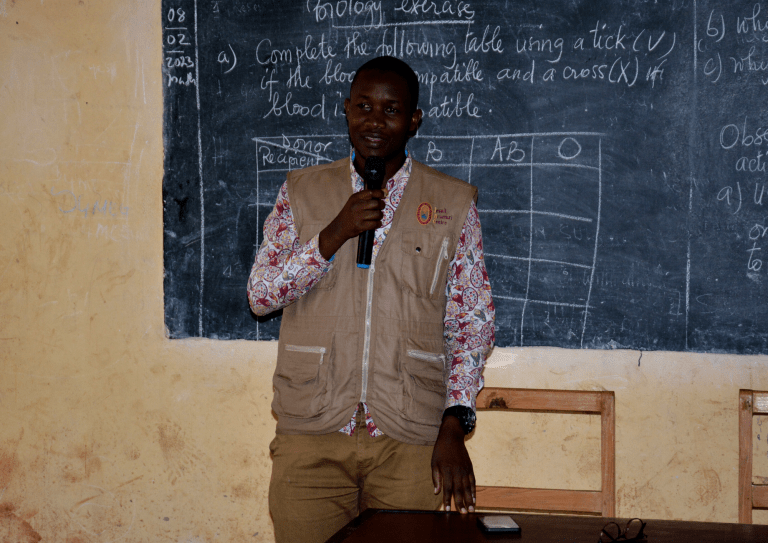 Mr. Pierre was gratified to listen to these reports and encouraged beneficiaries to guard jealously their futures . He spoke to them about as in the bible, the promise land that was assured the Israelites through Moses. He compared this story to their realities; "Students, our God has planned good futures for you, a promise land as with the case of the Israelites, a land of milk and honey. However to reach that land, there is a path that you will be required to use. Please keep your eyes on this land, use the right path and do not risk losing the land over temporary pleasures that will destroy all that you are now working for"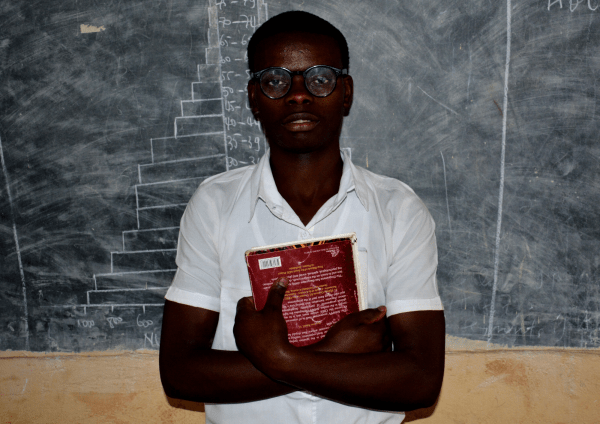 Beneficiaries of this program are grateful to have come across it and to be its club members;
"Before joining the club, I thought I was invincible. I thought I could do whatever I wanted without asking for anyone's permission. The club taught me how-to live-in harmony and without conflict with others. The club also through its manual reassure that I am the future and I can reach all the goals I have in life" ~ Deo Byiringiro, president of AHAPPY club, Head boy at GS Nduba.
The AHAPPY generation program was initiated by African Jesuit AIDS Network – AJAN, to accompany the youth in protecting themselves from temptations and dangers that threaten their bright futures and to help them make informed decisions for themselves. The AHAPPY generation program in Rwanda is running in JUC's 12 partner schools in the archdiocese of Kigali.
Story By,
Henriette Mushimiyimana
JUC Communication Officer