By placing young people at the center of the fight against HIV infections in Madagascar and Africa, the Center Arrupe Madagascar (CA MDG) in collaboration with the African Jesuit AIDS Network (AJAN) is driven by compassion and strives to instil this approach in young leaders and mentors responsible for providing training to other young people on HIV/AIDS prevention, care of people infected and affected by HIV/AIDS, widows, orphans, children vulnerable and grandparents. "The harvest is plentiful, but the laborers are few. So pray to the Lord who is in charge of the harvest; ask him to send more laborers into his fields (Luke 10:2).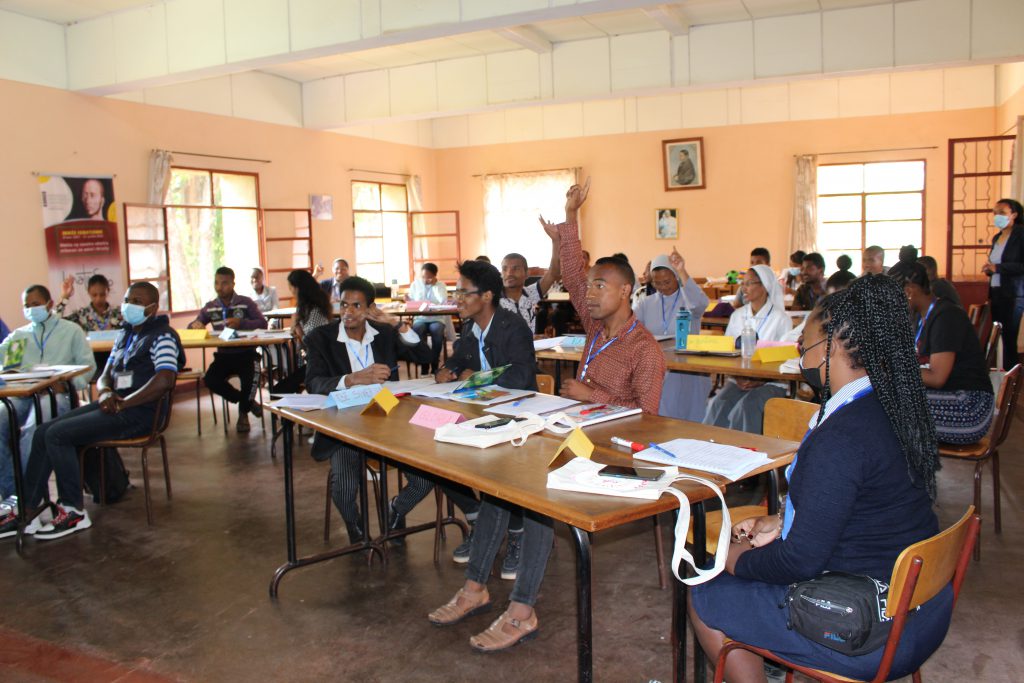 26 young people from schools and universities, denominational and religious organizations, as well as some educators benefited from a training of trainers in AHAPPY from November 23 to 26 at the Center Spirituel St Ignace Analamahitsy Ivandry Madagascar.
The objective of the training is to train young peer educators who will be leaders and coaches on AHAPPY at the same time. In particular, the specific objectives are to sensitize young people to fight against HIV/AIDS and adopt risk-free behaviors, to have young leaders in the fight against HIV/AIDS, to support young people in their awareness-raising, advocacy, research, conferences on the various themes of AHAPPY, etc. In order to achieve these objectives, the particularity of this training was therefore to introduce the participants to the andragogical approach and animation techniques. This goes naturally with personal development and leadership, shared in a participatory and active way, hence the contribution of each in their individual presentation followed by a self-assessment and feedback from participants and facilitators.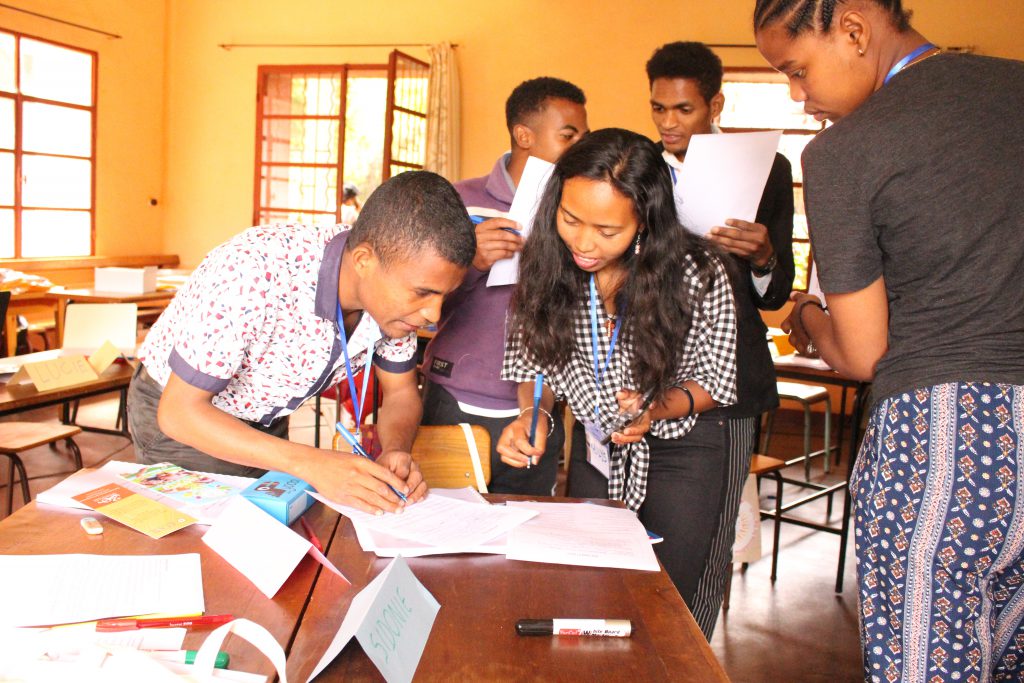 HIV/AIDS was also another topic highlighted during this training. Indeed, few young people have a complete knowledge of HIV/AIDS in Madagascar: only 22.35% of girls and 26% of boys, all between the ages of 15 and 24. In addition, Madagascar has a very young population, represented by 64% of them, among whom a third is under 15 years old. This particular session was therefore a discovery for our young participants, given that awareness and information related to HIV/AIDS had been almost non-existent in the last fifteen years. This could explain the increase in the figures in this area: there were 9,227 new cases in 2021 compared to 4,400 in 2018 (national committee for the fight against HIV/AIDS). A lot of effort will then be necessary to answer this issue.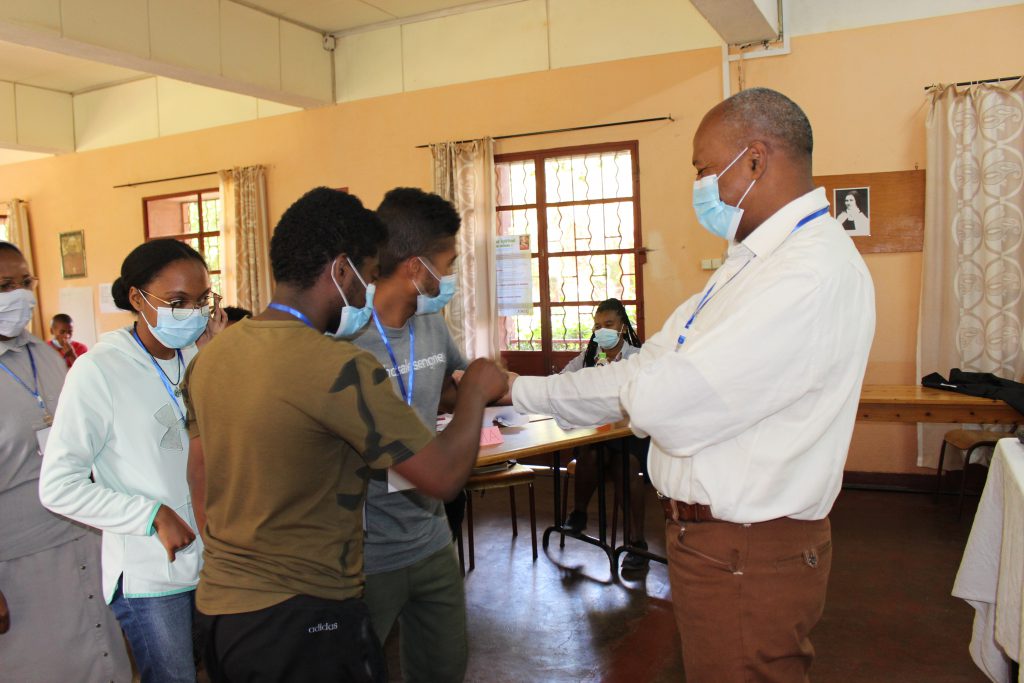 We therefore had participants ready to engage in this fight and also willing to help vulnerable people and people in difficulty. They will form clubs in their respective institution and practice what they have learned during this training, they said:
This training helped me develop my public speaking skills. Something I've never done before. In addition to that, I now know myself better such as my feelings and the principles of discernment. This training allowed me to have the necessary knowledge on STIs and HIV/AIDS.
Thanks to the AHAPPY program, I gained more knowledge and self-confidence
It was an opportunity to acquire new knowledge, and personally, the feedback from the participants and the facilitators will help me improve.
More responsibilities to take and share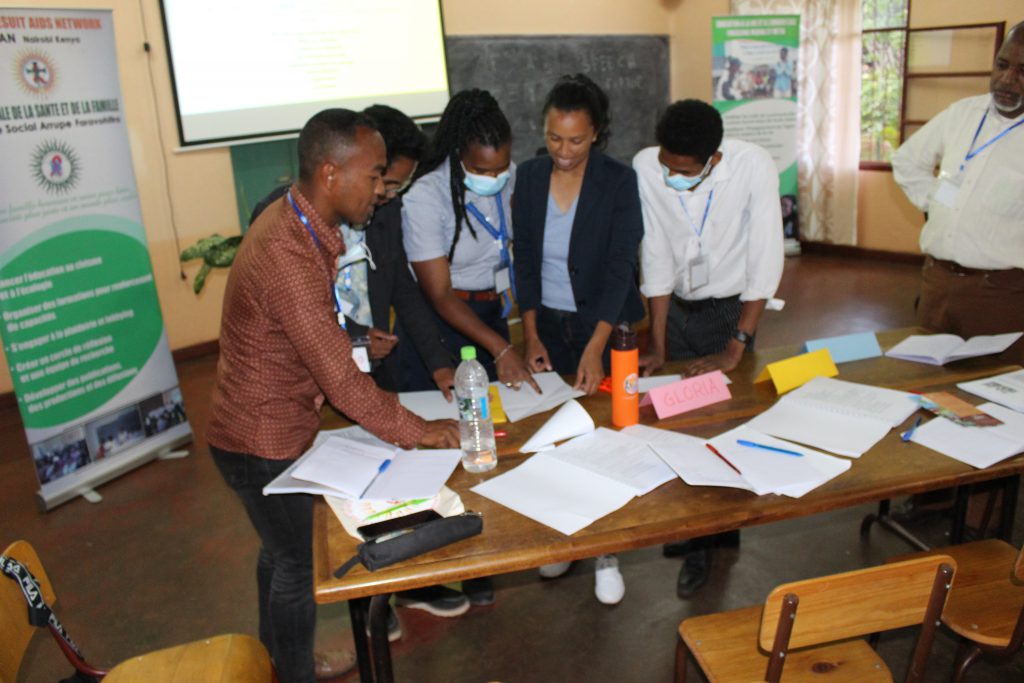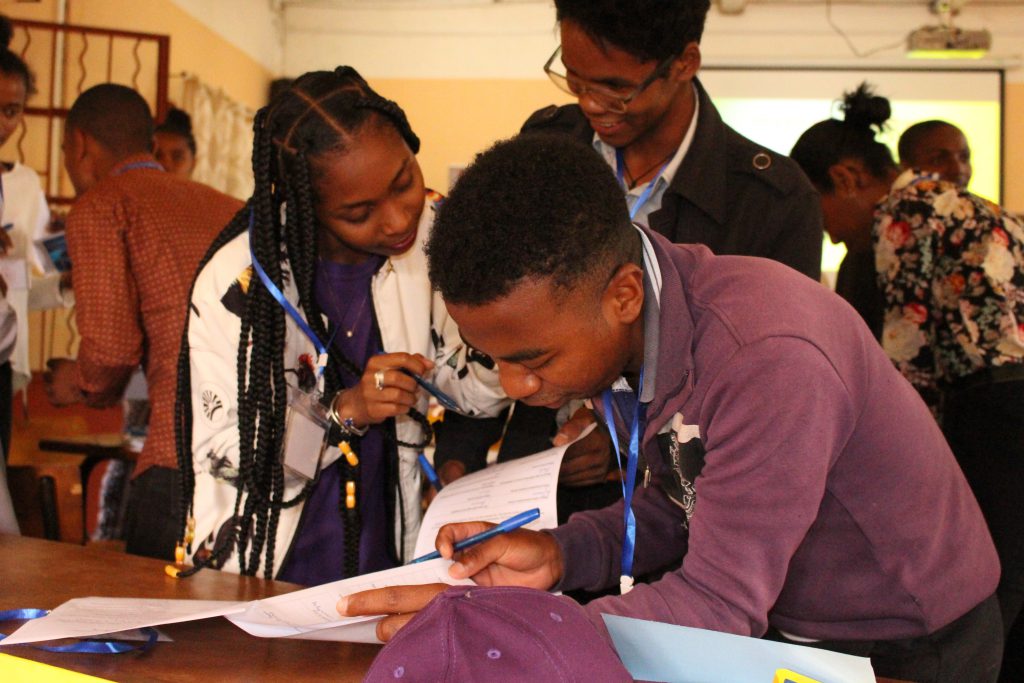 This training of trainers was therefore an introduction to the future activities that the participants will undertake within their organisation. However, they will not work alone but will have the support of the facilitators and organizers, as well as their respective manager within their establishment. On the other hand, it was a new network which was created and which will work together and in solidarity for a common cause: "A Happy, fulfilled, educated generation, far from HIV/AIDS".
By, Masy Alinoro Razafindradama,
Communications, CA MDG