To mark the International Day for the Elimination of Sexual Violence in Conflict on June 19, 2023. The Peer Educators met at the Centre Catholique Universitaire (CCU) in Bangui for a working session with the Dénis MUKWEGE Foundation. This year's theme of the event was: "Bridging the digital divide between women and men to prevent threats and respond to conflict-related sexual violence".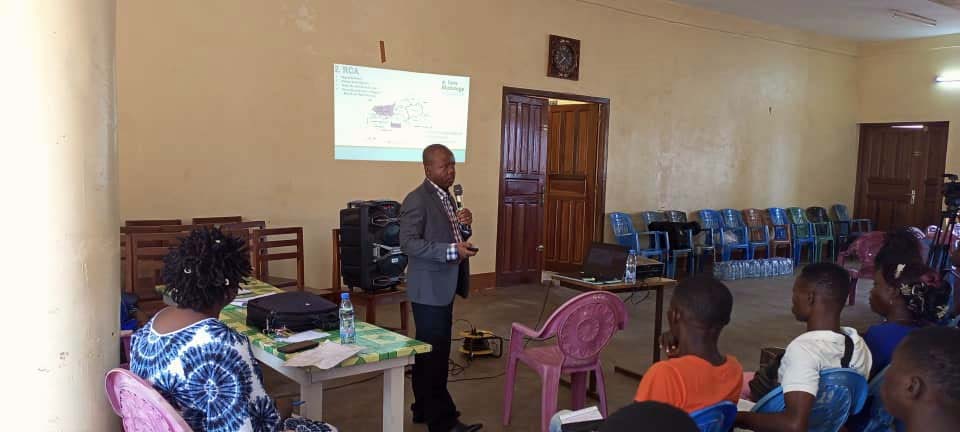 Many young people in Africa are directly or indirectly infected and affected by the HIV/AIDS pandemic, the problem persists in sub-Saharan Africa in countries torn by conflict. We are still blindfolded so we are not taking the right steps to fix it. There is an urgent need to raise awareness of the pandemic and in particular to enlighten young people, but also children and adults, on the importance of changing risky behaviors. Education is one of the many ways Jesuits in Africa are involved in the fight against HIV and AIDS in Africa.
With the support of the African Jesuit AIDS Network (AJAN), Le Centre d'Information d'Education et d'Ecoute (CIEE) in Bangui wanted to show its solidarity with the victims and those who support them. Committed to creating hope, to making known what the victims are going through, the Peer Educators were encouraged to break the silence and put an end to wartime rape. This commemorative activity raised awareness of the need to end sexual violence, to show solidarity with the victims and to pay tribute to those who fight on the front lines to eliminate these crimes.
The term "conflict-related sexual violence" includes acts such as rape, sexual slavery, forced prostitution, forced pregnancy, forced abortion, forced sterilization, forced marriage, as well as any another form of sexual violence of comparable gravity, perpetrated against women, men, girls or boys, and having a direct or indirect link with a conflict. This expression also includes trafficking in persons for the purpose of sexual violence or sexual exploitation when these facts occur in times of conflict (UN 2023).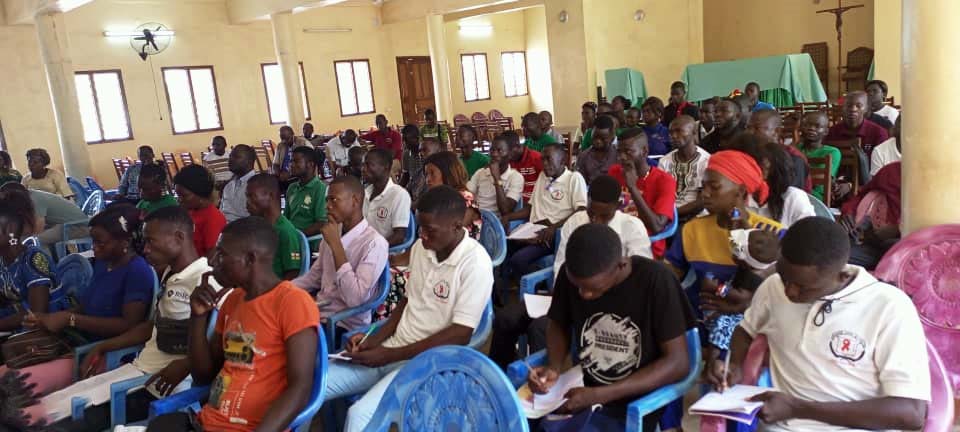 Sexual violence is the oldest, most suppressed and least condemned crime of the war. Conflict-related sexual violence, whether against women, girls, men or boys in all their diversity, continues to be used as a tactic of war, torture and terrorism. An ongoing concern is that fear and cultural pressures deter the vast majority of victims of conflict-related sexual violence from filing complaints (UN 2023).
In the context of the Central African Republic, which has experienced a cycle of violence linked to socio-political armed conflicts in recent decades, sexual violence has been a weapon of war. The woman's body has been/is still used as a battlefield by armed groups. These humiliating situations with disastrous consequences have affected many people in their deep dignity. These are wounds that are difficult to heal and that do not leave Central African society without effects as a whole.
Actors engaged in the fight against these types of violence are not lacking in the CAR. Although insufficient, there are initiatives to identify, listen, accompany, repair, and restore the victims, who, once taken from the state of victim, become survivors able to take their lives back in hand.
The Dénis MUKWEGE Foundation is one of these non-governmental organizations that stands out in the CAR in initiatives aimed at ending conflict-related sexual violence. It works in close collaboration with associations of victims, in particular le Mouvement des Survivantes en Centrafrique (MOSUCA) and the Platform of Victims of Military-Political Crises. The working session with the Peer Educators of the CIEE-CCU made it possible to learn about the extent of the Foundation's commitment. It was an opportunity for the Peer Educators, who are students from the University of Bangui and the city's Higher Institutes, to become aware of the seriousness of the situation and the degree of vulnerability of women to the risk of sexual violence in times of conflict.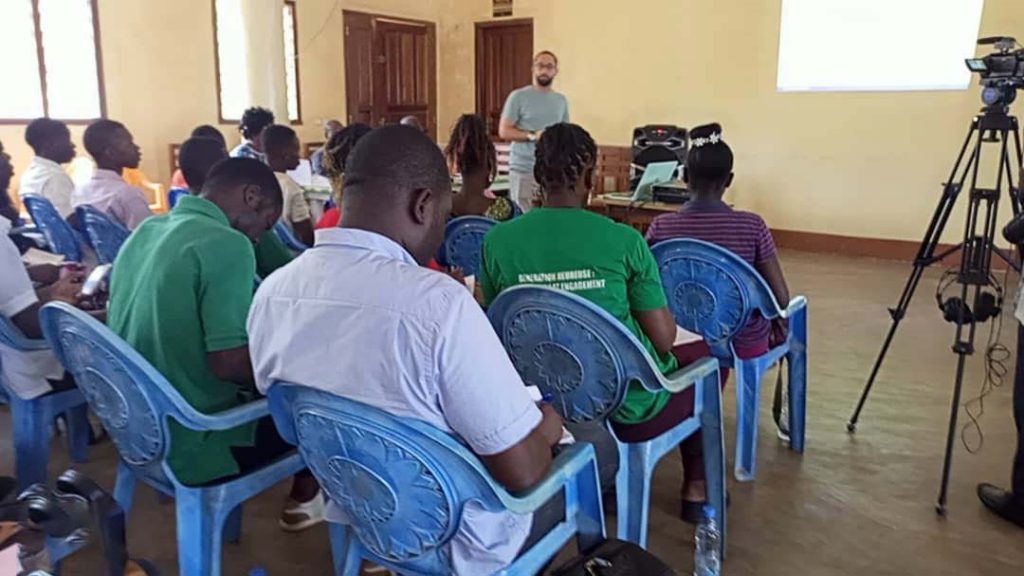 It was a moment of questioning the harmful beliefs and myths that can be fertile ground for the outbreak of sexual violence. The interest of the students was manifested through the many questions posed to the foundation team. They are more than ever convinced that it is urgent to engage as academics to break the silence, raise awareness, prevent violence through training and encourage victims to seek restoration through advocacy with competent authorities and other decision makers.
What strongly unites the CIEE-CCU and the Dénis MUKWEGE Foundation can be said in one word: Compassion. This compassion is not to be reduced to a feeling of pity. It is an inner force that drives a dynamic in commitment. Our compassion is action, it is service. We are more determined than ever to donate our time, energies and talents so that the female body will never again be a battleground! Dr. Issou Mazambi Earvin MD, MPH, Country Director of the Denis MUKWEGE Foundation has taken note of this determination and ensures that this collaboration is sustained in the fight to end conflict-related sexual violence.
By, Charles SOMDA, SJ.,
CIEE-CCU-BANGUI/RCA Coordinator.