I express my gratitude to the Center Catholique Universitaire (CCU) for its good initiatives which give us incredible opportunities in terms of training.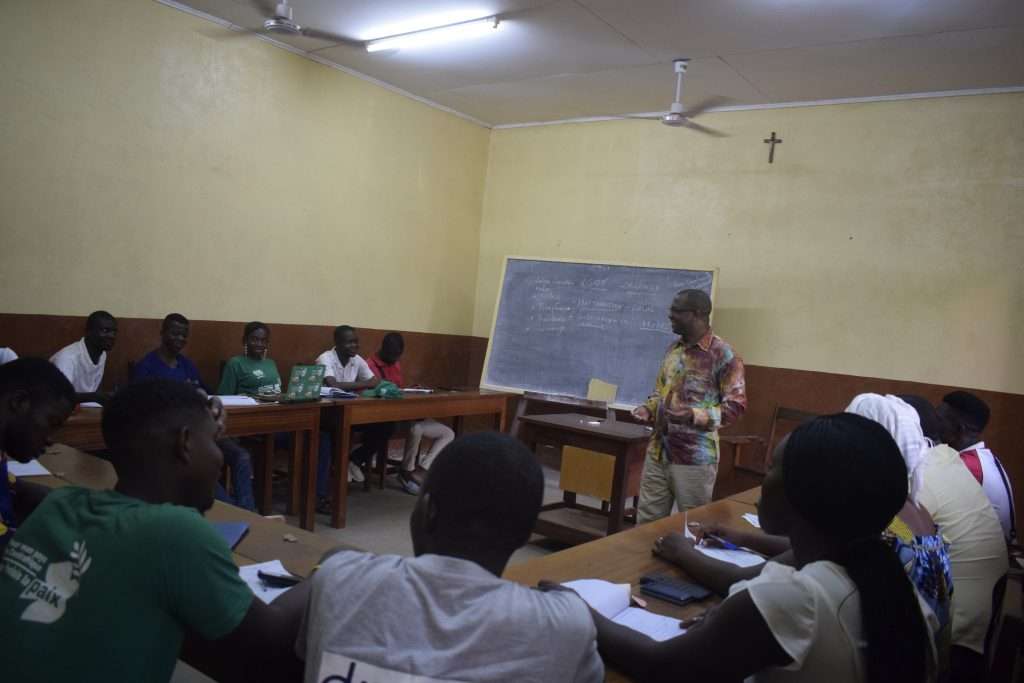 It was thanks to a friend that I became a peer educator. When I first came I was scared and very shy. But little by little, I was trained, educated from our Ahappy Generation manual. Thanks to this manual, I learned the five dimensions of the human being namely: the physical, intellectual, social, spiritual and emotional dimension. By discovering myself as a multidimensional being, I became dynamic, able to speak in public and defend others. I participate in activities, trainings, and recollections which are for me an important moment of encounter. I became familiar with the Lord who makes my strength and my confidence in my commitment. These moments are my strength and allow me to defend myself in several situations on a daily basis.
My commitment and my confidence meant that when our leader left, I was chosen to replace him. This is how I became the main leader of our Club Info Sante n°2. As a leader I have a sense of listening, I am available and punctual. I also have a sense of organization.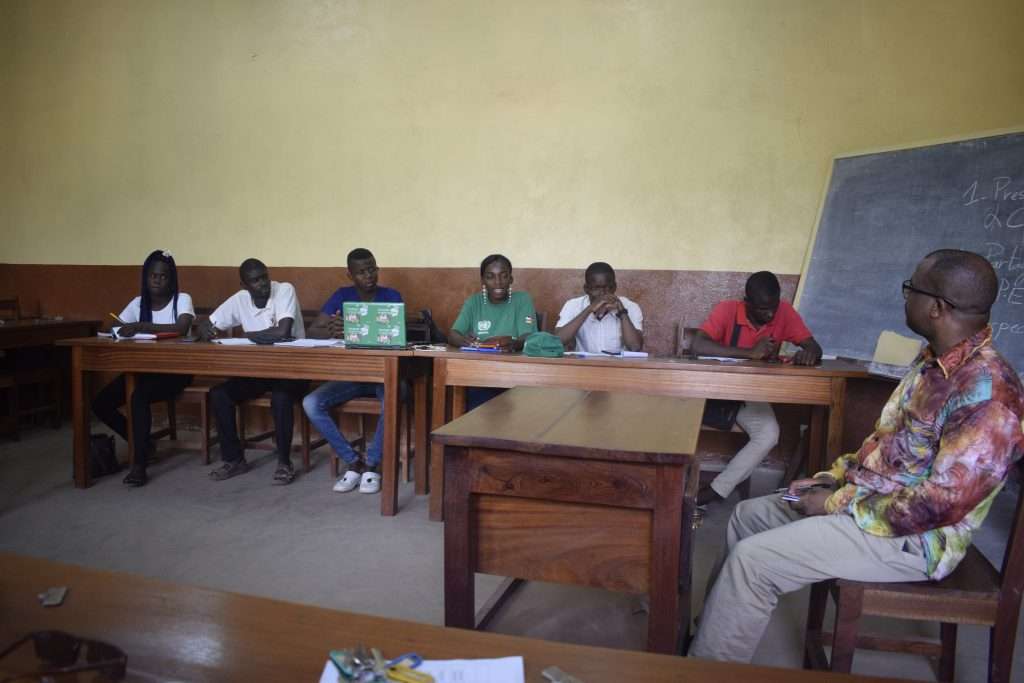 My great joy is that this year I benefited from training in psycho-social support, accompanied by a practical internship, during which I learned several things about how to approach a person who has problems. After three (3) months of internship, I am now a certified psychosocial counselor. I know how to defend myself and I am able to talk about HIV/AIDS and other sexually transmitted diseases. I had to approach people who did not know they were sick but after a test they knew their results which completely collapsed them. My in such a situation was to know how to find the right words to give them advice and guide them. I do not hesitate to help people who need advice.
By, Ingrid Monique GAUCKA,
student at the University of Bangui in the Faculty of Economics and Management (FASEG); peer educator leader of Club Info Sante (CIS n°2)