I am delighted to have been part of the two-day seminar that was attended by the Missionary Youth Movement (MYM) group at St. Andrews Ruiru Parish in Kenya on the 11th and 12th January 2023. We had Mr. Steve Awodi, AJAN facilitator who took us through the seminar.
Day one started off with us being taken through the topic of self-awareness, where we were told to draw what you see yourself as. Some of the participants drew a sun that shows the person was bright, natural and confident. I personally drew a musical cleft that showed that I really adore music and that I love it. The key lesson from that was that people are different and we all have different milestones just like children they grow differently. We also learnt about teamwork where we played several games such as tik-tak-toe, making the longest rope with available materials, which taught us that success begins from where you are with simple things that you have. The game was an avenue for us to appreciate each other's unique ability, work as a team and not to leave others behind.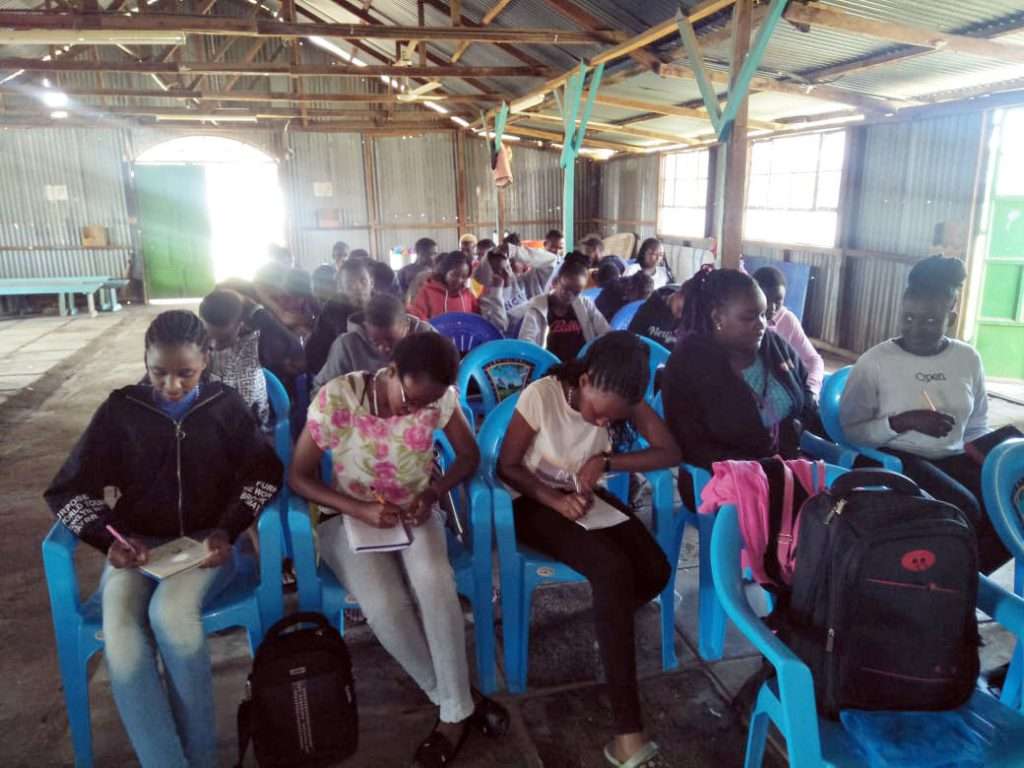 We later learnt about relationships, where someone can either be in a healthy or unhealthy relationships or can also be in either platonic or romantic relationships which young people are confused by. When it comes to having relationship with opposite gender, in the case of young people platonic relations between different genders is the one that is more encouraged as friends get to prioritize emotional bonds and mutual respect over romantic love and sexual passion. In a case of unhealthy relationship, one always ends up suffering and is therefore always important to look at where the relationship is going basing on the principles of a healthy relationship that is trust, best time to pick a friend, setting up, maintaining and respecting boundaries.
During the last session of the seminar, we were taken through HIV/AIDS and Sexually Transmitted Diseases (STDs) they key lesson being abstinence among the youth. What I learnt is that these diseases are usually highly transmissible because of the high number of sexual relations that youth get to involve themselves in. At times these diseases end up interfering with the young people's future, dreams, and career. Those infected by HIV/AIDS usually don't live for long and for those who end up living longer it is because of the adherence to medication and strong immune system. I would just want to encourage my fellow youth to practice teamwork, "If you want to go fast, go alone. If you want to go far, go together."
By,
Jamie Ann wambui
Missionary Youth Movement (MYM) member.