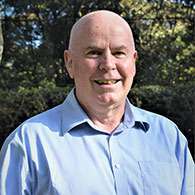 The Reflection is according to today's Gospel – Matthew 4:1-11.
By Fr. Paul Hamill S.J., Treasurer of the Jesuit Conference of Africa and Madagascar (JCAM).
One of the driving questions behind the work of the African Jesuit Aids Network (AJAN) according to its director, Fr Ismael Matambura, SJ, is not about what sort of a world we are building for the young, (although that, of course, is important), but rather how are we preparing young people to deal with the world ahead of them. What are we bringing to the young people which will serve them well?
In the natural order of things, there is much wisdom to pass on from old to young in matters of family, education, health and well-being, social responsibility, care for our common home and not least of all, how they are to discover for themselves the value of a strong and healthy relationship with God. The list is a long one and I have no doubt could be lengthened further.
For all this learning there are ages that are appropriate in the life of younger people and it is for care givers, parents and teachers and others too to determine when and how to share wisdom. But one of the questions which I find myself reflecting on is at what age should children be introduced to the idea of giving and sharing?
Almost every family life from an early age would be familiar with instructions to share, whether with a sister or brother or friend or perhaps more widely. It might be a toy, a game, or a treat of some kind; it might take the form of the inclusion of another person in a common activity. We are social beings and we need to learn not only the value of such sharing and inclusion but perhaps too the imperative to do so from an early age.
The instructions for the observance of Lent within the Catholic Church and extending to other Christian churches as well commend this season as a time for prayer, fasting and almsgiving. Those are hardly likely to be vote-winners for most people in the 21st century, let alone children, and yet the long history of this Lenten season and its importance as an integral preparation for the celebration of Easter suggests that we ought at least to pay some attention to prayer, fasting and almsgiving if our Easter celebration is to be as full as possible.
As Treasurer of the Jesuit Conference of Africa and Madagascar (JCAM) which includes the work of the AJAN, I see every day the importance of at least two of those Lenten disciplines at work – prayer and almsgiving. When we say here in AJAN and JCAM that we pray for our benefactors and all who support us in our work with great frequency that is something that unites us with so many people, often unknown to us and from many parts of the world who have chosen to support the work of AJAN; and we always add that even if that support is only through their prayers then those people too should know of our gratitude.
But there is a special commendation to almsgiving (old-fashioned charity!) at this time of year and to teach the young the value of such sharing not only from their excess is itself a gift to others but also towards the development of the young themselves as they are helped to recognize the needs of others and to enter into those needs in some concrete way.
Lord, teach us to be generous; to serve you as you deserve.
To give and not to count the cost;
To toil and not task for rest;
To labour and to ask for no reward save that of knowing that we do your holy will. Amen.
Prayer of St Ignatius of Loyola, founder of the Society of Jesus 
By,
Fr. Paul Hamill S.J.
Treasurer of the Jesuit Conference of Africa and Madagascar (JCAM)