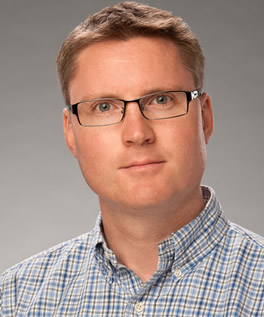 Kevin Kelly, a novice in the Jesuit Province of English Canada, explains why he welcomes the opportunity to do his "Long Experiment" at AJAN.
Before entering the Society of Jesus, I studied physiology and virology and then worked for 12 years at Merck & Co, one of the largest companies in the pharmaceutical industry. I held several different positions during my time there, principally in the fields of vaccine development, access and marketing. My interest in HIV and AIDS made the possibility of working at AJAN very appealing to me.
So I am very fortunate to have been missioned to AJAN for my Long Experiment – an assignment outside Canada in the second year of the Jesuit novitiate, when novices go to live and work in a Jesuit community in an environment quite different from their own. I will spend the next four months living and working in Kangemi, Nairobi, with Fr Paterne Mombé and his team at AJAN House.
One of the primary goals of this step is to live the realities of mission, expressed in the 35th General Congregation of the Jesuits, "to deepen our understanding of the call to serve faith, promote justice and dialogue with culture and other religions". It is also an opportunity to encounter the different types of poverty in our world and to better appreciate the challenges of those who are most vulnerable.
I am hopeful that I will be able to incorporate my educational and work experiences into the projects I have been assigned. While I have a good understanding of the science behind HIV and AIDS and the medical treatment options available to help lessen the impact of this disease, I have very little direct experience in supporting and caring for individuals who are infected. This human interaction will be a vital component of my experience at AJAN. I have already met some people who minister to those who are impacted: those living with HIV, their caregivers and their families. I look forward to learning more from them.
While I have had the opportunity to travel throughout much of the world, this is my first time in sub-Saharan Africa. I am intrigued by the Kenyan culture. Already, during my brief sojourn, I recognize that I love the pace of life, the friendliness and hospitality of the people and the wonderful food. I look forward to discovering and experiencing more throughout my stay.
On a lighter note, when I arrived in Nairobi on 30 December, it was +24°C with a soothing breeze and the sky ablaze with a beautiful sunset. When I left Montreal 24 hours earlier, it was very grey, -10°C and everyone was busy digging out of the heaviest snowfalls in our history – 45cm in 24 hours. So, I must admit that the weather and the beauty of this country are two other joys to encounter here.