As part of the AJAN Youth for Youth initiative (AY4Y) program by the African Jesuit AIDS Network (AJAN), the Education le Centre d'Information d'Education et d'Ecoute du Centre Catholique Universitaire de Bangui (CIEE-CCU) in Central African Republic undertook a project dubbed "Youth Actions for a Healthy and Sustainable Environment" (AJESD) on May 13, 2023.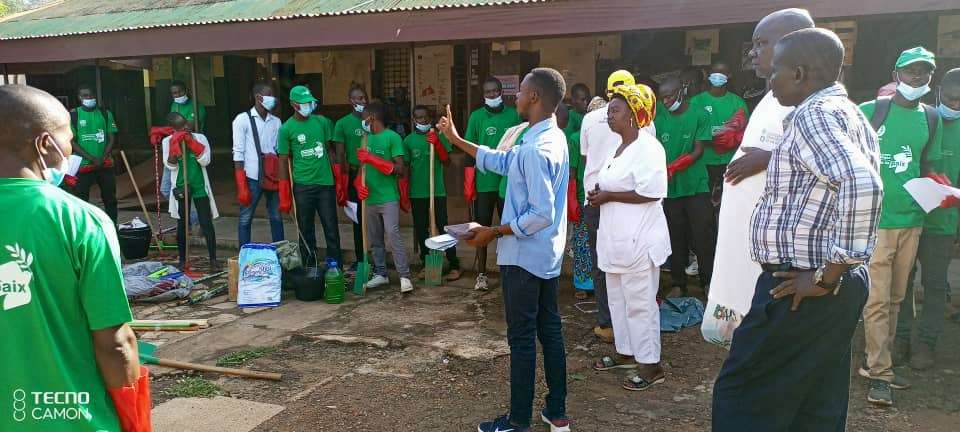 154 Peer Educators who attended the training workshop were trained on the issues of the environmental crisis which have become a kind of 'critical consciousness' in their social environment. Determined to take concrete actions to preserve the environment, to create more hygienic and healthy living environments, they were able to raise awareness among their fellow students at the University of Bangui, in institutes and high schools in the city. They had educational talks on two radio stations which is quite listened to in the city of Bangui.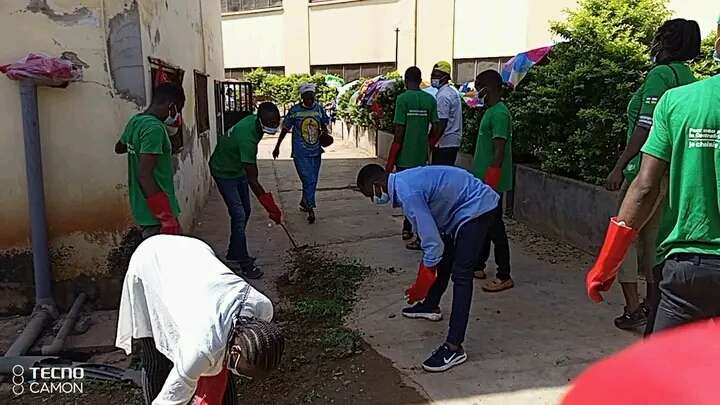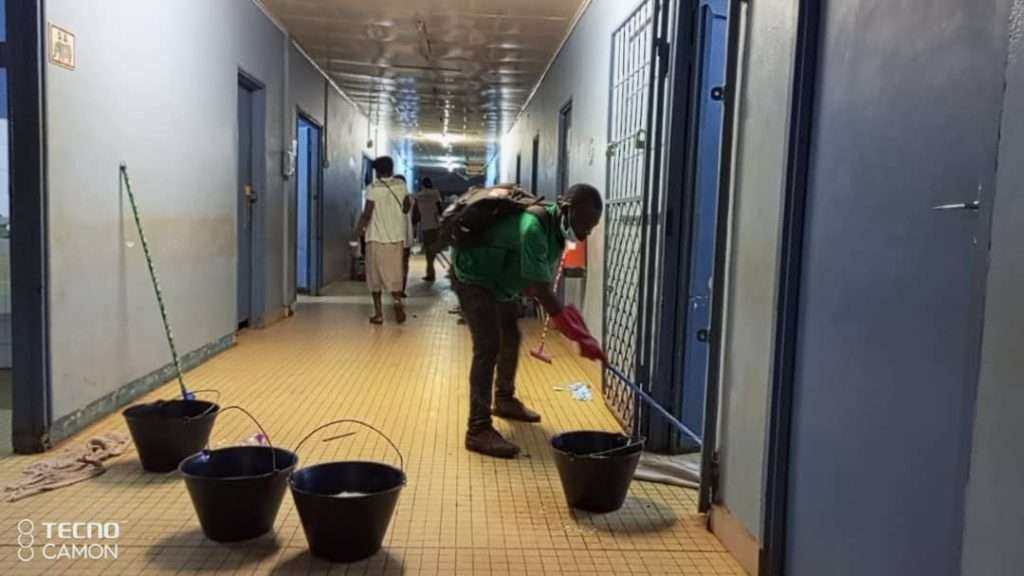 Participants also used this opportunity to mobilize 100 students for a sanitation and hygiene activity at the Pediatric University Hospital Complex (CHUP) in Bangui. The centre was chosen for the exercise as it houses the little ones in our society. This was an opportunity for the young people to express their compassion for the sick children and renew our commitment to work for a healthy and sustainable environment as a guarantee of health and well-being. The fruits of such an exercise include compassion, love, a sense of service, and humility for these young people who have given their time and energy to serve. On the side of the beneficiaries of the project, it is the joy of seeing young people dedicate themselves to doing good without expecting anything in return.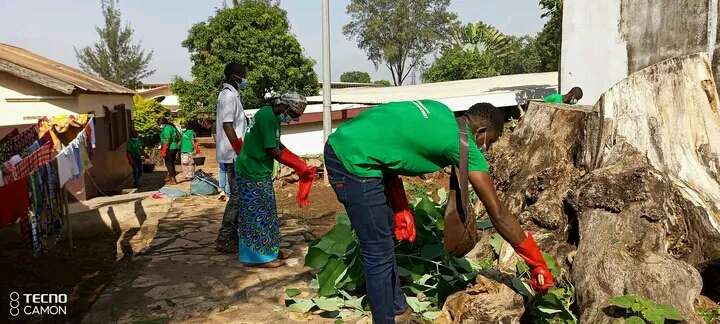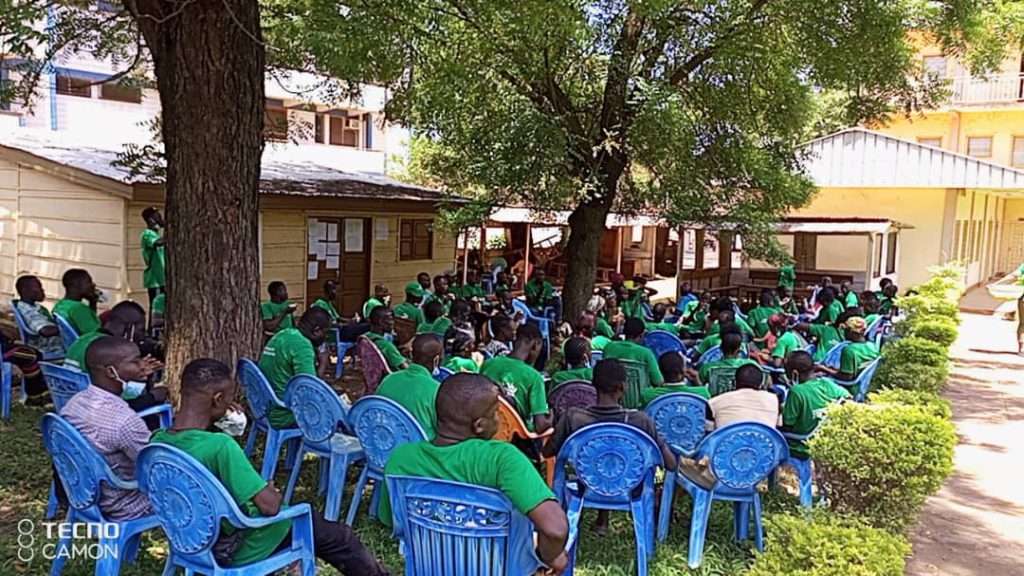 Participants devoted 3 hours to cleaning the internal and external premises. By-passers were surprised and stunned by the dynamism of these young people. "To see students, render services of this kind is very rare. Low and humble work is not so attractive to young people considered 'elites' in their milieu, since they have had the privilege of accessing higher education. Activities such as weeding, cleaning, disinfecting unsanitary premises raise a thousand and one questions. Why do they do what they do? What's in it for them?" said one parent.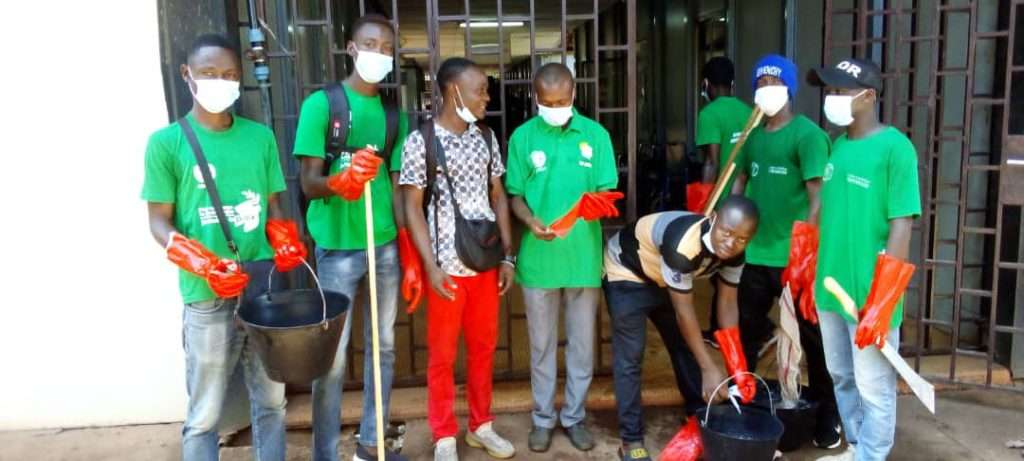 The above undertaking by the CIEE-CCU brings to a close activities that were to be carried out for the 2022-2023 educational year under the theme 'Happy Generation: Compassion and Commitment. This theme gives dynamism to the activities that have been carried out. Our Youth Actions for a Healthy and Sustainable Environment (AJESD) project is a concrete response to the desire to create a more compassionate, caring, hopeful and committed African generation to protect the planet.
By, Charles SOMDA, SJ.,
CIEE-CCU-BANGUI/CAR Coordinator.