Jesuits and collaborators at AFRICAMA house (which hosts the Jesuit Conference of Africa and Madagascar, the African Jesuit AIDS Network, and the Jesuit Justice Ecology Network), Synodality, and Safegurading marked the World AIDS Day 2021.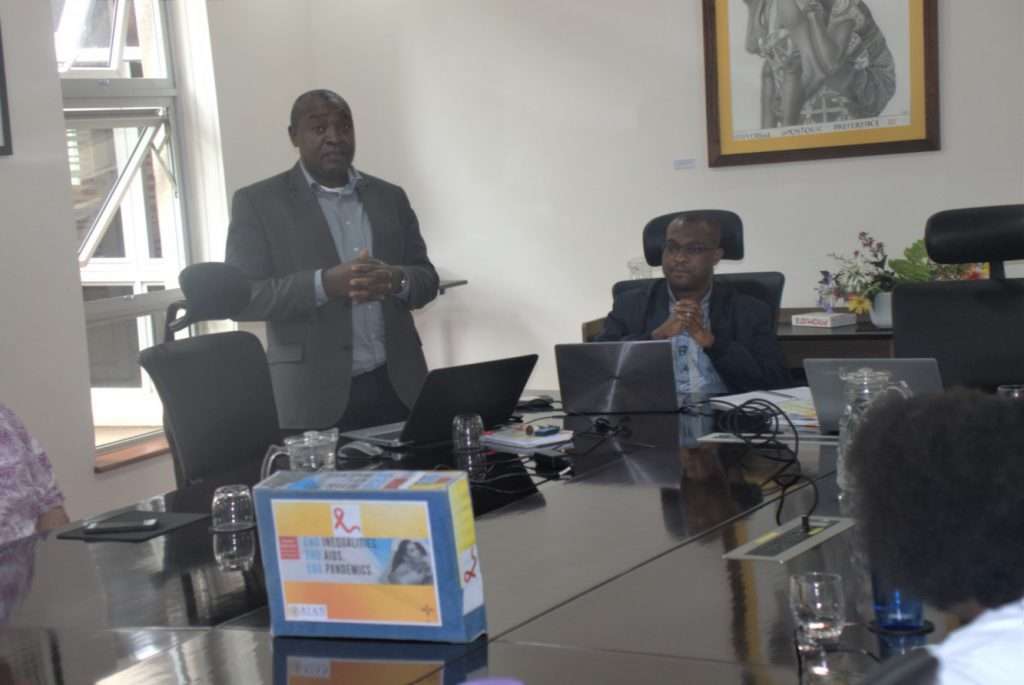 Led by Socius to the president of JCAM Fr. John the Baptist Anyeh Zamcho, the Jesuits and staff dedicated the usual staff meeting which happens on Wednesdays to memorializing the important event. Fr. John the Baptist, also read a statement from JCAM president Fr. Orobator which called for concerted efforts in defeating HIV/AIDS and other diseases, "I appeal to all women and men of goodwill in positions of leadership – whether government, relevant organizations, the Church or public leaders – to work together to defeat the enemies
of human life, including HIV/AIDS and other vexing diseases, such as malaria and tuberculosis, as well as many other forms of pandemics that threaten life, such as injustice, human trafficking, poverty, gender-based violence and child abuse. In our collective effort to "End inequalities, End AIDS, End pandemics," his statement partly reads.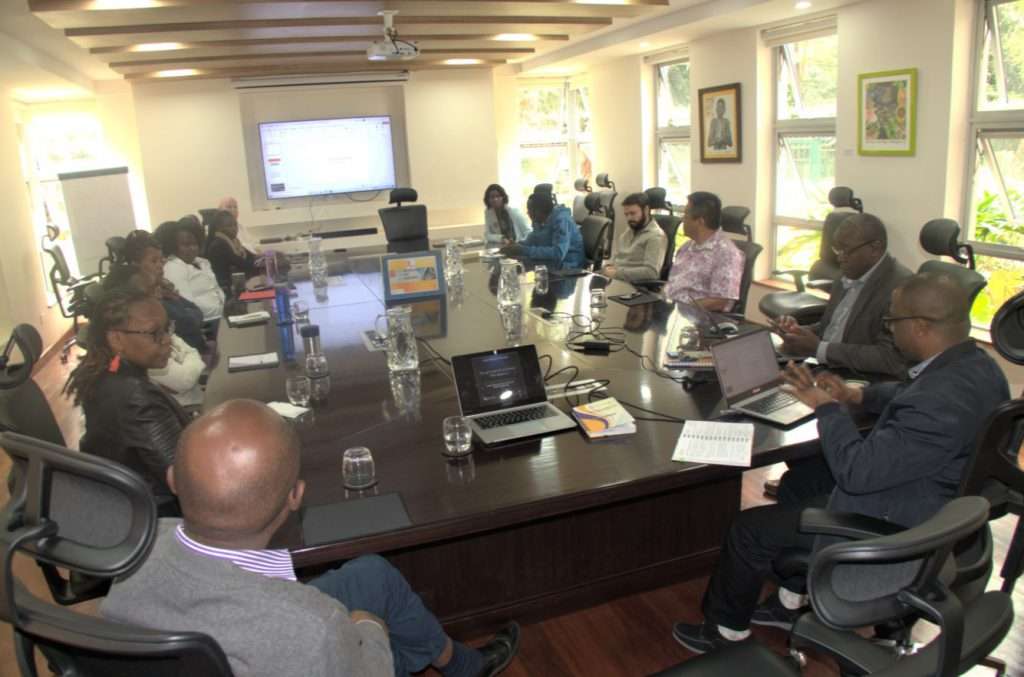 Ismael Matambura, Director of AJAN made a presentation about the current situation of AIDS in Africa and the world. Ndanu Mung'ala, of Synodality, narrated the story of Anuarite Nengapeta, a Congolese sister who died in the hands of Colonel Pierre Olombe as she tried to ward off his rape attempts. Nengapeta's memorial is usually celebrated on December 1st same as World AIDS Day. A mass followed at the JCAM chapel where Fr. Matambura said mass for the participants.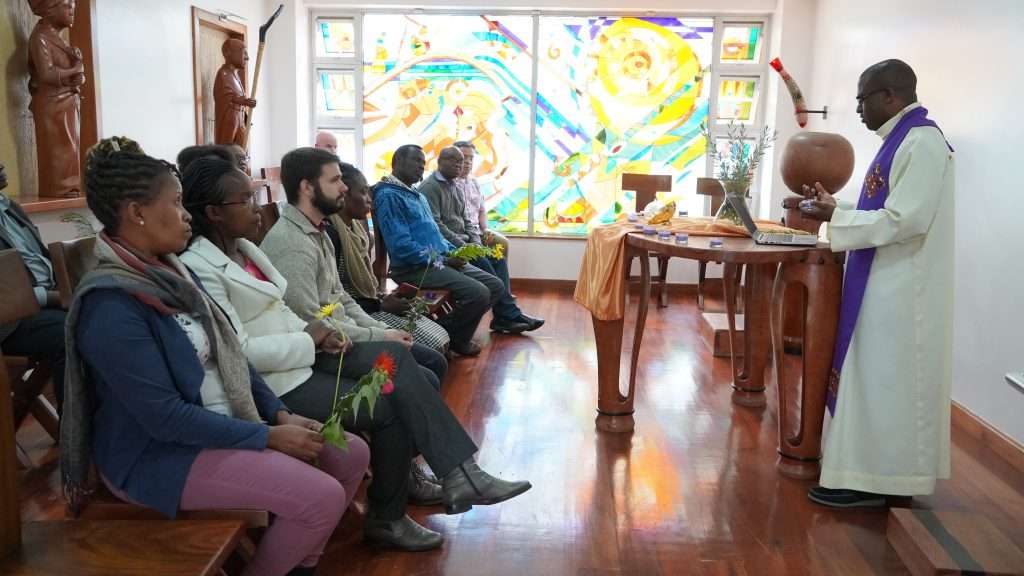 Prayer and petitions made were as follows…
R/ O Lord, hear my prayer, and let my cry come to you.
For the children infected and whose future is uncertain.
For the children orphans and heads of the families,
For the young girls who because of violence are infected and carrying the babies of the unknown fathers and perpetrators,
For all who lost their lives to HIV and Corona virus.
For all those unknown women and men who are tiredly caring for the dying in various family homes, in hospitals and home care homes.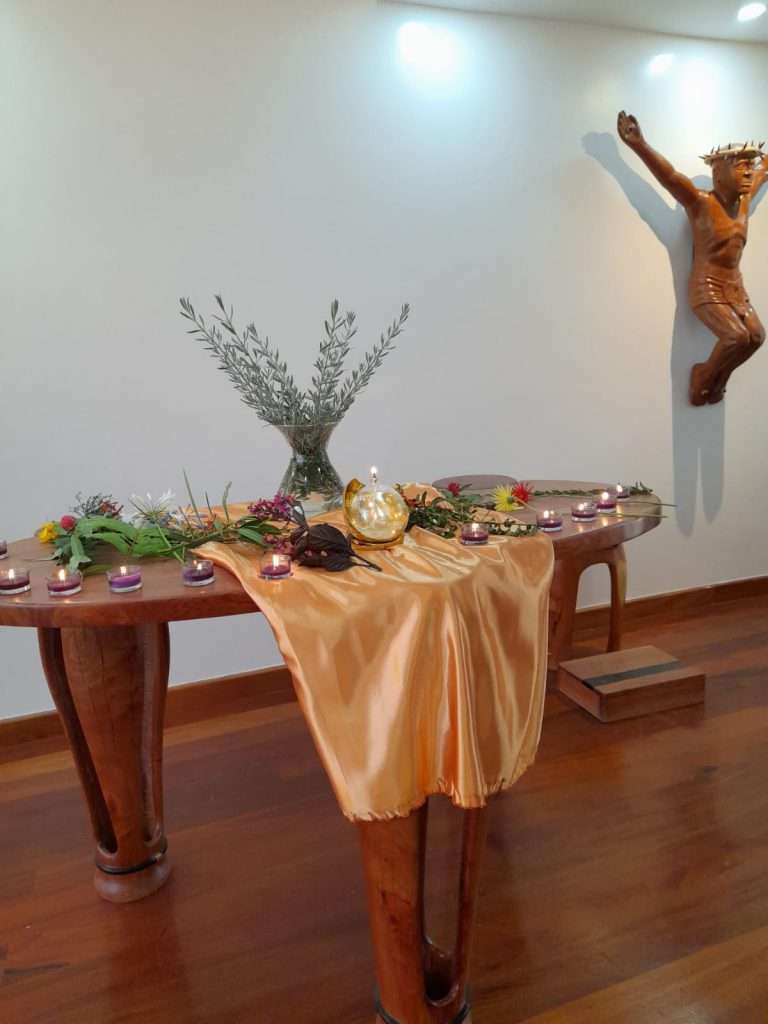 For the institutions (privates and public) which are fighting constantly against HIV AIDS and other pandemics that are aggravating suffering and desolation in the world,
For more commitment of governments in Africa to engage resources (human and financial) to end inequalities, to end AIDS and End pandemics.
For the conversion of humanity, individuals and structures that are perpetuating other pandemics promoting the culture of death such as injustice in its various forms, child abuse, human trafficking, corruption, gender-based violence, armed conflicts.
For the elderly people in the world. (Some are abandoned, forgotten, neglected, treated with disdain and disrespect).
For all of us, our donors and funders for more courage, commitment, and creativity in the way we care for the most in need that no one must be left behind.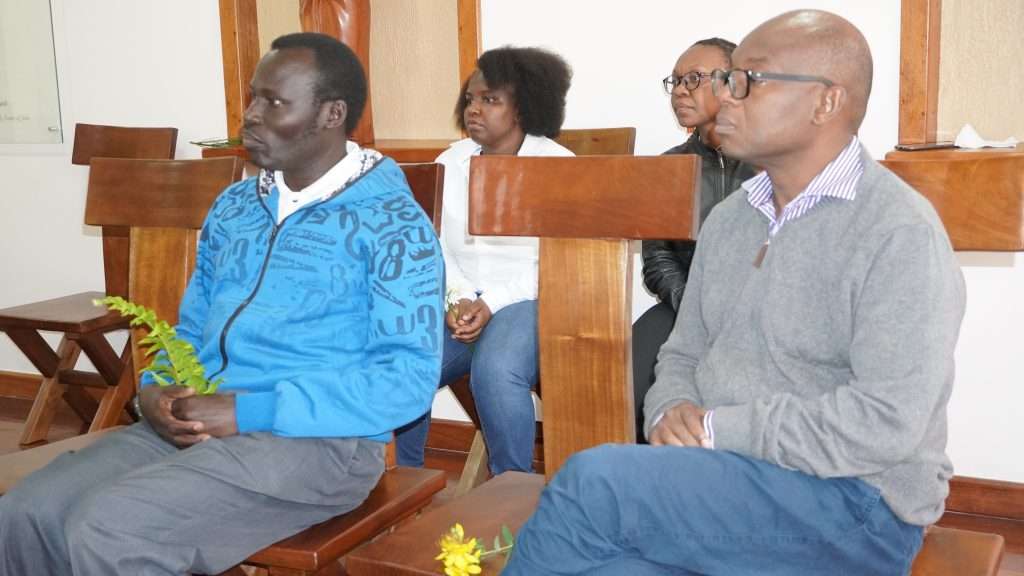 PRAYER
God our father, your son accepted sufferings to teach us the virtue of patience in human illness. Hear our prayers we offer for our sick brothers and sisters who suffer pain, illness, or diseases. Restore their health, gives us serenity and peace of mind, may we rejoice in your gift of kindness and use them always to show those suffering the face your loving, compassionate and consoling Son. We ask this in the name of Jesus the Lord. Amen.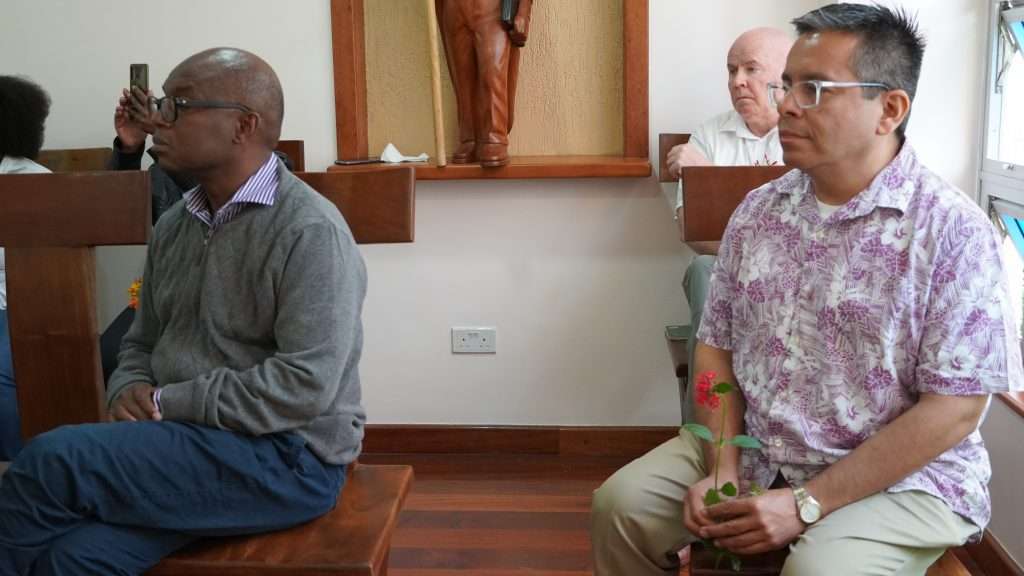 The congregants carried flowers to the chapel and laid them to the alter as mass ended, to signify the beauty of life but also the fragility of it. Each staff member also got the opportunity to light a candle. "Carrying the flowers and candles was a renewal of the commitment to care for human life in a holistic way with patience, love, hope and self-sacrifice", said Fr. Matambura. "Flowers are symbols of beauty and diversity -see their variety in colours, shapes of leaves, sizes. The fragility of flowers calls for attention and tender care, the same case with the vulnerable in our society like those living with HIV and AIDS or other diseases. We must see the beauty in them, take them back to their original God-given beauty which was marred by suffering, diseases and stigma", he added. "On the other hand, candles represent self-sacrifice and giving because as a candle lights the way, it gets consumed giving satisfaction and joy to others", he explained.