Above: Fr. Ismael Matambura, director of AJAN during a healing session
Early in March 2021, Margaret Nyawira, the program manager of Hekima Place Trust, reached out to AJAN's Capacity Building officer, Pascalia Sergon, with a desire for the AJAN HIV and AIDS Prevention Program offered to girls at the center. After a few weeks AJAN was ready and three days were set apart for the training of learners. AJAN trainers; Pascalia Sergon, Caleb Mwamisi, and Rosemary Thung'u led by Director Fr. Ismael Matambura arrived at the center on 24th March and engaged the students in participatory sessions for three days up to the evening of 26th.
A brief history of Hekima Place Trust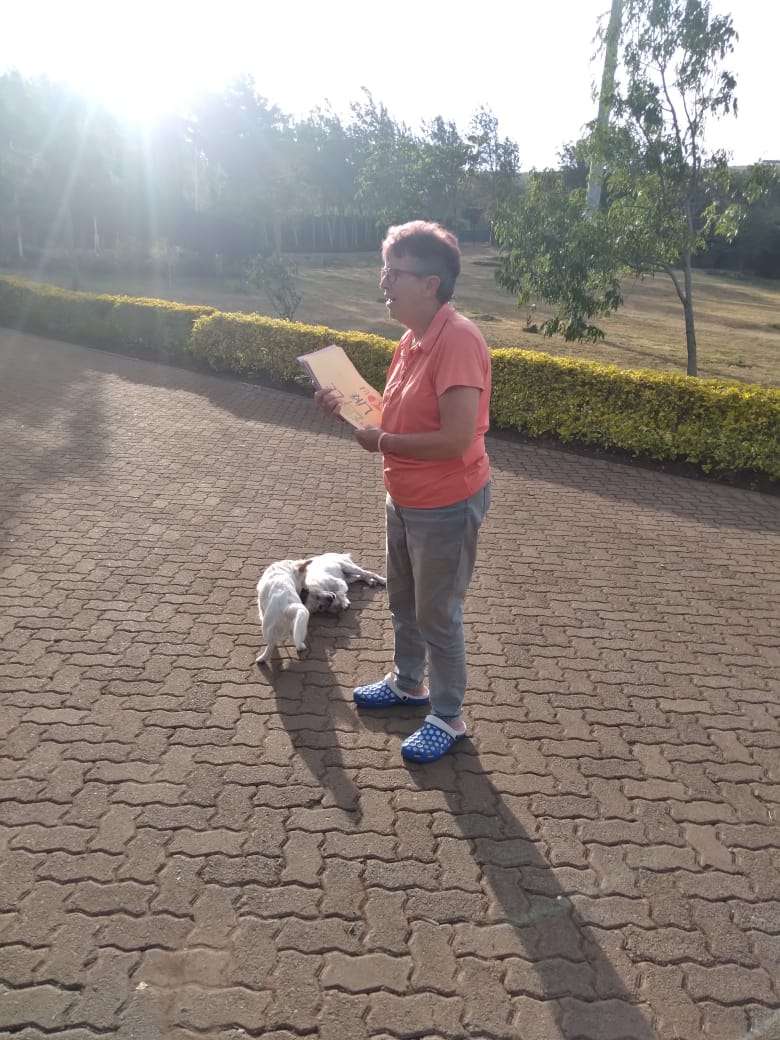 Above: Kate Fletcher at Hekima Place Trust.
Kate Fletcher, a native of Pennsylvania in the United States, founded Hekima Place Trust in 2005 with the purpose of helping AIDS orphans in Kenya. Earlier, she had been a teacher, lab technician, and nursing home administrator before Moving to Kenya. Kate moved to Nairobi, Kenya in 2003 where she became a full-time volunteer for boy and girl children, but she quickly saw the unique and many challenges that girls faced. These included trafficking, sexual violence, child marriages and the few services that existed to help them. Therefore, with the help of her church community in Pittsburg, private donors, and several catholic churches back in Pittsburg, she founded Hekima Place and started with 10 girls. To date, the center has supported many needy girls. Kate is 80 years old. Hekima is a vibrant, joyful story being a home that provides safe abode, quality education and meals for orphaned and vulnerable girls.
Below: The students prepare for a session after break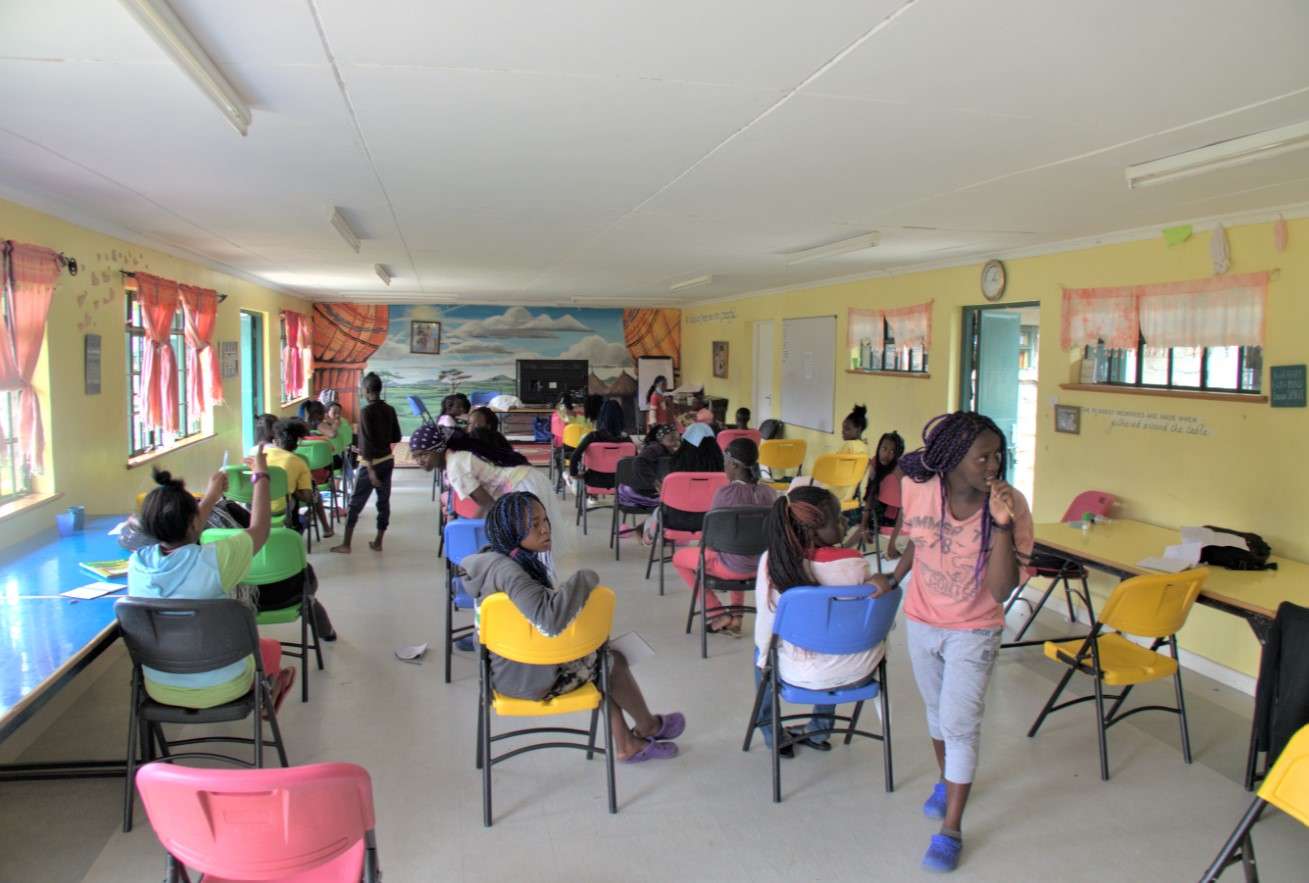 Topics covered included God Me and Others, Teenage Pregnancies, STIs Impact on Life and Career, HIV and AIDS, Drug and Substance Abuse, Peer Pressure, Knowing Myself to Grow Myself, Making Cool Decisions and Values. The process involved question and answer sessions, group work and a healing session at the conclusion of the three-day work. The girls were active in the sessions, responding to questions, asking many questions directly and through anonymous notes to our basket, and they played dramas to exemplify certain topics during the sessions.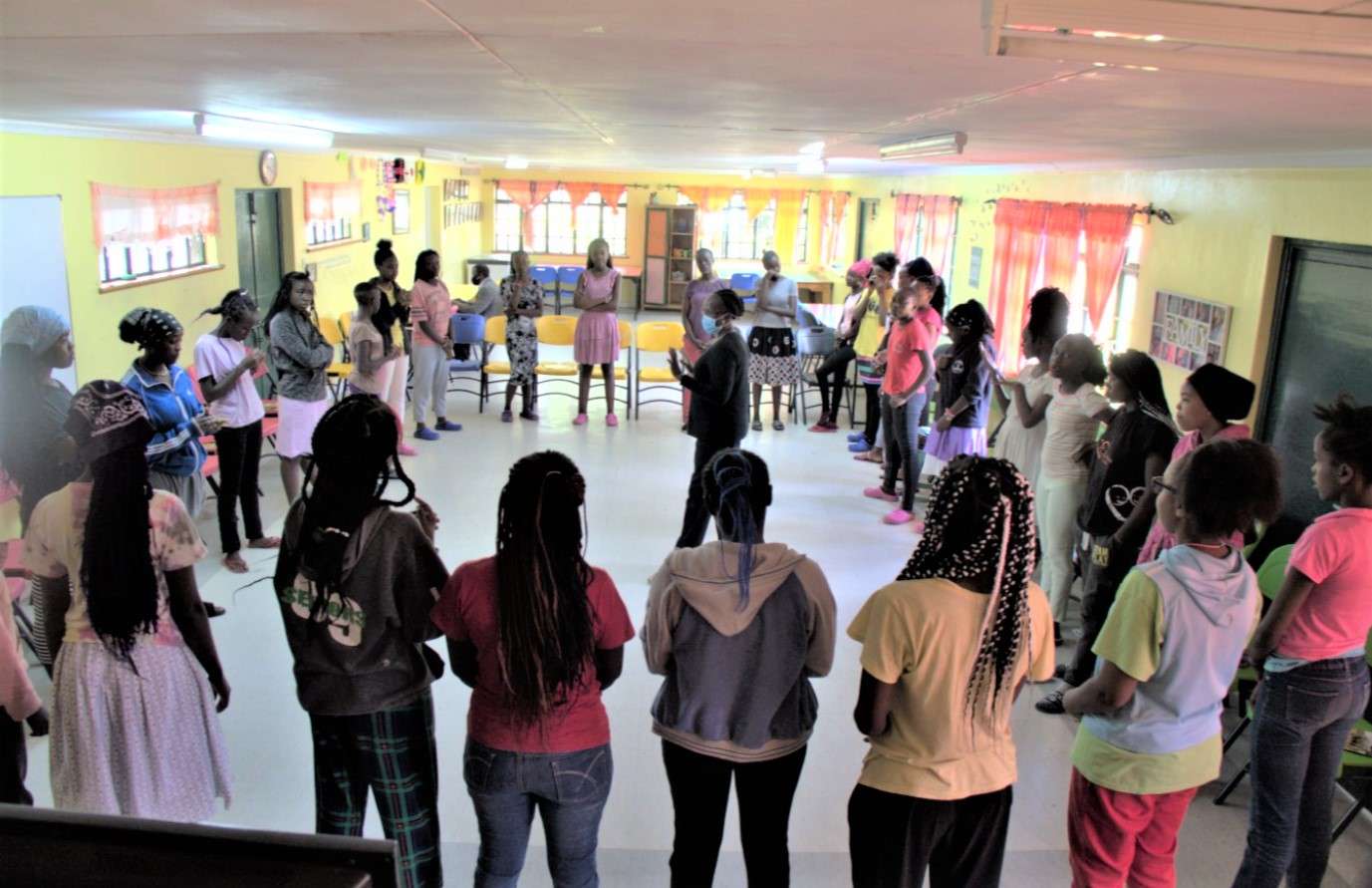 Above: Pascalia leads the girls in an exercise
The young ladies reacted to the training positively. "I learnt many new things, we thank AJAN for coming here. I now know more about early pregnancy, self-awareness, sexual intercourse, and more ", said Grace Wangui. Esther Wanjiku said that she now understands the need for patience in all situations, to have courage and understand own imperfections and set about to remedying them, that I am unique and that is something I must cherish and protect. I have been helped to understand my inner self.".
"I see the need to support those living with HIV and AIDS more. The best way to avoid HIV and AIDS is through abstinence. I am grateful for the healing session which has touched my heart. I was reminded that, in all situations, God is always with us", said Janice Anne Wendo.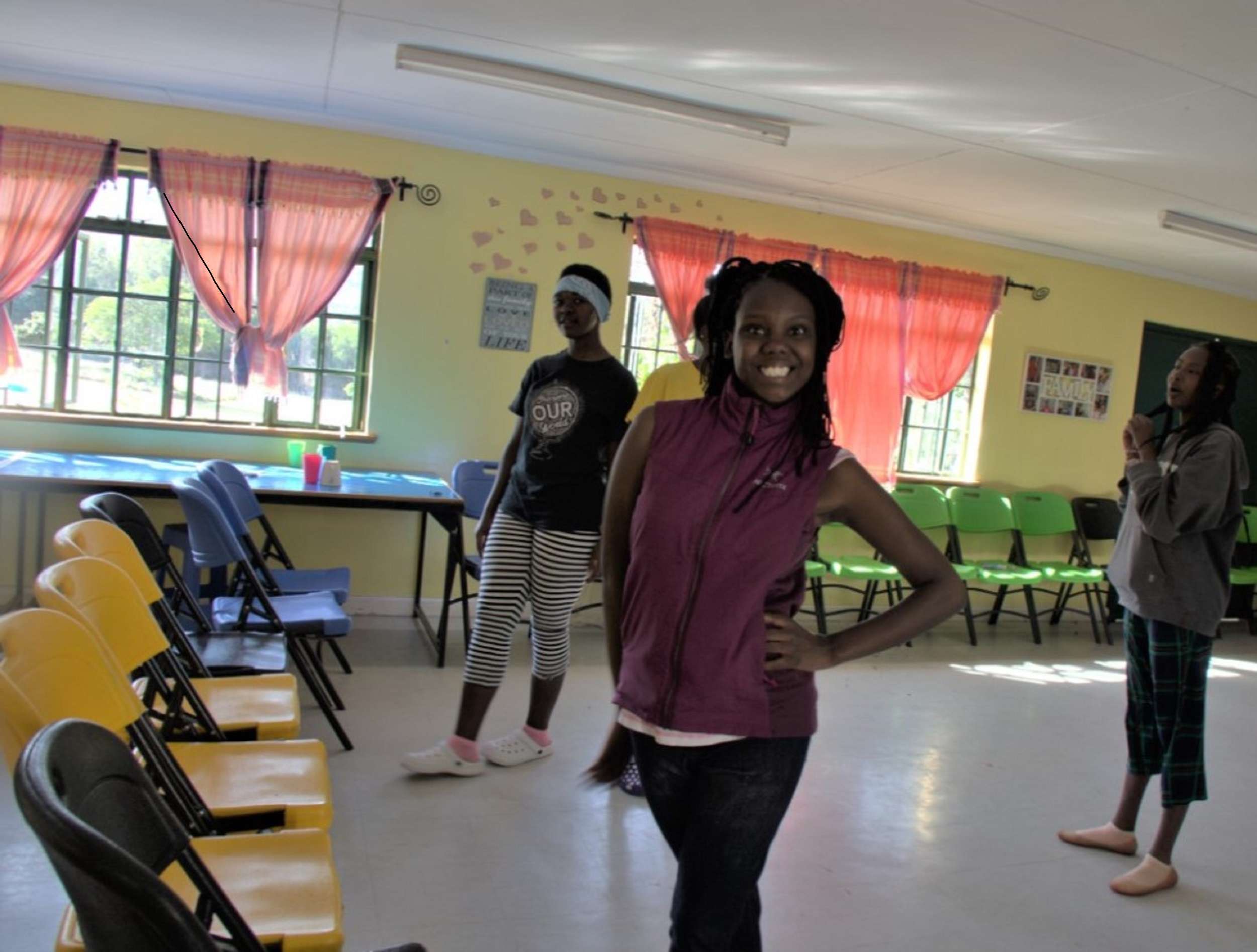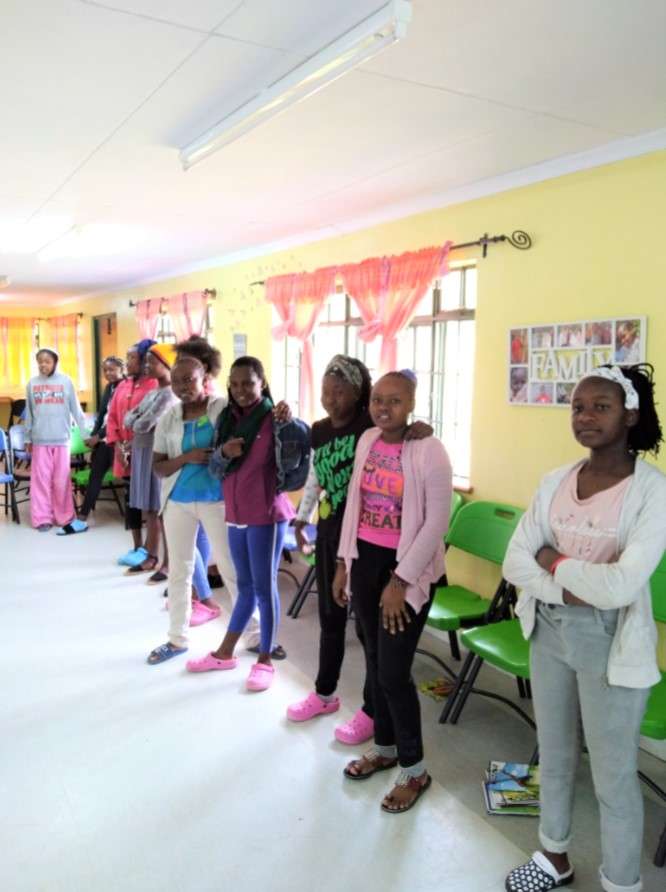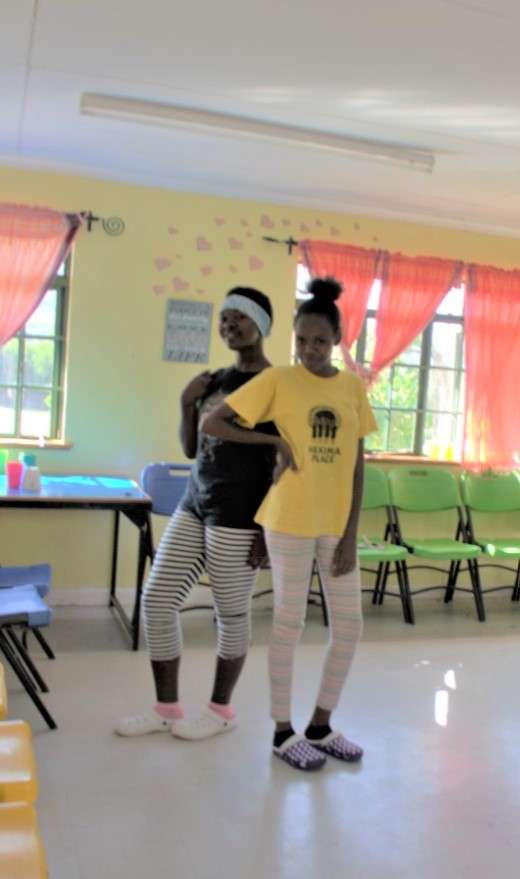 Program Manager, Margaret Nyawira said "The training was very good and timely. Our institution aims at building the future one girl at a time. Currently, we are supporting over 100 girls who are at different stages in life and education. We have those in; primary, secondary, college, and university levels. We have those who are alumni. We also have two babies who are yet to join school. Some students reside in our institution whereas others are integrated back to their families and we support them from there. We support their basic needs, and their education towards a holistic development. When we give them quality education, they become change agents."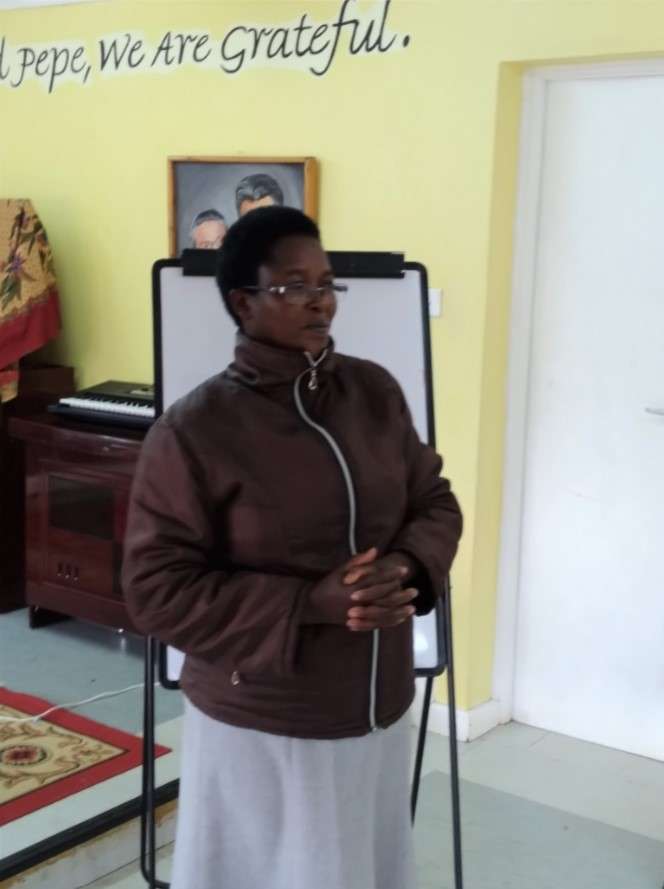 Above: Margaret, and below: Mr. Kinyua (driver), and Harriet (Accountant)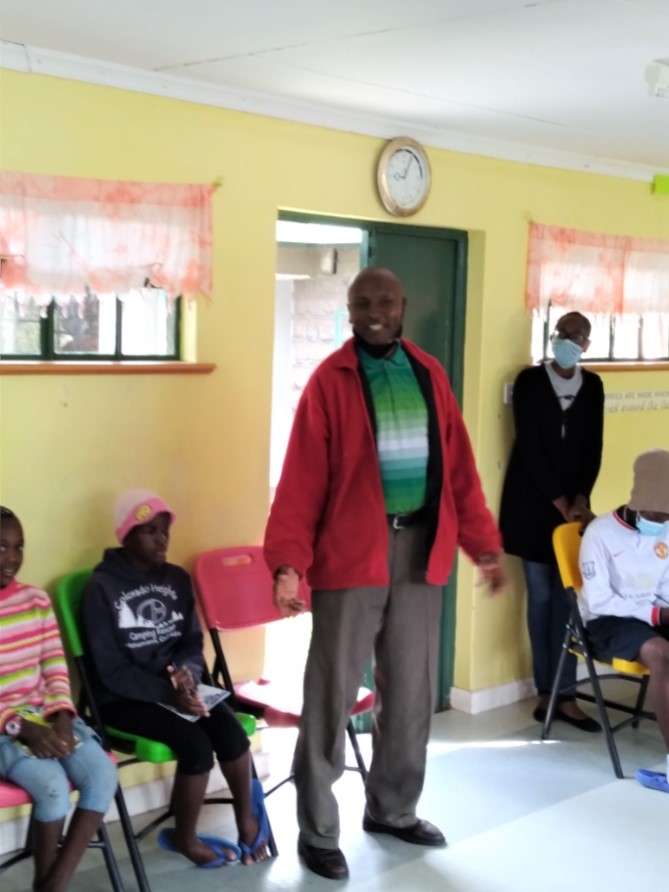 Hekima Trust is indeed a wonderful abode for the girls and children. The level of organization is high and the place is kept absolutely clean. There is a borehole with sufficient water and the establishment even supplies to her neighbours.